After Andrew and Harry Crashes, What Are the Lessons for Prince Louis?
Prince Harry and Prince Andrew have in very different ways caused scandal for the British Royal family—marking a difficult path ahead for Prince Louis.
Queen Elizabeth II faces the prospect that her platinum jubilee year in 2022 will be overshadowed by two second sons, known as the "spares" because they would only inherit the throne in the event of disaster or tragedy.
Prince Harry has a memoir coming at the end of next year where he may choose to fire new missiles at the palace and his family.
And Prince Andrew's sexual abuse and battery lawsuit may be heard in the summer, according to a lawyer representing his accuser Virginia Giuffre, who brought the case in New York.
However, the shadow cast over the royal family is a wider, more enduring one than these two cases can account for.
Problems with the spare date back even further than that, begging the question of how Prince William and Kate Middleton can ensure a different future for Princess Charlotte and Prince Louis.
The two younger Cambridge children are destined to live in the shadow of their older brother Prince George, brought up to one day be king.
In the patriarchal past, Louis would have been next in line after his brother but in a more equal world, Charlotte now comes before her younger brother in the line of succession.
However, Louis may find the public obsession with royal brides places pressure on him that Charlotte may avoid.
Elizabeth has some understanding of what the stakes are for her "spare" sister Princess Margaret had problems with alcohol following the death of their father, King George VI.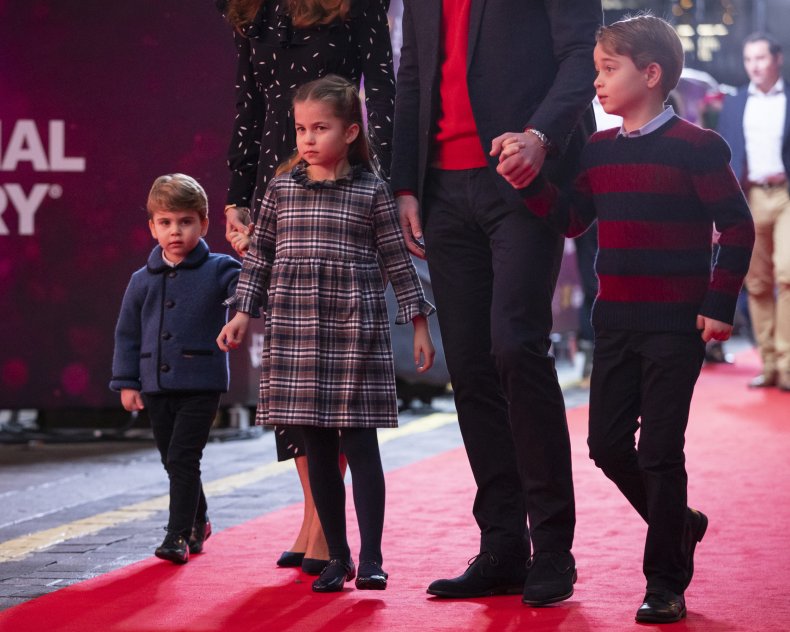 Princess Diana's biographer Andrew Morton told Vanity Fair in April: "I think the Queen knows that being the spare is hard and a part of her recognizes that Harry was sometimes a bit of a lost soul just like her sister.
"She has always wanted to protect Harry and I think in part that's because she watched Margaret fall victim to the system. Shutting out Margaret didn't help and the Queen has learned from that. She didn't want history to repeat itself with Harry."
After writing the biography Elizabeth & Margaret: The Intimate World of the Windsor Sisters, Morton told Fox News Margaret struggled after their father died young.
He said: "Just trying to keep it together on a daily basis was a challenge. She was drinking too much. She was smoking too much. People were very concerned about her mental and physical health."
It is tempting to try to explain away each incident as a product of a particular circumstance. If George VI had not died, Margaret's mental health might have been better.
Prince Harry was severely affected by the death of Princess Diana in a Paris car crash in August 1997.
Post-#MeToo, it is tempting to hope royals and ordinary folk alike would simply not be lured into a world like Jeffrey Epstein's.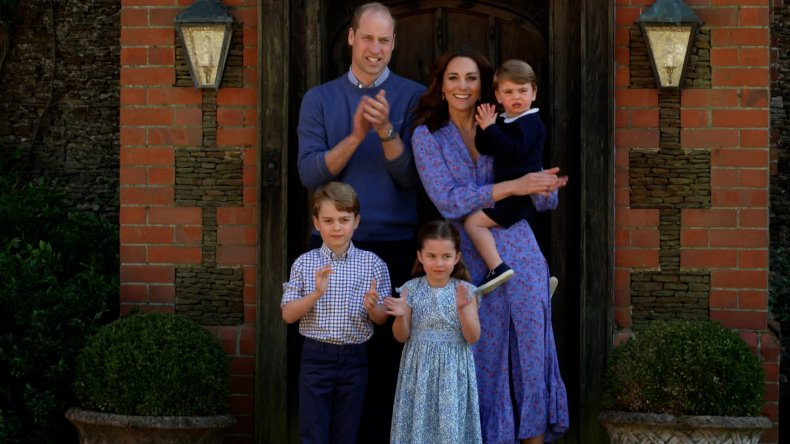 Whatever the factors at play, every spare has faced problems of some kind since Elizabeth's father was forced to step up to the throne following his brother's abdication in 1936.
The nature of the problem comes in part from the requirement that the spare faces the pressures and responsibilities of public life, just like the heir, while not being promised the ultimate prize for fulfilling their duties.
And at the end of the tunnel lies obscurity, as children of a direct heir immediately overtake the spare in the line of succession before they have even spoken their first word.
George, Charlotte and Louis are all ahead of Prince Harry, who is in turn ahead of Prince Andrew.
This bind takes place in a context where royals, in general, cannot be fired, even when they misbehave.
Prince Philip's repeated racist remarks gave rise to no formal sanction—because what sanction can be applied to a person who is in their job by right of marriage rather than of employment contract?
Prince Harry was forced to apologize for dressing as a Nazi to a fancy dress party in his youth but went on to film himself referring to a Pakistani officer cadet as "our little P*** friend."
He apologized again but remained a working royal because his job as a prince arose from birthright and nothing he had said made him any less Prince Charles' son.
Diplomats complained bitterly about Prince Andrew, at one point nicknaming him "His Buffoon Highness" during his time as trade envoy.
Ultimately, he was fired from that position by the British government over his relationship with Epstein but his royal duties continued for years until his car crash interview in November 2019.
If Prince Andrew had not sat down with the BBC and Emily Maitlis, it is entirely possible he would still be a working royal despite the allegations against him.
Prince Harry chose to walk away from the royal family, although he argues he had no choice for the sake of his wife and family.
According to historian Robert Lacey, the Duke and Duchess of Sussex also became frustrated because they were not given high-profile jobs befitting their level of fame and public approval.
For Prince Louis and Princess Charlotte, the challenge may be to find meaning in life, both within their royal roles and outside their official duties.
To have enough distance that they can stomach being formally, officially, on paper, subordinate to their eldest sibling but to also be included enough that they anchor themselves to a sense of purpose.
Ultimately, however, if either goes down a bad path or tries to walk away the family may have the same problem in the future that they have had in the past.
The royals cannot keep their family members prisoner, nor can they effectively discipline them for stepping out of line.
They may instead find themselves hoping Louis and Charlotte themselves can solve problems their predecessors have not managed to conquer.