Alex Murdaugh's Guilty Verdict Isn't the End: What's Next for Shamed Lawyer?
Alex Murdaugh has been handed two life-term prison sentences over the murders of his wife, Margaret "Maggie" Murdaugh, and son, Paul Murdaugh, but the disgraced former lawyer is still facing a host of other charges.
The mother, 52, and her 22-year-old son were shot dead on June 7, 2021, at the family's 1,700-acre hunting estate in Colleton County, South Carolina.
Alex Murdaugh, who pleaded his innocence, was found guilty on March 2, 2023, of two counts of first-degree murder and two counts of possession of a weapon during the commission of a violent crime following a six-week trial at the Colleton County Courthouse in Walterboro.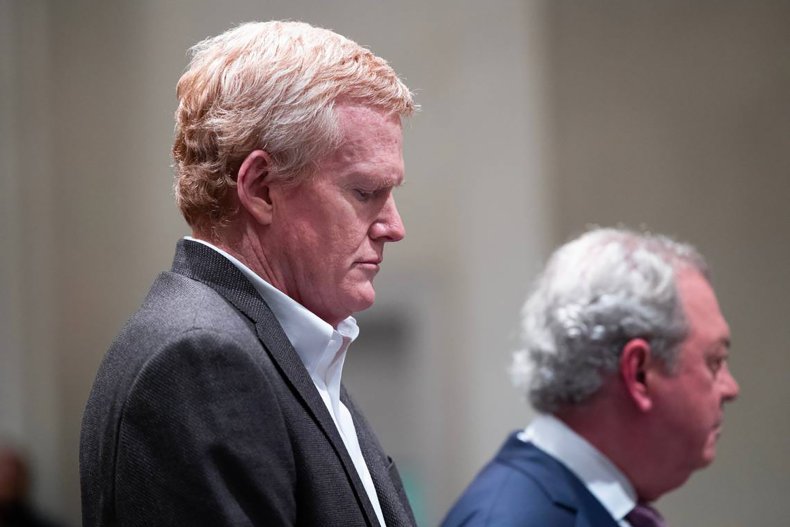 But Murdaugh's legal troubles are far from over as he is facing a number of charges for alleged crimes, including insurance fraud and tax evasion.
Newsweek has everything you need to know about the other charges Murdaugh is facing.
Alex Murdaugh's Financial Crimes
Murdaugh is facing 99 charges from 19 separate indictments for a series of financial fraud schemes.
The former lawyer is accused of running schemes, dating back to 2011, to cheat clients that he represented through his former law firm, PMPED, out of portions of their settlement money.
According to court documents, he would do so by telling clients that their settlements were smaller than expected or that they had to pay additional fees for services like accident reconstruction.
Prosecutors said that Murdaugh would send the extra portions of the settlement money to a fake account. According to the indictments, he stole about $8.7 million as part of these schemes.
Amongst the 99 charges are counts of fraud, attempted tax evasion, money laundering, embezzlement, obtaining signature or property by false pretenses, forgery, insurance fraud, and conspiracy to commit insurance fraud.
Murdaugh faces up to 700 years in prison if found guilty of these financial fraud charges.
During the murder trial, prosecutors argued that Murdaugh's motive for the killings was to distract from the financial problems he was suffering.
Murdaugh, who has been disbarred from practicing law in South Carolina, confessed under oath during the trial to stealing from PMPED and at least 18 law firm clients.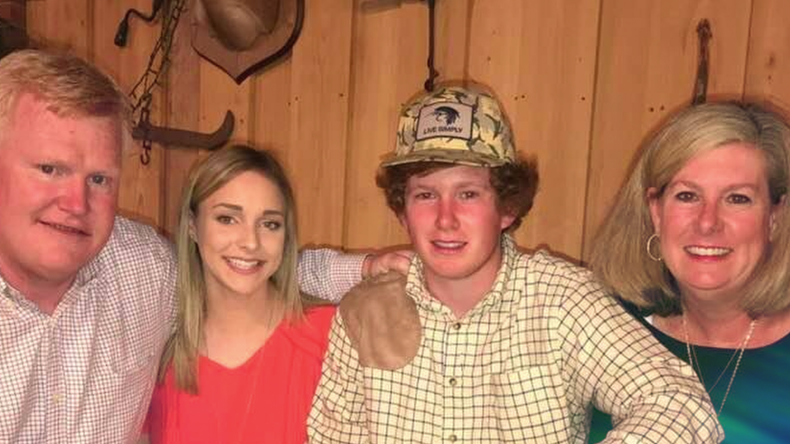 Gloria Satterfield Death
The Murdaugh family housekeeper, Gloria Satterfield, died as a result of injuries sustained in a fall at their Moselle home in 2018. The investigation into her death is still ongoing, after her case was reopened by the South Carolina Law Enforcement Division (SLED) in 2021.
Hampton County coroner Angela Topper asked law enforcement to reopen the investigation, saying that Satterfield's death "was not reported to the coroner at the time, nor was an autopsy performed."
Additionally, Topper wrote: "On the death certificate the manner of death was ruled 'Natural,' which is inconsistent with injuries sustained in a trip and fall accident."
Satterfield's family are named in Murdaugh's financial fraud charges, as he is accused of stealing $3.4 million in insurance money that was meant to go to her sons after her death.
Lawsuits
Murdaugh is facing a number of lawsuits from survivors of a February 2019 boating accident, in which his late son Paul allegedly crashed a motor boat into a bridge while drunk, killing his friend Mallory Beach, 19.
Before his death, Paul Murdaugh was charged with boating under the influence and faced up to 25 years in prison.
The Beach family filed to sue Alex Murdaugh in a lawsuit that was settled days before his murder trial began. However, other passengers are, at the time of writing, still suing him for allegedly "enabling Paul's drinking or meddling in the law enforcement investigation," per The Independent.
Hitman Plot
In September 2021, Murdaugh tried to stage his own death so his surviving son Buster, 26, could benefit from a $10 million life insurance policy.
Murdaugh was shot on the side of a road in Hampton County, South Carolina, but survived and was treated at a hospital for what police called a "superficial gunshot wound to the head."
He later confessed to asking a man named Curtis Eddie Smith to shoot and kill him. Both men were arrested and charged over the incident, and are currently awaiting trial.
Both Murdaugh and Smith were later indicted for two conspiracy counts, including a narcotics count related to Oxycodone.
Smith was additionally indicted for four counts of money laundering and three counts of forgery, amongst other drug charges.
Murdaugh has previously said that some of his problems stem from a 20-year-long opiate addiction.
Steven Smith Death
In 2015, 19 year-old student Stephen Smith was found dead in a road in Hampton County, having suffered blunt force trauma to the head. His car was found further down the road, three miles from his body.
His death was officially ruled a hit-and-run but, in June 2021, a few days after the deaths of Maggie and Paul Murdaugh, SLED announced that their investigation into the Murdaugh murders had led them to reopen their own investigation into Smith's death.
In January 2023 SLED said it had "made progress" in the case but no other details have been released.