Depp 'Ruined' Own Career Via Drugs, 'Smugness Is Sickening'–Heard Co-Star
David Krumholtz has come out in support of Amber Heard amid her ongoing legal battle against Johnny Depp.
The Deuce actor starred alongside Heard in the 2011 series The Playboy Club and has called his former co-star "brilliant and strong" while condemning Depp as a "total mess."
The Pirates of The Caribbean star is suing his ex-wife Heard for $50 million over an op-ed she wrote in The Washington Post in 2018, entitled, "I spoke up against sexual violence—and faced our culture's wrath. That has to change."
Depp is claiming it damaged his career, causing him to lose million in earnings.
Though Heard did not name Depp in the article, his lawyers argue it was obviously about him, and she is meanwhile counter-suing for $100 million for damages.
The trial has been ongoing for a number of weeks now in Fairfax, Virginia with both parties leveling severe allegations of violence against the other, all of which have been denied.
This trial, which is being streamed live, has seen a high level of scrutiny aimed at Heard with Depp seemingly coming out in top in the court of public opinion in recent weeks.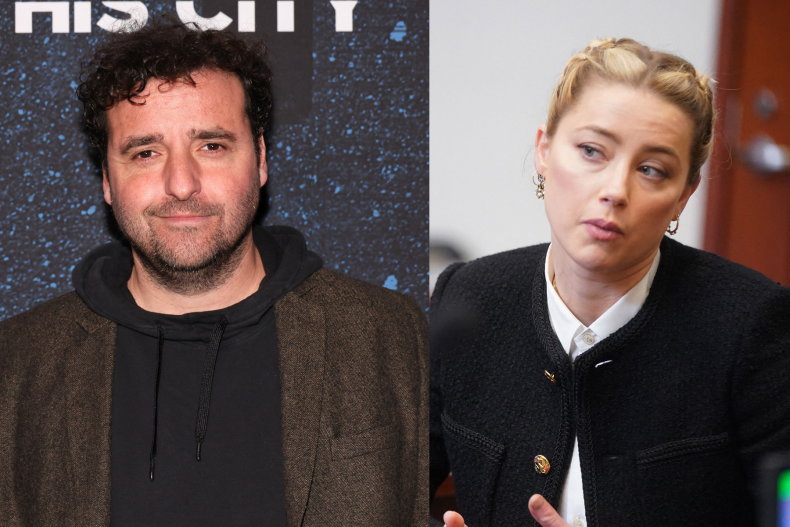 However, Krumholtz has spoken out in defense of Heard and criticized Depp's substance abuse issues, which he says ruined his career, not allegations from hi ex-wife.
"Controversial opinion...." the 44-year-old actor began in a series of Instagram stories posted on May 19.
"Amber Heard is a victim of abuse by Johnny Depp. Don't ya just love his work? Isn't he handsome? Heard he's a sweetheart! Captain Jack Sparrow!!!
"Drugs and alcohol turn men into monsters. I believe Amber Heard," he continued.
"She is not innocent. But she IS a victim. Johnny Depp's smugness during the trial is sickening."
"The reason Johnny Depp lost career opportunities is because he was a total mess. Disney etc... doesn't care what Amber accused him of. He ruined his public image by being a severe drug abuser and drunk."
Krumholtz went on to say that Heard got caught up in Depp's "bullshit."
"I worked with Amber Heard. She is not psychotic. She is brilliant and strong and got caught up in bullshit. She made a mistake," he wrote. "Why is Johnny suing her? Because he has not owned up to his raging addiction issues."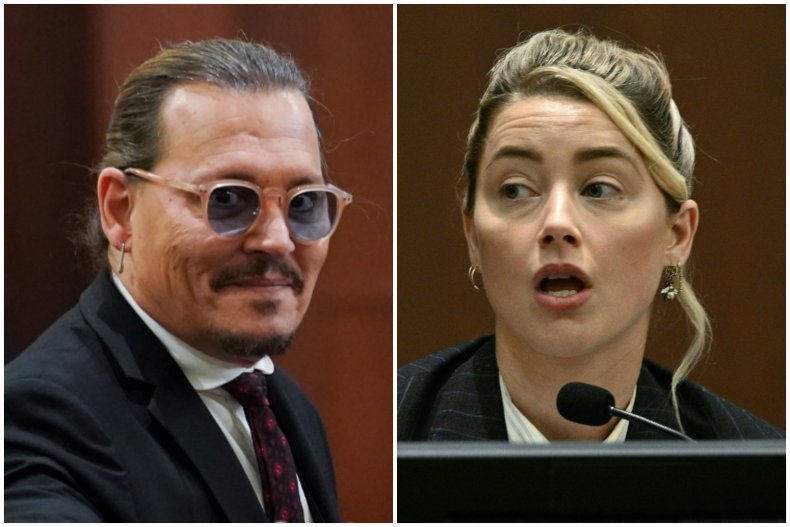 A number of celebrities have come out in favour of Depp in recent weeks, including Candace Owens (who called Heard a "liar from day one") and Joe Rogan (who called her a "crazy lady").
This is the second trial involving allegations of violence during their relationship as Depp was also involved in a case with the British press in 2020 after The Sun called him a "wife beater," a libel action he subsequently lost.
Depp's lawyers labeled the ruling "perverse," stating that the judge's reliance on the testimony of Heard, and "disregard of the mountain of counter-evidence" was "troubling."
Krumholtz's comment come as a viral thread pondered over how this trial could affect victims of domestic abuse.
"The circus around the Depp/Heard trial will insidiously damage the way we think about and talk about abuse and sexual violence for decades," writer Ella Dawson tweeted. "It will indirectly hurt millions of victims who feel less safe getting help, speaking up, and seeking justice. It hurts all of us."
The Depp v. Heard trial continues on Thursday and Newsweek will be covering all the breaking stories from the Fairfax County courtroom on our live blog.