'American Horror Story: Red Tide' Recap: Every Character Who Died in the Season Finale
It's all been leading to this: a dramatic, blood-drenched finale to cap off the first half of American Horror Story's 10th season.
After wife Doris (Lily Rabe) turned into a Pale Person in Episode 5 because of daughter Alma's (Ryan Keira Armstrong) desire to be rid of her, Harry (Finn Wittrock) has decided that enough is enough in Episode 6, "Winter Kills".
Over the course of "Red Tide" he's been relying on The Muse pills in his quest for greatness, but now he realises that the price of fame is too high, and all he wants is to give Alma a normal life.
But, with Chief Burleson's (Adina Porter) body found in the sea, the police are starting to ask questions and Austin Sommers (Evan Peters) and Belle Noir (Frances Conroy) have decided it's finally time to be rid of him and his family for good.
Austin and Belle have been mulling over the idea of killing Harry and Alma for a while now, so the latter draws him into a trap by kidnapping his newborn son Eli and threatening to kill him.
Of course, Harry immediately heads over there with Alma (despite the likelihood that it will lead to their demise), but luckily his agent Ursula (Leslie Grossman) has a plan up her sleeve.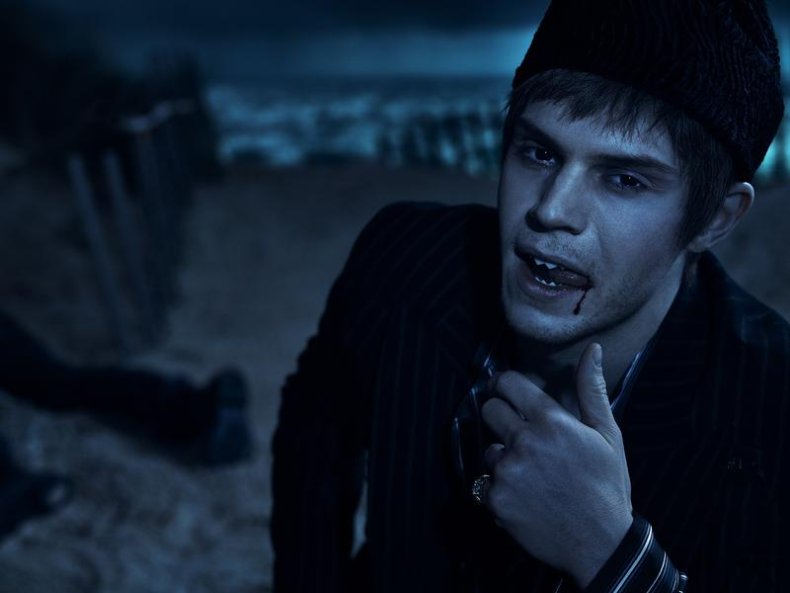 The agent, ever the savvy businesswoman, goes to the Pale People that haunt the local cemetery and offers them a chance at revenge if they take a new version of the black pills.
Her ruse works, and just as Austin and Belle try to kill Harry and Alma the Pale People crash in, immediately attacking the two writers and draining them dry, with Ursula shooting the mindless creatures before they can turn on everyone else.
Harry is sure that's the end of it, he and his two children are safe to leave Provincetown and live their lives, but this is American Horror Story after all – no one ever gets a happy ending.
Our plucky protagonist doesn't survive for much longer, because Alma kills him herself so that she can continue to fulfil her dreams of becoming the world's greatest violinist.
Fast-forward to three years later and Alma, Ursula, and The Chemist (Angelica Ross) are living the dream in Hollywood, with the agent giving out pills faster than a pharmacy so that she can draw out the next big talents.
Ursula's plan turns out as you might expect, with Tinseltown becoming overrun by Pale People who kill everyone in their sights, and the season concludes with The Chemist escaping with baby Eli in tow.
"Red Tide" has featured a number of big characters deaths; Episode 5, "Gaslight", ended with Sarah Paulson's Karen killing Macaulay Culkin's Mickey after she was forced to take a black pill, and then taking her own life.
And back in Episode 3, "Thirst", Alma killed Chief Burleson in order to drink her blood after taking The Muse to enhance her talent as a musician.
All in all, it's been a pretty bloody season but by no means the best, now we will have to see how part 2, titled "Death Valley", turns out.
American Horror Story season 10 continues on FX on September 29, with the episode available the next day on FX on Hulu.