Russia's U.S Envoy Says Americans Are Apologizing for Biden's Putin Remarks
Moscow's ambassador to the U.S. has said that his embassy in Washington, D.C. has received messages of support and apologies from Americans for President Joe Biden's remarks about his Russian counterpart.
Anatoly Antonov has been recalled to Moscow following the comments by the U.S. president during an interview with ABC News which aired on Wednesday. Biden agreed with the assertion that Putin was a "killer" and said that he would "pay a price" for alleged U.S. electoral interference.
The interview followed an intelligence report that concluded Russia had tried to meddle in the 2020 presidential election, something that Moscow has denied.
Antonov responded to the Biden interview with a statement on the Russian embassy's Facebook page overnight on Friday.
The diplomat wrote how he wanted to show his "deepest gratitude to the citizens of the United States" for sending "letters in support" of friendly relations between the countries.
"Many people expressed their disagreement and apologized for the ill-considered statements about the Russian Federation made recently from Washington," the post said.
"I am deeply touched by the caring and active position of ordinary Americans who understand that dialogue between our countries should be based on mutual respect and equality."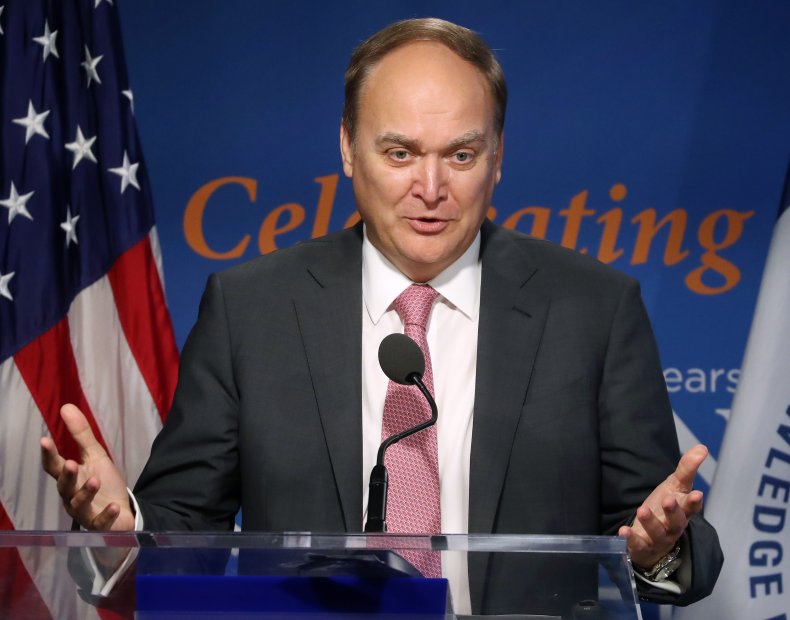 He said that the messages suggested there was still "potential for normalizing ties" and called on the Biden administration to "heed the voices of the voters and discontinue its course aimed at further devastation of the already excessively confrontational relations."
Moscow has reacted with indignation to the Biden interview. Parliamentary speaker Vyacheslav Volodin posted on Telegram: "Vladimir Putin is our president. Attacks on him are attacks on our country."
How serious a blow the Biden comments are to relations between the countries is uncertain and the countries already agreeing an extension to the New START nuclear treaty, mutual cooperation will be required in the spheres of arms control and security.
Regarding the "killer" suggestion, Putin later told reporters "it takes one to know one" and suggested that he and his American counterpart should hold live online talks in the coming days.
When asked by a reporter about a potential discussion, Biden said on Friday: "I'm sure we'll talk at some point."
Washington is reportedly set to impose further sanctions on Moscow following an intelligence report that concluded Russia had interfered in the 2020 election, which Moscow has denied.
This would add to measures imposed following the Novichok nerve agent poisoning of opposition figure, Alexei Navalny, for which the Kremlin has also denied any responsibility.
Newsweek has contacted the White House for comment.
The graphic below, provided by Statista, shows Russian President Vladimir Putin's time in power.