Ant-Man fans got a little Valentine's Day treat this year as director Peyton Reed posted an image on his social media channel of figures representing Ant-Man (played by Paul Rudd) and The Wasp (Evangeline Lilly) among a bunch of roses. Though Marvel fans have been searching for clues that probably are not there about the upcoming film Quantumania in this image, details of the latest MCU's release date, casting and possible plot details have slowly been emerging over the last few months.
When is Ant-Man and the Wasp: Quantumania out?
Ant-Man 3 has been confirmed by Marvel to be coming out in 2022, though they have not given a more specific release date yet. However, Marvel currently has an empty release date slot between Black Panther 2 and Captain Marvel 2 on October 7, 2022, which is likely to be for this movie.
Of course, Marvel movies have had to be pushed back a number of times, so that release date is not set in stone. This is especially the case as there are seven Marvel movies set to be released before that time (Black Widow, Shang-Chi, Eternals, Spider-Man 3, Doctor Strange 2, Thor 4 and Black Panther 2), and if one has to be moved then they will all be moved back with it.
Who is in the cast of Ant-Man and the Wasp: Quantumania?
The following cast member are expected to return for Ant-Man 3:
Paul Rudd - Scott Lang
Evangeline Lilly - Hope van Dyne
Michael Pena - Luis
Michael Douglas - Hank Pym
Michelle Pfeiffer - Janet van Dyne
Joining them will be two hot young talents. Big Little Lies and The Society star Kathryn Newton is set to play Scott's daughter Cassie, formerly played by Emma Fuhrmann (in Avengers: Endgame) and Abby Ryder Fortson (in Ant-Man and the Wasp and Ant-Man.)
As previously rumored, meanwhile, Lovecraft Country and Da 5 Bloods star Jonathan Majors is set to play Quantumania's villain Kang the Conqueror.
What will happen in Ant-Man and the Wasp: Quantumania?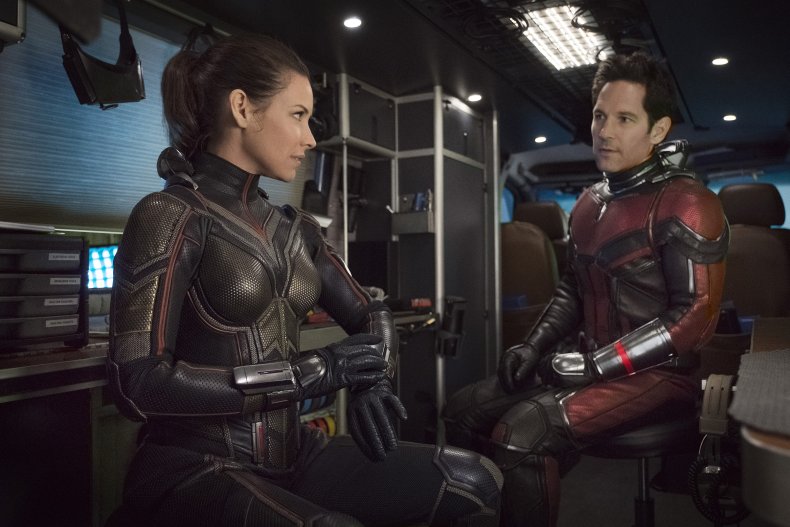 Though Marvel has not revealed an official plot synopsis for the film, there are plenty of clues as to what fans can expect.
The cast of Newton, for example, suggests a time jump. The actor who played Cassie was 17 in Endgame, while Newton is 24.
This, and the title's hint that the film will further explore the quantum realm as seen in the first two movies, suggests that the film is heading slightly into the future where the quantum tech has become even more sophisticated. And as Kang the Conqueror is known for being a villain who can travel through time, this is likely to be a key element of the movie.
This traveling through time is part of a general widening of the scope of the MCU in what is now as its Phase 4. As well as time travel, upcoming Marvel movies like Doctor Strange 2 and Spider-Man 3 are setting up the multiverse.
Writer Jeff Loveness, meanwhile, teased to Vulture that Marvel, "wanna do something new and weird" with the film.
The casting of Newton also suggests that the film is setting up the next Phase for Marvel. As an actor with more prominent former roles than the former Cassies, it seems the character is being set up for a bigger role. And as the character is one of the Young Avengers in the comics (and two other Young Avengers have appeared in WandaVision), that superhero team seems to be slowly being set up.
Is there a trailer for Ant-Man and the Wasp: Quantumania?
Ant-Man 3 does not have a trailer yet, though filming began in February 2021 in Turkey (suggesting a very different location for the third movie). With so many Marvel movies in the queue ahead of it, a trailer is not expected until 2022 at the earliest.
Ant-Man and the Wasp: Quantumania is coming to cinemas in 2022.