'The Bachelor' Star Zach Faces Backlash From Fans Over Awkward Greer Moment
Zach Shallcross has faced criticism from some fans of The Bachelor after a comment he made to contestant Greer Blitzer during the latest episode.
The ABC dating show is in the middle of its 27th season, with episode five airing on Monday. Last week on The Bachelor, the ladies still left in the running for Shallcross' heart were told that they were going to be travelling from the Bahamas to London.
While the cast were excited to continue their travels, things took a turn when Shallcross tested positive with COVID-19 upon landing in the U.K. capital.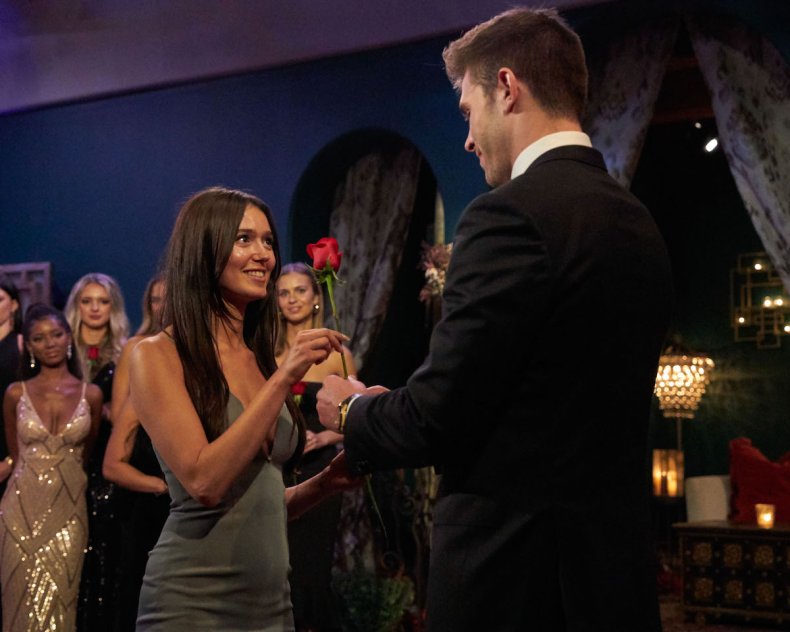 After The Bachelor crew arrived in London, scenes showed Shallcross enjoying a one-on-one date with Gabriella "Gabi" Elnicki.
Shallcross was supposed then to have a group date with the other ladies, but this had to be cancelled after he contracted the virus.
After the news that there would be no group date, The Bachelor host Jesse Palmer said there would still be a rose ceremony. This is where Shallcross reveals which of the cast are continuing on the show and who is being eliminated.
Due to Shallcross's illness, the rose ceremony in episode five was held virtually on Zoom. Shallcross took part in a one-on-one chat with every woman beforehand to help him make his decision.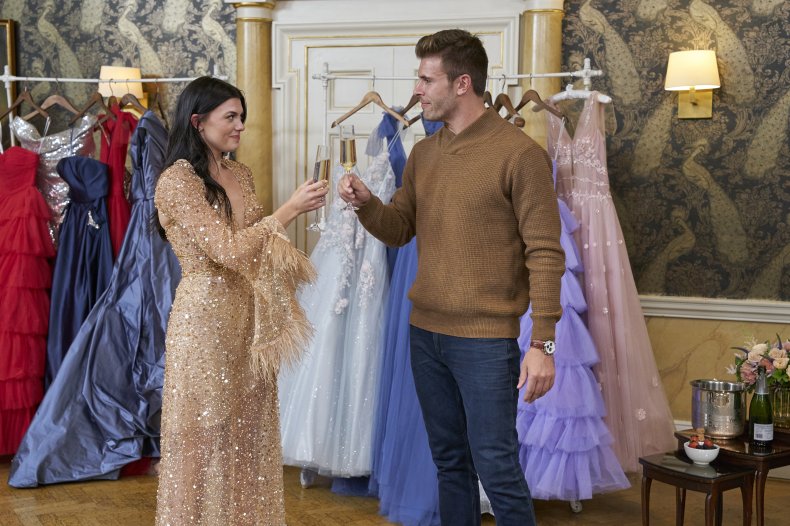 During their Zoom call, Blitzer, a 24-year-old medical sales rep from Houston, Texas, had an awkward run-in with Shallcross while discussing COVID-19.
Blitzer told him: "I had COVID at the end of the quarter during year-end, so it messed with my career in sales. I know how you feel missing out on things."
Shallcross appeared to take her comment the wrong way and responded: "Yeah, I think me missing out on finding a wife is slightly more important than your little sales problems."
Blitzer was shocked by his reply. She felt convinced that the uncomfortable moment would spell the end for her run on The Bachelor.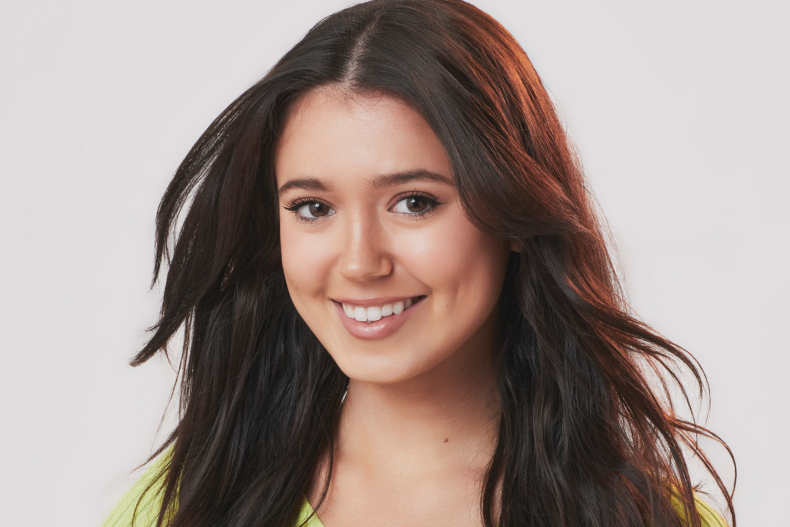 Blitzer even confessed to the camera that she was thinking of quitting to avoid being eliminated at the virtual rose ceremony.
Despite her fears, Shallcross opted to keep Blitzer, and she will continue her The Bachelor journey next week. However, fans were quick to call out Shallcross's response to Blitzer during their Zoom chat.
Many viewers on social media questioned why Shallcross appeared to be offended by her story. Blitzer seemed just to be empathising with him having to miss out on The Bachelor events.
Taking to Twitter, one viewer wrote: "Ouuuuu Zach did not handle that date with Greer well, that was mega uncalled for and rude and she was just trying to connect with him and make him feel seen."
Another tweeted: "Dang, that was awkward. I don't think what Greer said was demeaning his love journey. Zach was a bit aggressive there."
"Big communication red flag on Zach's part by getting so defensive and taking that the wrong way. Greer was literally just trying to empathize w[ith] him," added a third.
Similarly, another The Bachelor fan wrote: "Damn, Zach was kinda rude for that... Greer was just trying to relate #TheBachelor."
Amid the drama, two contestants were eliminated on Monday's episode. Shallcross said goodbye to Kylee Russell and Mercedes Northup at the Zoom rose ceremony.
Season 27 of The Bachelor continues Mondays at 8/7c on ABC.