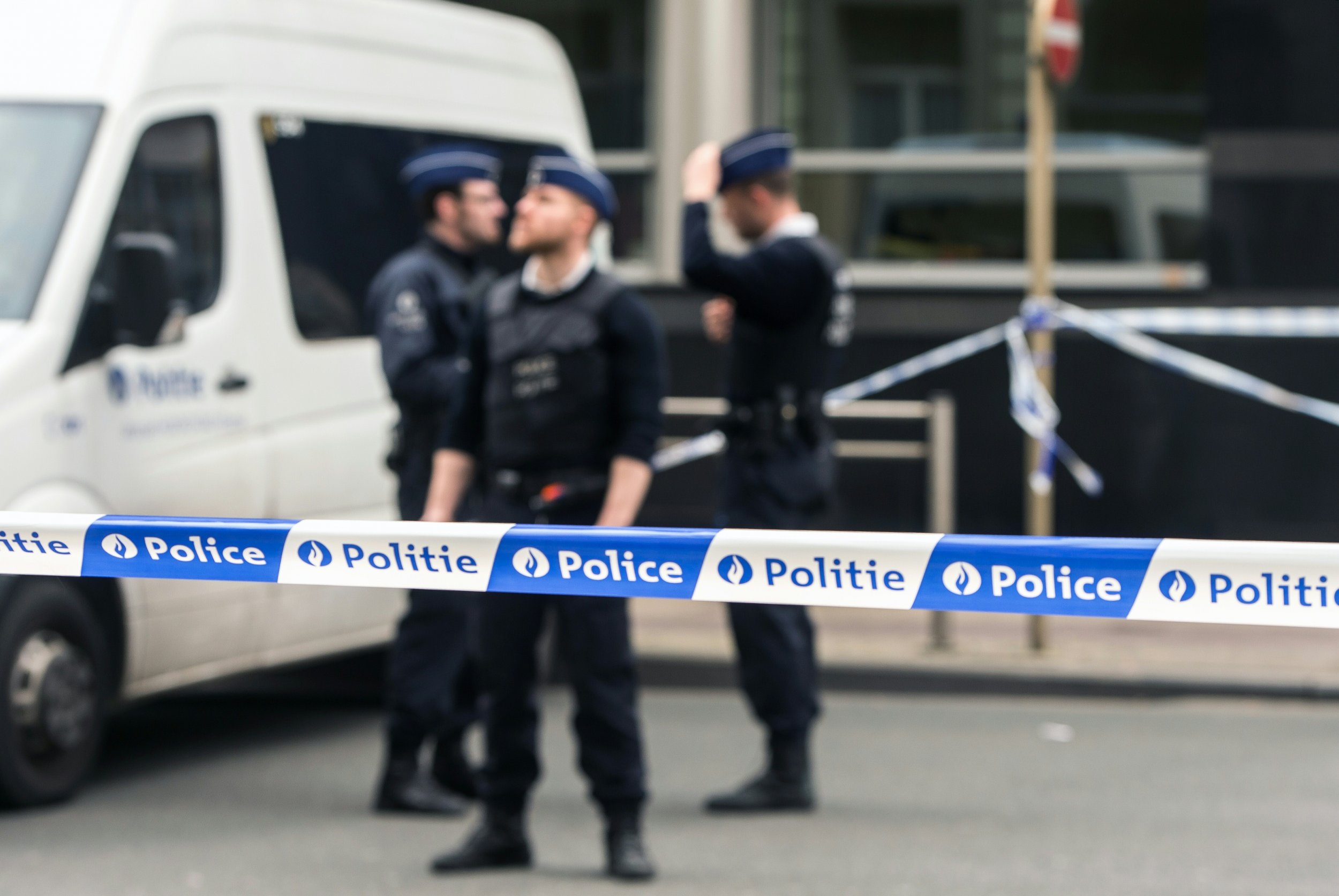 Updated | Tuesday's deadly attacks on Brussels airport and a metro station, which left at least 30 people dead, demonstrate that the Belgian security forces are overwhelmed and outnumbered by the threat posed by radical Islamists, experts say.
Two blasts hit the Zaventem airport and another struck the Maalbeek metro station an hour apart during the morning rush hour. Belgian Prime Minister Charles Michel called the blasts "blind, violent and cowardly." The Islamic State militant group (ISIS) has claimed responsibility for the attacks.
The targeted attacks against Brussels' transport system came just four days after the capture of the lone surviving attacker in Paris, Salah Abdeslam, who eluded capture for four-months.
Raids in Brussels leading up to his arrest revealed an extensive jihadi network plotting more attacks at the heart of the European Union. Experts say that the Belgian security services are too poorly equipped to deal with the threat posed by jihadi circles in the small country, rendering a deadly attack, such as the one witnessed on Tuesday, an inevitability.
"Right from the Paris attacks, it has been absolutely clear that the Belgian authorities have been overwhelmed," says Jason Burke, expert on Islamist extremism and author of The New Threat From Islamic Militancy. "They locked down [Brussels] for a week after the attacks. It then took four months to locate Salah Abdeslam and they have also now clearly failed to roll out the support network for Abdeslam or indeed another cell that was present in Belgium."
Belgium has the highest rate of jihadis in Europe (40 per capita) that have travelled to Syria and Iraq to fight for extremist groups, according to figures released by the U.K.-based International Center for the Study of Radicalization (ICSR), which monitors foreign fighters in the Middle East, released in January last year. Belgium's current population stands at around 11 million, making it one of Europe's most densely populated countries.
Belgium's security services are not so much incompetent, says Burke, as understaffed—that leaves them outnumbered by the high number of suspected radical Islamists, some home-grown and some who have traveled to Syria and back.
"There have been a whole series of networks actively trying to pull off this kind of attack in Belgium for over a year now at least. The danger has been well known," he says. "[The security services] have some very good people working for them. They just don't have enough people basically. They've got a few hundred active counter-terrorist agents if you like. The numbers of suspected militants are in the thousands, so the maths just does not add up."
Even after Tuesday's rush-hour attacks, Belgian Foreign Minister Didier Reynders said that authorities "fear that people are still at large," highlighting the persistent threat of radical Islamism to the citizens of the country.
To some though, the fact that the country was already on high alert but attackers were still able to target an international airport and a metro station also raises serious questions about the ability of the security services.
"I think clearly there has been a failing in terms of another plot getting through," says Raffaello Pantucci, director of international security studies at the U.K.-based defense thinktank the Royal United Services Institute (RUSI).
"If you go to some countries around the world like Pakistan, the [airport] security starts very far out. The security starts in some places at the car park, someone will check your car," he adds. "In other countries, in China for example, they check you at the door of the building itself. In other countries, they check it at the gate. It really varies. That depends on the country that you live in and the level of the threat that you are looking at."
He says that it is "surprising" that the attackers were able to strike against a hard target like an airport due to the large security presence while train stations by their very nature will always be difficult to protect. "It maybe shows the fact that Brussels airport in particular may have been perceived to be a more open target," he says.
The Belgian Federal Prosecutor has released an image showing two suspected suicide bombers and an accomplice at Brussels airport on Tuesday morning, but several key questions remain unanswered. After the capture of Abdeslam, did his network of jihadi associates accelerate an attack that was in the planning stages during his four months in hiding? Was it another cell that saw an opportunity to strike amid the Belgian focus on Abdeslam?
"The timing may not have been chosen by them and that's a crucial question, who chose this timing?," asks Burke. "Is it those who had gone into action because they feel it is their last chance to, or is this a new wave of attacks? In which case, we are really facing a very serious threat."
Correction: An earlier version of this story indicated that 34 people died in the Brussels attacks. The number of people dead is currently unclear.