Ben Chew Explains Why Kate Moss Came Forward for Johnny Depp Trial
Ben Chew has revealed what caused him to do a "fist pump" when Kate Moss was brought up during the Johnny Depp versus Amber Heard trial, and how she came to take the stand.
Depp and Moss were embroiled in a multi-million dollar defamation lawsuit, which Depp and his legal team ultimately won. It related to a 2018 op-ed written by Heard in which she stated she was a survivor of domestic violence. While Heard didn't name Depp, the actor's lawyers argued that it was obvious she was referring to him.
Johnny Depp and Amber Heard accused one another of violence during their relationship, with both parties vehemently denying the allegations
Heard mentioned Moss at one point during her testimony, which eventually led to Moss appearing virtually to testify later on in the trial. Her incredibly brief testimony was celebrated by Depp's fans online as she confirmed Depp had never physically abused her during their relationship in the '90s.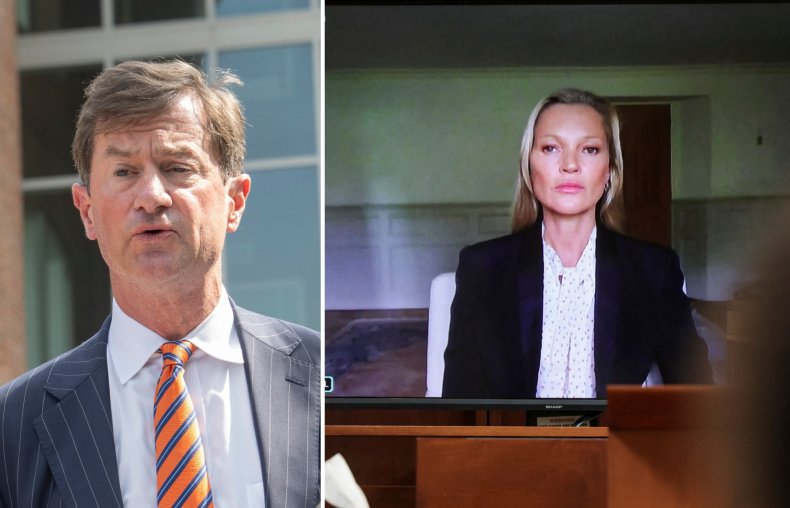 During a recent interview with Law&Crime Network, Depp's attorney Chew explained how Heard admitted to punching Depp during "the staircase incident," which was an altercation involving Heard's sister Whitney.
"She was convinced that but for her punching Johnny, Johnny would have pushed her sister Whitney, down the stairs the same way she had heard that he had pushed Kate Moss down the stairs.
"I lost my composure for a moment, and did a fist pump because I knew that was not true," Chew said. After Heard had brought up the British model's name, Chew and the team could be seen celebrating.
"But that then put a lot of pressure on us. Because we really had to come up with a goods and fortunately, miss Moss came forward."
Chew went on to explain why it was so monumental that Moss decided to testify in the first place.
"This is a woman that has never testified ever, for any reason, a very private person, a very successful person. She wanted to correct the record and she did so quite explicitly."
Moss only appeared on the stand virtually for less than four minutes, but her time was used very effectively. Chew continued, "She said that Johnny had never pushed her down any stairs. He'd never hit her. He had never kicked her during her three-year romantic relationship. And we thought that was another important moment as well because it debunked a defense to what otherwise appeared to be an instance of violence."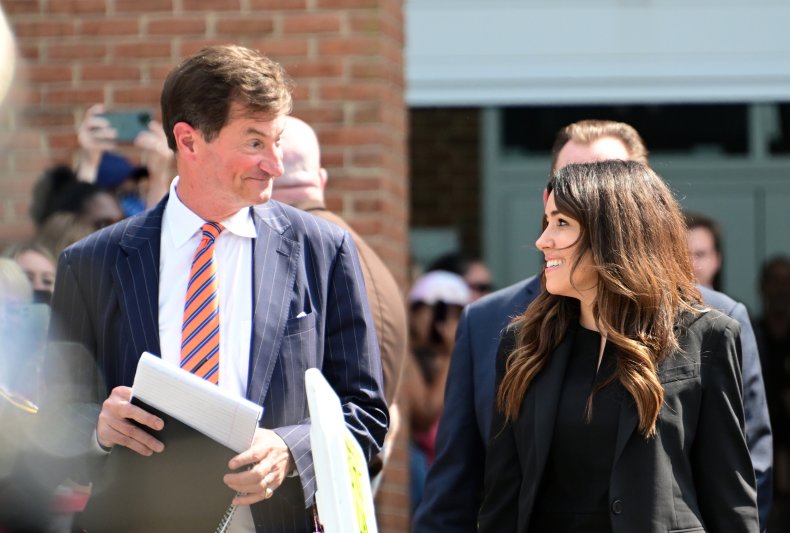 Two members of Depp's legal team, Chew and Camille Vasquez have been appearing in a number of interviews over the past few days, discussing key moments from the trial.
Kate Moss seems to have reunited with Depp in person as she reportedly attended his gig at the Royal Albert Hall, London, where he played alongside British guitarist Jeff Beck.