Who is Kamala Harris, Bernie Sanders' Backer on Health Care and Possible Democratic 2020 Candidate?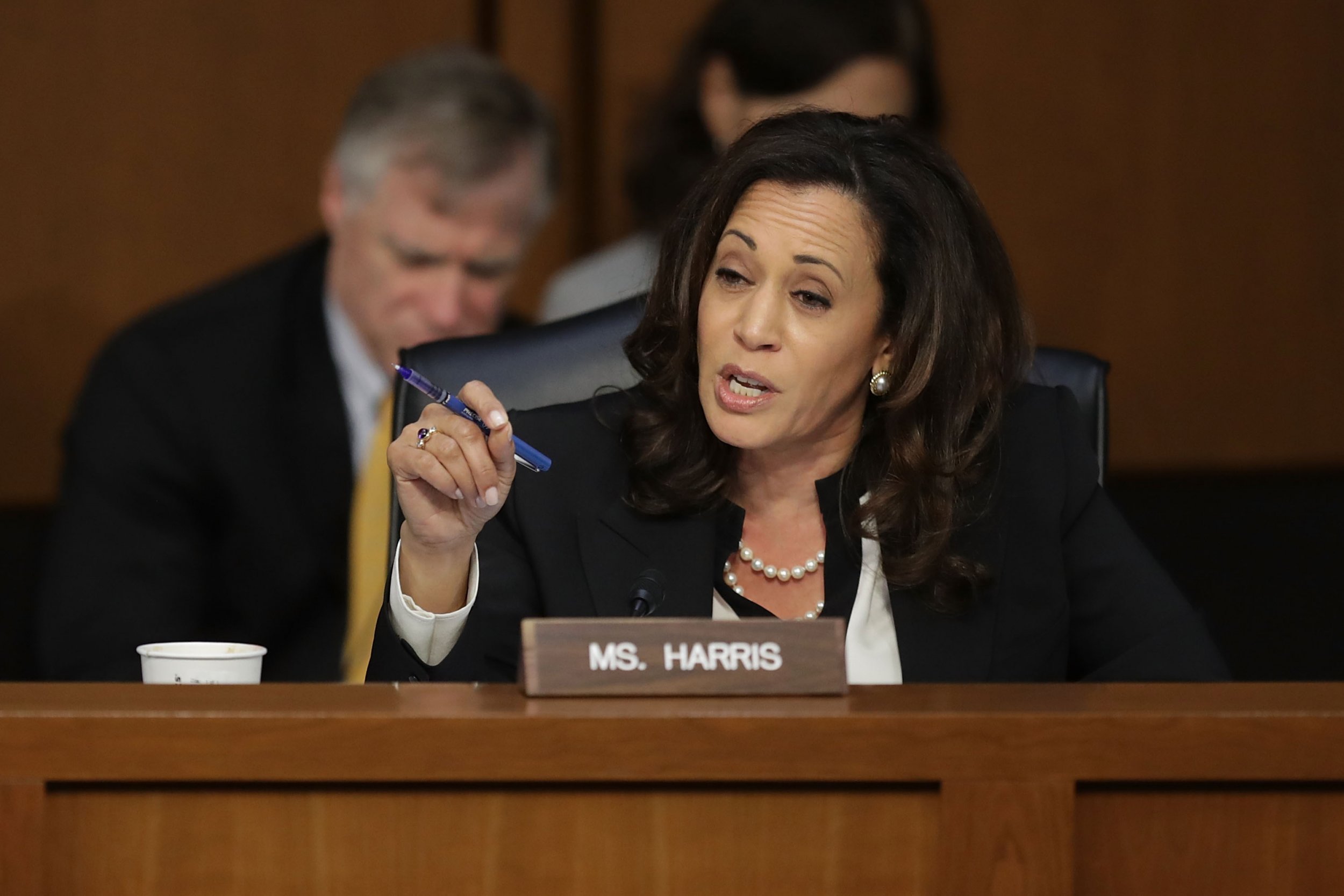 She has been called the female Barack Obama and has made a habit of holding President Donald Trump to account—and this week Kamala Harris took another big step into the limelight.
The junior senator from California came out on Wednesday as the first Democrat to co-sponsor a single payer health care bill proposed by independent Vermont senator Bernie Sanders. Given that health care policy is likely to be a major factor in the Democrats picking their candidate to try and succeed Trump in 2020, the move constituted a significant development.
"I intend to co-sponsor the 'Medicare for All' bill because it's just the right thing to do," said Harris at a town hall in Oakland, California, according to The Hill. "It's not just about what is morally and ethically right, it also makes sense just from a fiscal standpoint."
Sanders, who lost out to Hillary Clinton in his bid for the Democratic nomination in the 2016 election, was quick to thank Harris for her backing.
The lead taken by Harris could lead other prominent Democrats—such as Massachusetts Senator Elizabeth Warren and New York Senator Kirsten Gillibrand—to come out in support of the bill, CNN reported. But it is also a sign of Harris' increasing prominence in the party.
Read more: These women could beat Trump in 2020, so naturally they're being attacked like Hillary Clinton
Born in Oakland and a lawyer by trade, Harris served as District Attorney of San Francisco for eight years and became the state's Attorney General in 2010. She came into political office following the 2016 election; Harris saw off a tough challenger in Loretta Sánchez in the party primaries before succeeding outgoing Democratic Senator Barbara Boxer.
The daughter of Indian and Jamaican parents, Harris is 52 years old, a generation younger than the 75-year-old Sanders and former Vice-President Joe Biden, who is 74. Since coming to office in January, she has begun crafting a reputation as a tough-talking centrist who can also appeal to the party's progressive wing.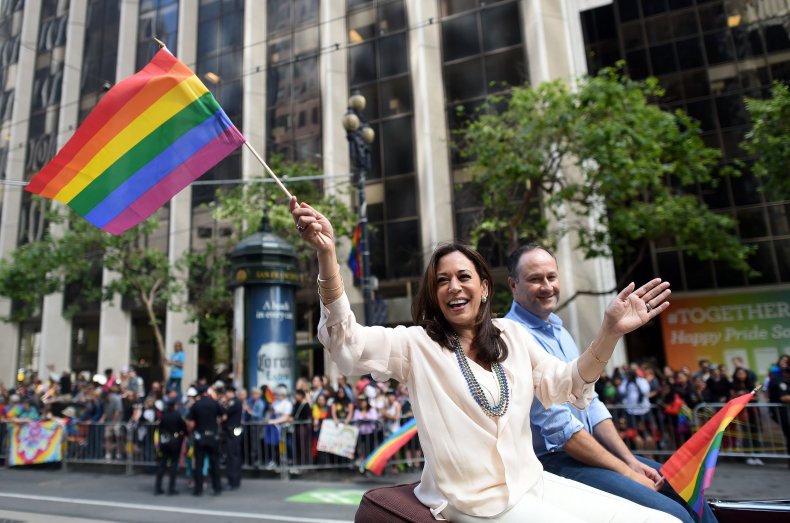 Harris received praise, and some criticism, for her intense questioning of Attorney General Jeff Sessions during a June Senate Intelligence Committee hearing concerning the investigation into alleged ties between the Trump campaign and Russia. Sessions admitted that Harris' fast-paced questioning made him "nervous," while the California senator was widely backed on social media after being interrupted multiple times by male Republican senators.
Harris also reportedly impressed Democratic donors at a New York fundraising event in July, while associate chair and counselor of the Democratic National Commitee, Jaime Harrison, has said that the "sky is the limit" for Harris, the Sacramento Bee reported. But Harris has denied thinking about any prospect of a presidential run in 2020, preferring to focus on the job at hand—just as Obama did prior to his successful bid in 2008.
The senator has also called on President Trump not to remove immigration protections for so-called Dreamers, who have benefited from the Deferred Action for Childhood Arrivals (DACA) program. On DACA, Trump said in a January interview with ABC News that he had a "big heart" and that immigrants who came to the U.S. as children "shouldn't be very worried."
It remains early to talk of a presidential run for a senator who has been in political office for less than a year, and Harris will have to overcome a number of obstacles and more experienced opponents should she wish to become a presidential candidate. The left-wing of the Democratic party—particularly that associated with the Black Lives Matter movement— will scrutinize Harris's record in law enforcement closely, although any distrust on the left will be mitigated by Harris's support of single-payer health care.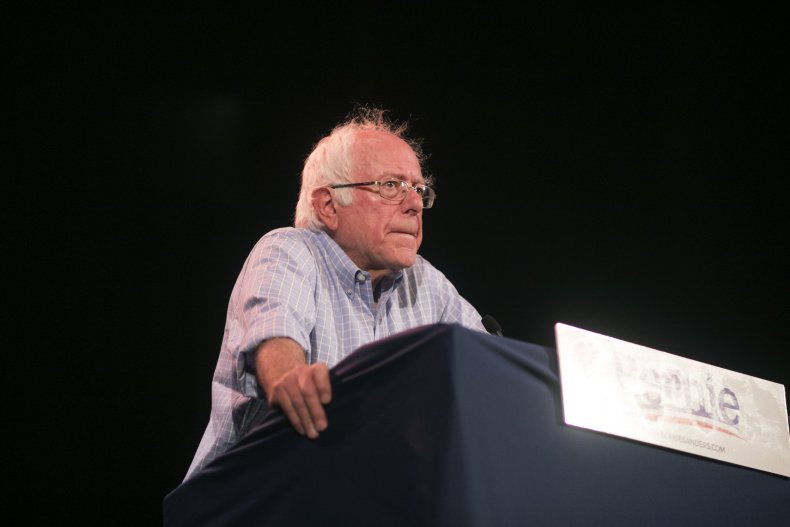 Harris will likely also face formidable Democratic opponents such as Warren, a senator in New York since 2013 who is widely seen as a potential successor to Sanders, should he decide not to run in 2020. Biden has also not ruled out a third presidential bid, though he has admitted it is unlikely.
But the early signs are good for the California senator. And if Sanders decides not to put himself forward, Harris's decision to back him on health care may have earned her an invaluable ally.