Bernie Sanders Political Baseball Card Sells Nearly 100,000 Copies, Beating Anthony Fauci
A baseball card featuring the now-iconic image of Independent Vermont Senator Bernie Sanders wearing unique woolen "sweater mittens" at President Joe Biden's inauguration has sold nearly 100,000 copies, according to its manufacturer Topps. Topps is the nation's leading producer of sports and non-sports themed trading cards.
Sanders' card has sold nearly twice as many as another Topps trading card featuring infectious diseases expert Dr. Anthony Fauci tossing out the first pitch of the 2020 Major League Baseball game.
In a Friday afternoon tweet, Topps referred to Sanders' card as a "RECORD BREAKER" with over 91,169 printed, "Our highest to date!" Comparatively, only 51,512 copies of Fauci's trading card were sold.
While sold out as of January 29, Sanders' card is part of Topps' 2020 USA Election NOW set featuring Inauguration Day speakers and performers like Youth Poet Laureate Amanda Gorman, Vice President Kamala Harris as well as pop-singers Jennifer Lopez and Lady Gaga. There's also a card of former President Donald Trump which has only sold a quantity of 6,634.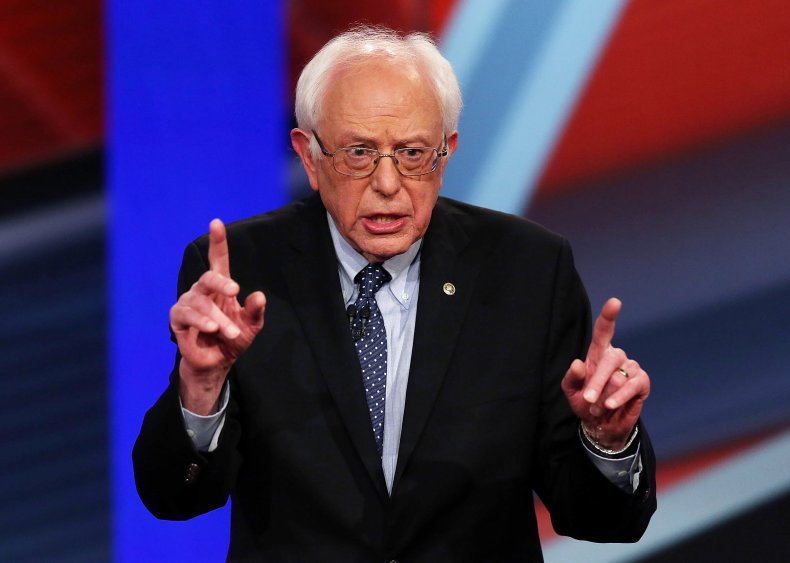 The popularity of Sanders' card coincides with a recent report that he is also the most-followed lawmaker on Twitter and Facebook, with a combined total of 21.7 million followers. His popularity may stem from the fact that he has spent over 30 years in Congress, is a two-time presidential candidate and has developed a loyal following as a progressive voice in the Democratic party's left wing.
The image of Sanders at Biden's inauguration has also proved popular on other merchandise. It has become available on stickers, t-shirts, and even a Bobblehead figurine; though Dr. Fauci has had a best-selling Bobblehead figurine of his own too.
A knit Sanders doll featuring him in his Inauguration mittens sold on eBay for $20,300. When Sanders himself used his personal website to sell apparel items featuring his iconic image of himself in mittens, he donated the $1.8 million he raised to several Vermont charities including a youth sports organization, a food pantry and community centers that help disadvantaged people support themselves.
Sanders' now-iconic mittens were made out of recycled wool by Jen Ellis, a lesbian mother and Vermont school teacher. Sanders publicly thanked her and called her "a very very nice person," adding, "She's been somewhat overwhelmed by the kind of attention that is being shown to her mittens."
Ellis has said that she doesn't plan to quit teaching despite receiving numerous requests to make similar mittens, but has said that people can find similar mittens for sale on Etsy, a website for special goods and handmade crafts.
Newsweek contacted Topps for comment.