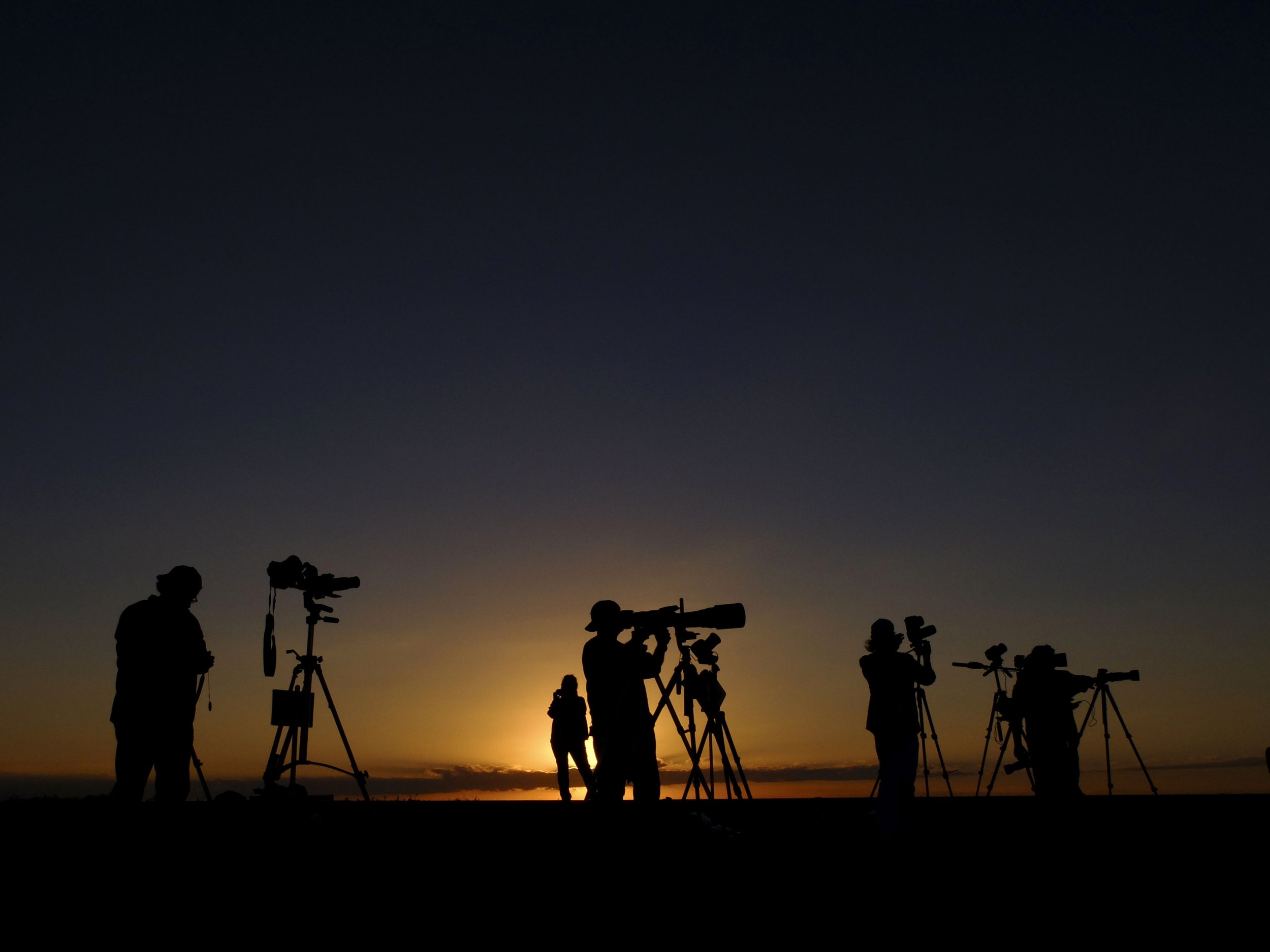 It seems like 2015 has been a banner year for stranger-than-fiction documentaries. Whether it's diving into Nirvana or Scientology, exposing criminals in real-time or probing the darkest corners of Americana, we've spent more time talking about documentaries in the last six months than in entire years before then. Part of it could be that HBO has been absolutely killing it with its selections, or that with a never-ending reel of superhero franchises, people are looking for something more grounded in reality. Or maybe it's that, in the age of 24-hour news cycles and constant hot-takes, it's refreshing to see a real-life story that took time to tell. Whatever it is, we like the trend. And to show our support, Newsweek staffers have picked some of their favorite documentaries from the first half of 2015 for a biased rundown of all the greatness we saw on TV, in theaters and along the festival circuit this year. Let's hope the next six months follow suit.
Meru
Forget Everest. The near-impossible Shark's Fin on Mount Meru, nestled in the Indian Himalayas, is the ultimate ascension for climbers itching to be as close to the heavens as mortals can get. The eponymously named documentary Meru tracks three climbers—Jimmy Chin, Conrad Anker and Renan Ozturk—as they attempt to scale the top of the peak in 2011. Directed by Chin, Meru is more than a gripping tale of human resistance, survival and friendship with killer cinematography. It's a thoughtful meditation on life, death and everything in between, which is likely part of the reason it snagged the Sundance Documentaries Audience Award this year. As for this journalist—who bears a heart of stone and is admittedly incapable of scaling a single rock without wanting throwing in the towel—I cried in the Park City theater, then immediately went out, took one look at the Wasatch Mountain Range in front of me, and felt grounded. Trust us: Meru is absolutely worth the climb. Paula Mejia
Montage of Heck
Back in January, the Twitter hashtag #ExplainThe90sIn4Words went viral, prompting responses from "Everybody Backstreet's Back Alright" to "Who Loves Orange Soda?," a reference to the lovable GoodBurger franchise. But the four words that encapsulate the zeitgeist of the 1990s, for me, are undoubtedly "Smells Like Teen Spirit." This is because 20 years after the suicide of frontman Kurt Cobain, Nirvana nostalgia continues to be at a fever pitch, with the band's logo becoming ubiquitous on screen-printed Hot Topic tees and on tattooed teens (and adults) alike. While the thoughtful, tragic life of Cobain continues to be dissected, Brett Morgen's documentary, Montage of Heck, is the definitive and harrowing view of the man in his own words. Through personal recordings, dazzling animations and deep archival work, Morgen's masterful film resuscitates the icon while mercifully putting some of the most persistent myths about him six feet under. P.M.
Related:
'Montage of Heck' Takes a Sobering Look at Nirvana Frontman Kurt Cobain
Five Kurt Cobain Myths Dispelled in 'Montage of Heck'
Chuck Norris vs. Communism
From nuanced pre-code films to superhero flicks, it's possible to track down practically any film in existence thanks to the Internet. So it's difficult to imagine never having been exposed to movies, let alone those other than those painstakingly checked for any discrepancies by the government. Under communist dictator Nicolae Ceaușescu, Romanians were cut off from Western culture through the late 1980s, relegated to watching essentially propaganda -- until the efforts of Irina Margareta Nistor, a Romanian woman who worked for the government by day and translated banned Western films in a black market VHS racketeering scheme by night, introduced an entire generation to the magic of cinema. Chuck Norris vs. Communism is a nail-biting documentary about resistance and revolution behind the Iron Curtain, and how Nistor became an underground hero. And while it's a history lesson at its core, Chuck Norris vs. Communism is a love letter to film. Through dozens of interviews with impassioned Romanians who worship Nistor, it analyzes what it is about the pictures that keeps us returning to the theater (or keeps us on the couch, if Netflix is your poison). P.M.
Iris
For one of his final films before his death in March, Albert Maysles returned to the subject that brought him notoriety decades ago—eccentric women who knew Jacqueline Kennedy Onassis. In 1975'sGrey Gardens, he documented the former first lady's cousins; in Iris, which hit theaters in May, it was her decorator, Iris Apfel, an interior designer who became a fashion icon. As in Grey Gardens, Maysles keeps mostly quiet as he follows Apfel, 93, around her Park Avenue and Palm Beach homes, letting her tell her own story, which is full of anecdotes and advice. (Two gems from the nonagenarian: "Color can raise the dead" and "It's better to be happy than well-dressed.") Nicknamed "the Rare Bird of Fashion" and hardly seen without her black, thick-framed eyeglasses, Apfel buys a two-dollar item at a swap meet in one scene, and an Oscar de la Renta outfit in the next. Maysles interviews fashion industry insiders about her influence and inserts archival footage and photos to complete the picture. A few cutaways to Maysles with his camera, or the sound of his voice from off-screen, serve as an added bonus, a coming together of two cultural legends. Max Kutner
Related:
More Real Than Reality TV: How Albert Maysles Taught America to Feel
(T)Error
Sometimes a filmmaker's longtime neighbor turns out to be a freelance undercover FBI agent who is going on his last mission (namely, to befriend a suspicious Muslim guy in Pittsburgh who sometimes writes on Facebook that he doesn't like the U.S. that much) and has nothing against two guys with cameras around him. The beginning of(T)Error is promising enough – we finally get to watch how FBI agents operate -- but it doesn't prepare you for what comes next. An investigative piece that unravels in real time, the plot takes twists even the directors don't seem to expect: heroes become villains and vice versa, the main character goes from exciting to pathetic to despicable, and a story about patriotism and loyalty turns to be about betrayal and deception. (T)Error is something in between Burn After Reading and a Dostoevsky novel, except everything happens for real. Instead of showing how the counterterrorism program works in this country, it brilliantly and revealingly shows how it doesn't. Aleksandr Gorbachev
Finders Keepers
Shannon Whisnant, a colorful North Carolinian with lifelong aspirations to become a celebrity, finds a severed human foot inside a grill he bought off an auction and sees it as an opportunity to finally make his dreams come true. John Wood, another colorful North Carolinian, a troubled son of a successful local entrepreneur and the foot's owner, has a different opinion on the matter. Stories like this are usually adored by local TV stations (and indeed they were all over it), but Bryan Carberry and Clay Tweel, who were following it with a camera for many years, managed to turn Finders Keepers into something much bigger: an equally hilarious and heartbreaking study of human nature and typical Southern characters, which in its depth and narrative brilliance feels simultaneously Freudian, Franzenian and Coenesque. One particular takeaway: Apparently the road to happiness and inner peace can actually go through the TV show Judge Mathis. A.G.
Something Better to Come
During the 15 years of Vladimir Putin's reign in Russia, the life of practically every citizen has changed considerably. However, that doesn't go for Julia's family, who have spent these years living at the largest junkyard in Europe on the outskirts of Moscow. Created by Polish director Hanna Polak, who studied in Moscow, Something Better to Come follows Julia's life from the age of 10 to 24, and involves pretty much everything that's associated with Russian low-life: lots of counterfeit vodka, violence, early pregnancy, casual jobs for the Russian mafia, hopelessness—and yes, these people literally live in a dump. Polak doesn't try to make things look better, and the picture is so vivid that the film almost has a stench, but she also avoids the temptation to make Something Better to Come just an outcry against poverty and social recklessness. It's also a great coming-of-age story—Boyhood from a trash can, if you will. And as unlikely as it might seem, something better eventually does come, rewarding the main character as much as the director and a viewer. A.G.
How to Change the World
In 1971, a group of hippies from Vancouver decided to hire a boat and sail to Amchitka Island in Alaska to protest a nuclear weapon test that the U.S. government was scheduled to perform there. They called the boat Greenpeace. Several months later, they discovered that they were now the leaders of the most popular environmental organization in the world. Some people saw it as an opportunity, others were terrified. The early history of Greenpeace isn't uncharted territory, but Jerry Rothwell's film tells it in a really exciting way, not only because the director talked to the old friends who, after years of internal and legal battles, became enemies, but because he went to the organization's archives and discovered a treasure. If anything, the founders of Greenpeace knew how powerful the media was, so they filmed everything they did. These tapes are the most exciting moments of How to Change the World: When you see a tiny Greenpeace vessel trying to prevent an immense Soviet trawler from attacking a whale, it almost feels like fiction. A.G.
HOW TO CHANGE THE WORLD - Trailer from Docs & Pieces on Vimeo.
Cartel Land
In Arizona, a rough veteran named Tim Foley patrols the desert, along with a group of like-minded friends who call themselves Arizona Border Recon, hunting for smugglers who bring illegal immigrants into the country. In Mexican province Michoacan, local doctor Jose Mireles leads a partisan group, Autodefensas, in a fight with a drug cartel that basically owns the region. Matthew Heineman, the director and the main cameraman, is in the middle of both actions, quite literally: Fifteen minutes into the movie we see him trying to escape from the line of fire without turning the camera off. However, Cartel Land isn't only about the excitement of battle between good and evil, it's also a study of how weirdly relative good and evil can be—and how sometimes they're almost indistinguishable. (Spoiler: the Mexican parts of the film are much more compelling and mind-blowing than the American ones.) At times, Cartel Land feels like Breaking Bad in real life, with characters even more complicated and controversial than Walter White. A.G.
Uncertain
Caddo Lake, a large, swampy body of water on the border between Louisiana and Texas, forms the basis of all life for the people of a town called Uncertain. Whether it's an aging river guide, a hunting enthusiast looking for a second chance or a 20-something struggling alcoholic who longs to move somewhere bigger, the lake provides an escape and an occupation central to the citizens of a tiny, nowhere town where people come to get lost. But when a mysterious, invasive weed called salvinia starts to choke Caddo's waterways and dry up its tributaries, their livelihoods are threatened by an unknowable force against which they have no defenses. The ominous, Americana-fueled documentary by Anna Sandilands and Ewan McNicol is less about environmentalism than it is about survival; it takes for very different people who all find themselves in a forgotten little town in Texas. Cady Drell
Going Clear
Few exposes could hold a candle to the exhaustive portrait Lawrence Wright's 2013 book Going Clear: Scientology, Hollywood, and the Prison of Belief paints of the controversial religion founded by L. Ron Hubbard —but Alex Gibney's documentary based on the book comes pretty damn close. Retracing Scientology's steps—from its roots in Hubbard's science-fiction novels, to its courtship of celebrities and harrassment of defectors, to its rejection of psychiatry, to its eventual status as a tax-exempt religion through a campaign of bullying and blackmail—the film uses interviews with real former Scientologists to form the backbone of its argument, which states that Scientology is less a pathway to enlightenment and more of a money-guzzling cult, headed by the mysterious and mercurial David Miscavige. The movie isn't shy about the stand it takes on the matter, but a word of warning to those who haven't watched: Once you do, you'll never hear "Bohemian Rhapsody" the same way again. C.D.
Related:
HBO's 'Going Clear' Is a Perfect Scientology Primer
The Jinx
The evening before the finale episode of Andrew Jarecki's The Jinx aired on HBO, its star, Robert Durst, was arrested for first-degree murder. In what is possibly the greatest spoiler ever, authorities found probable cause to believe the real estate millionaire (turned crossdresser, turned acquitted murderer) was involved in the death of his spokeswoman. Durst, previously the focus of Jarecki's 2010 film All Good Things, was enthralling to watch in the docu-series. His twitches took center stage as viewers tried to link Durst's unusual eye movements to his numerous lies and omissions. By the end of the documentary, it's clear Jarecki has had a change of heart about Durst. The man is not misunderstood; he's a good old-fashioned serial killer. Polly Mosendz
Related
HBO's Crime Drama 'The Jinx' Succeeds Where Others Fail
All Things Must Pass
Colin Hanks' long-in-the-making documentary about Tower Records is ostensibly a tribute to the doomed record chain, which went bankrupt in 2006, and more broadly a story about the great rise and collapse of the retail music industry. That's a tale that deserves to be told on-screen, and All Things Must Pass gives an unexpectedly intimate and emotionally-charged telling. The movie's primary interview subjects are music nuts who can call on three- and four-decade-long careers getting high—figuratively and otherwise—at Tower's storied West Coast locations. That's not to mention high-profile customers like Elton John and Bruce Springsteen, both of whom appear. They talk about Tower Records and its eccentric founder/champion Russ Solomon with a reverence that's enough to trigger your nostalgia for the long-gone store, whether or not you were one of its fawning shoppers. Zach Schonfeld
Related:
'All Things Must Pass' Is a Bittersweet Ode to Tower Records