What We Know About the Two Black Residents Shot and Killed by Chicago Police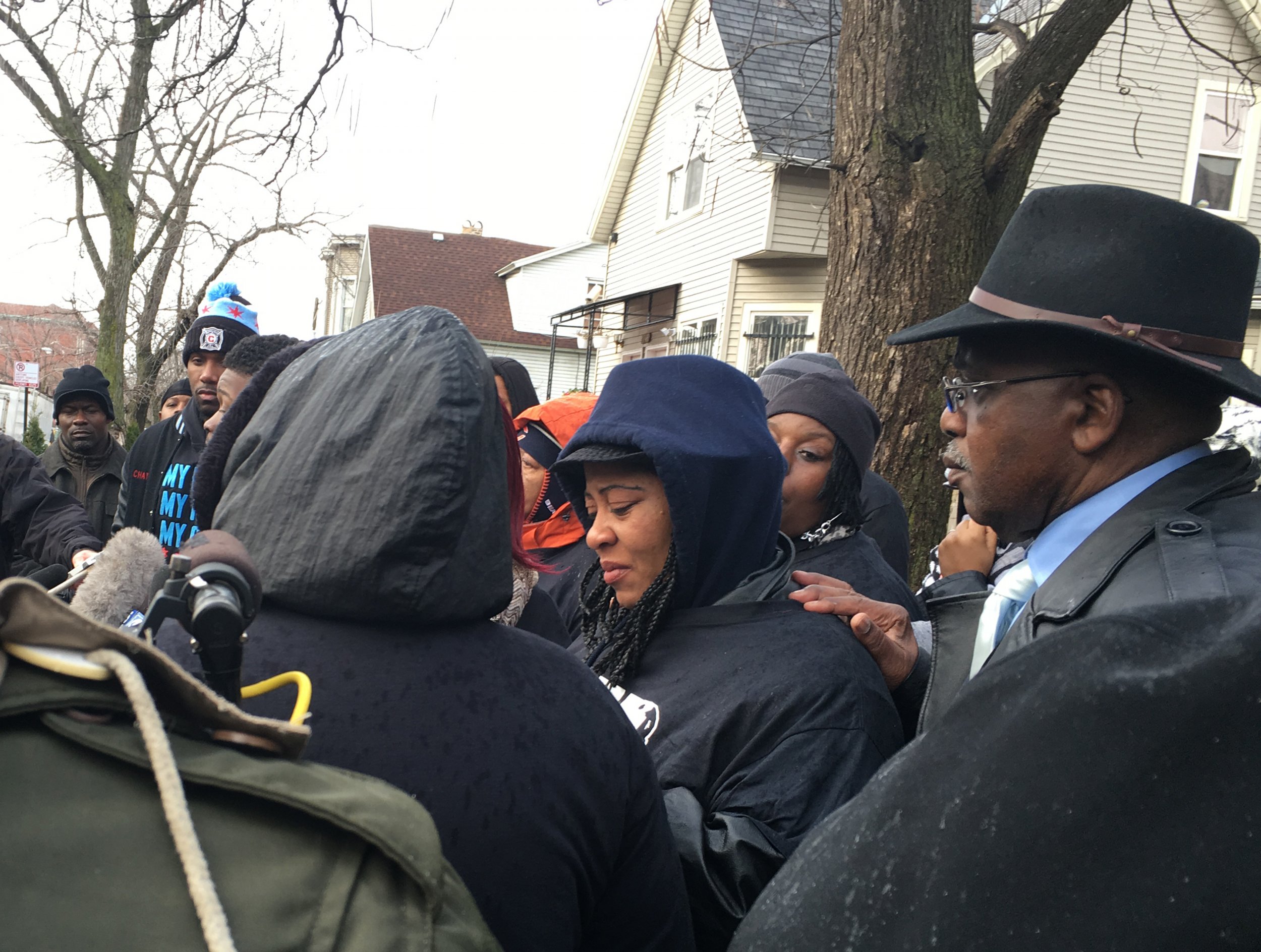 As two families are mourning the deaths of family members this weekend, they are also demanding answers after a 55-year-old mother of five and a teenage honor student were shot and killed by police on Chicago's West Side.
Authorities arrived at the 4700 block of West Erie Street in Chicago in the early hours of Saturday morning after responding to a domestic disturbance call about 19-year-old Quintonio LeGrier carrying a metal bat in an apartment occupied by his father. Bettie Jones was LeGrier's father's upstairs neighbor. Both were shot and killed by police at the scene.
Police have yet to disclose the exact circumstances under which LeGrier and Jones were killed, but have noted that LeGrier was considered a "combative subject" and that a confrontation led an officer to shoot him. Police later said Jones's death was "accidental."
Both shootings are now under investigation by the Independent Police Review Authority and the officer or officers involved have been placed a 30-day administrative leave.
Quintonio LeGrier​
The 19-year-old had a history of mental health issues, according to his relatives. "His father was scared because that's not his character," his mother Janet Cooksey told the Chicago Tribune of her son carrying the bat. "You call the police, you try to get help and you lose a loved one."
LeGrier was studying electrical engineering at Northern Illinois University. His mother remembered him as an honor student who was home visiting family during his holiday break from school.
"My son was going somewhere. He wasn't just a thug on the street," Cooksey told the Tribune.
The teenager's family says he was shot seven times, and an autopsy will determine an exact count. The family met with a lawyer on Sunday, according to ABC7.
Bettie Jones
A mother of four daughters and a son, who range in age from 19 to 38, Jones had just hosted a Christmas celebration for relatives the evening before she was shot and killed by police. LeGrier's father had asked her to look for police officers after he had called authorities.
"Right now there's a whole lot of anger, a whole lot of tears," her brother Melvin Jones told the Tribune.
"I want this investigation to be thorough. I want answers," Evelyn Glover Jennings, her cousin, told the newspaper. "Her blood is crying out from the grave saying, 'Evelyn, avenge me.'"
At the time of her death, Jones had ovarian cancer. Her family has retained the services of an attorney, according to ABC7. A vigil was held in honor of Jones on Sunday afternoon.
Chicago Police Under Scrutiny
The public and politicians have questioned why authorities shot LeGrier rather than subduing him with a Taser. It is unknown if the responding officer or officers had a Taser in their possession at the time of the incident.
Chicago Congressman Bobby Rush questioned police tactics in a statement released over the weekend.
"Why were shots fired before other de-escalating tactics were employed?" he asked. "Why does shooting someone to death seem to be the default tactics of the city's police force?"
The shooting deaths of LeGrier and Jones come weeks after the release of a video of the death of Laquan McDonald, a black teenager shot to death by Chicago police in 2014. In a move widely considered unprecedented for an officer involved shooting, Chicago police officer Jason Van Dyke was charged with first-degree murder in McDonald's death. The video's release set off protests throughout the city and led to the resignation of the police superintendent in early December.
Shortly after the video's release, the city announced it would expand the body camera program for police, which records officers in the line of duty.