Black Lives Matter Protests Around the World, in Photos
The world is watching—and protesting. George Floyd's May 25 death at the hands of Minneapolis police has sparked protests not only in every single state, but in cities around the world, including New York; Seattle; Sydney; Cape Town, South Africa; Tel Aviv, Israel; Helsinki, and Auckland, New Zealand.
Derek Chauvin, the officer who knelt on Floyd's neck for over eight minutes, has been charged with second-degree murder. On Wednesday, Tou Thao, J. Alexander Kueng and Thomas Lane—the three other officers present—were charged with aiding and abetting second-degree murder and aiding and abetting second-degree manslaughter in Floyd's death.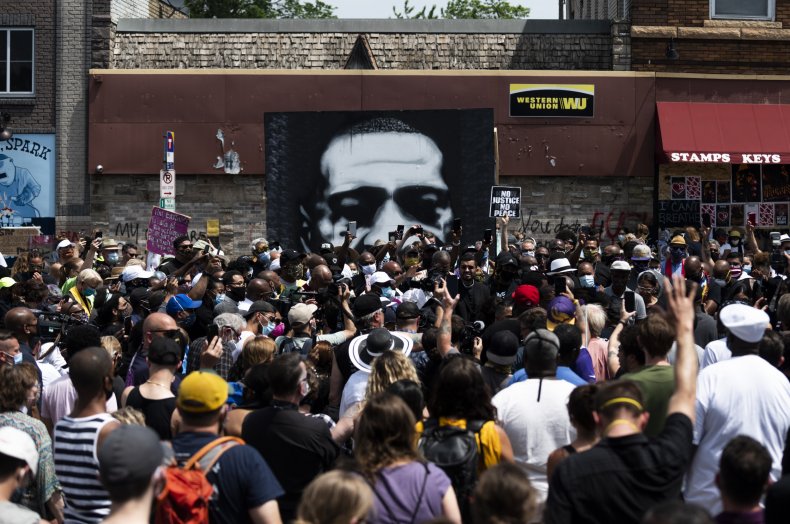 U.S. cities including New York; Washington, D.C.; Raleigh, North Carolina; Los Angeles and Atlanta have imposed citywide curfews in an effort to dissuade demonstrations after dark. Police—and in some cases—the National Guard have been deployed to monitor the protests, though in some cases has resulted in violent confrontation between law enforcement and civilians.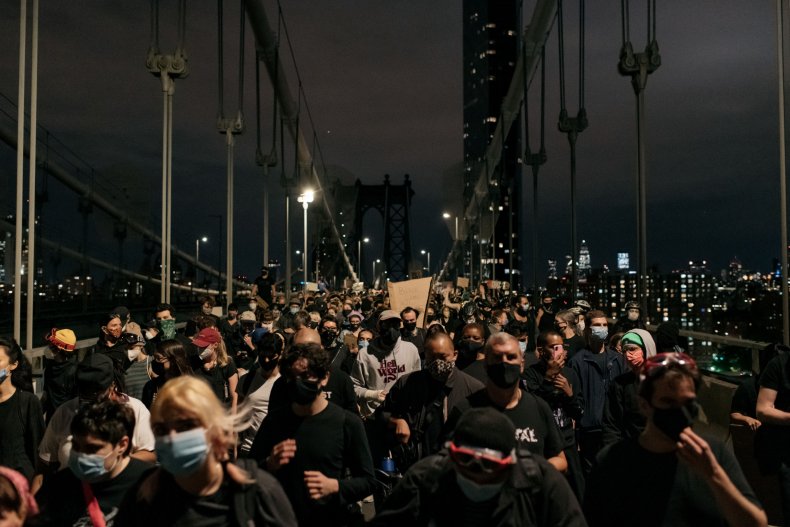 On Tuesday night, protesters in New York City marched from Brooklyn to Manhattan over the Manhattan Bridge post the newly enacted 8 p.m. curfew. Protesters were stuck on the bridge for hours due to blockades set up on either side by police but eventually were able to return to the Brooklyn side.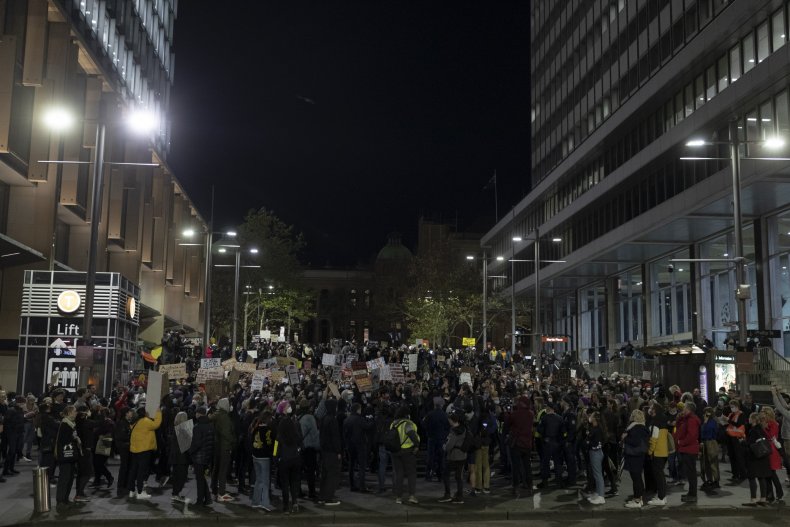 On the same night, across the world in Sydney, Australia, protesters gathered in solidarity with U.S. protesters as well bring awareness to police brutality that occurs in Australia against the Aboriginal population. One case, in particular, draws startling comparison to that of Floyd and the 2014 death of Eric Garner when a 26-year-old Aboriginal man, David Dungay, said, "I can't breathe'' 12 times before he died while being restrained by five prison guards.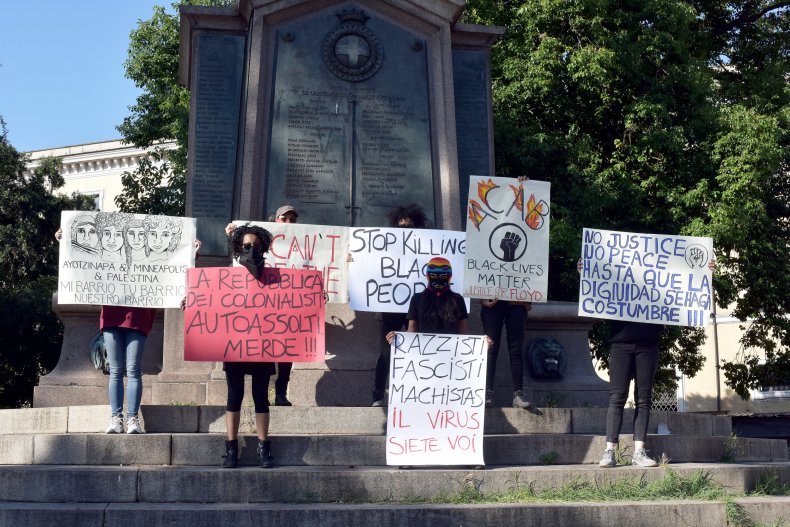 In Italy, members of the 'Migrant Women and Daughters Network' came together to show their support for the protests in Minneapolis and around the U.S. as well as calling for justice for all victims of social and institutional racism.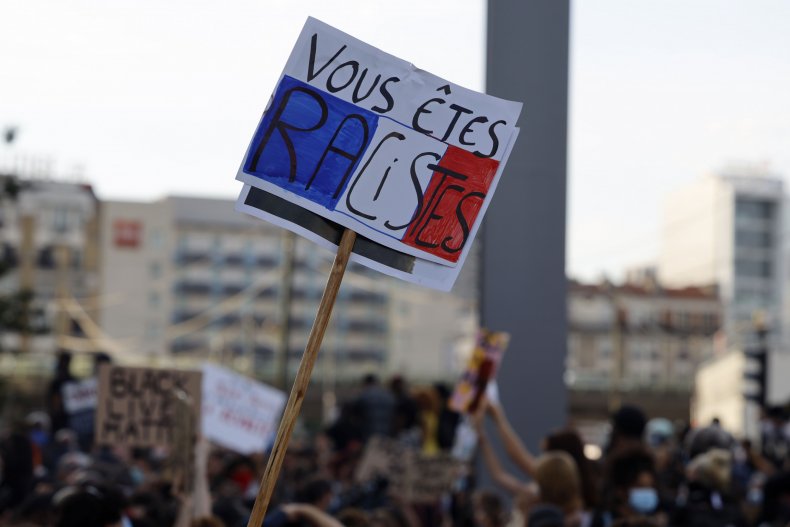 On Tuesday, an estimated 20,000 people took to the streets of Paris, despite a police ban, to protest against the 2016 death of Adama Traoré, a 24-year-old man who died after he was pinned to the ground by three officers. "Today when we fight for George Floyd who is our brother in the United States, we fight for Adama," Traoreé's sister, Assa, said in a video shared on social media.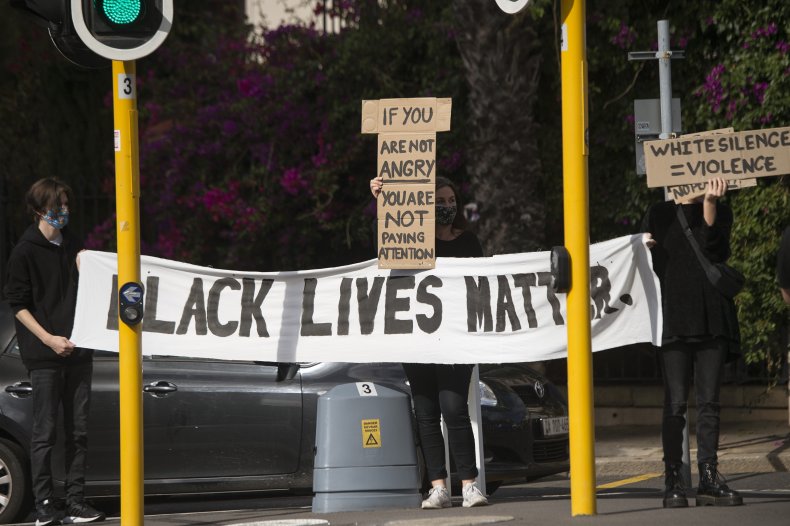 At the gates of Parliament in Cape Town, South Africa, a small group of protesters gathered in solidarity with protesters in the U.S., with signs reading "If You Are Not Angry, You Are Not Paying Attention" as well as "Black Lives Matter."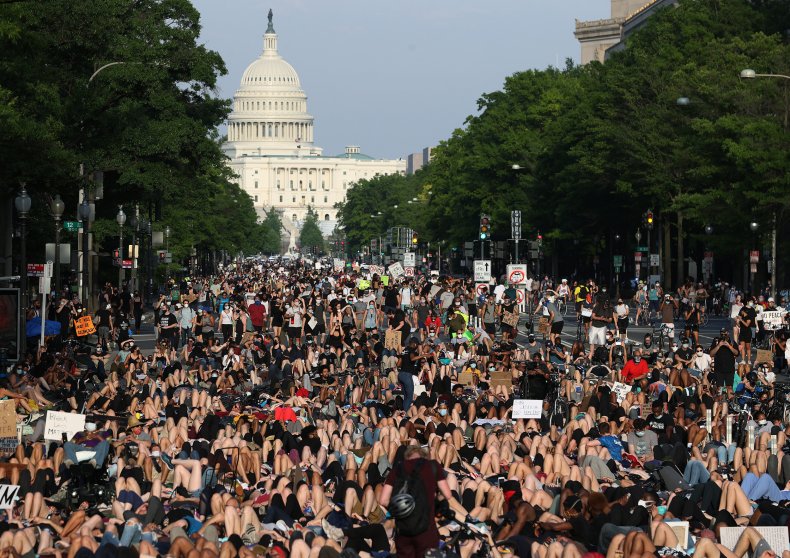 In Washington D.C., demonstrators have been gathering along Pennsylvania Avenue and throughout the city for days. Last week, the White House was placed on lockdown as protesters moved closer to the president's residence and the Secret Service stepped in—confronting protesters calling for the president to resign.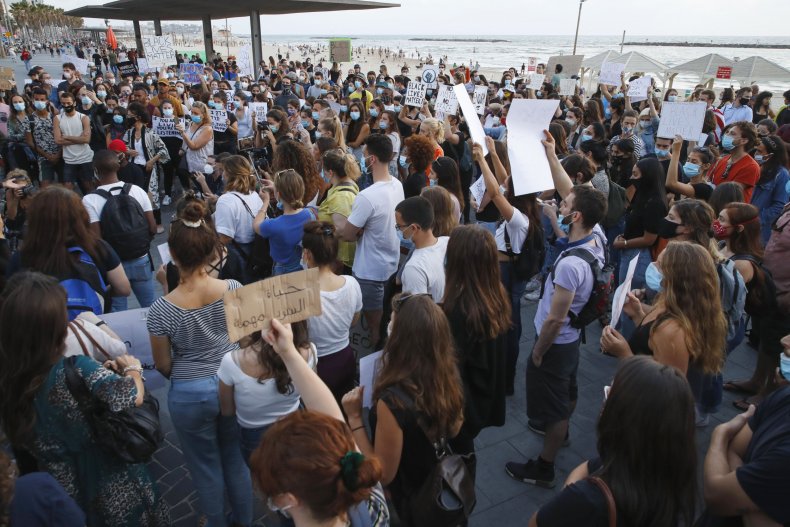 In Tel Aviv, demonstrators gathered in solidarity with U.S. protesters as well to shine a light on the deaths of Black Israelis at the hands of police. Protesters were also calling for justice in the killing of Iyad al-Halak, a 32-year-old Palestinian with autism who was shot by Israeli Border Police on Saturday, The Jerusalem Post reported.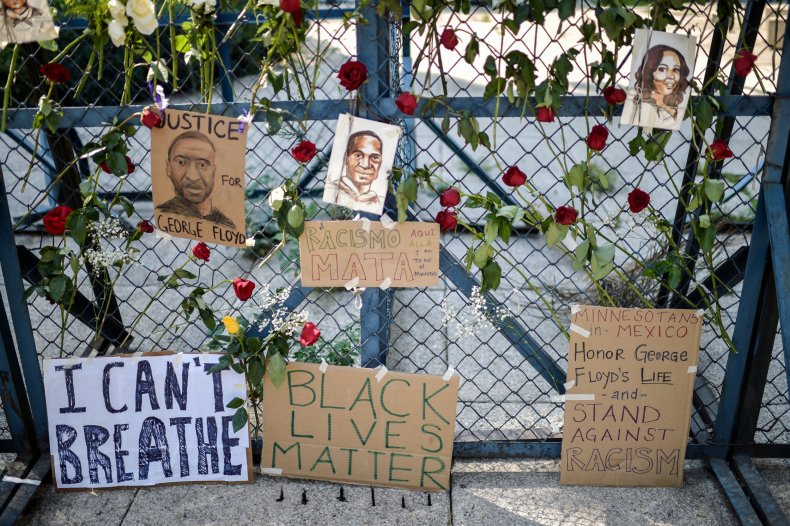 On the fence outside of the U.S. Embassy in Mexico City, portraits are have been hung with signs in English and Spanish—one reading "Racism kills here, there and all over the world."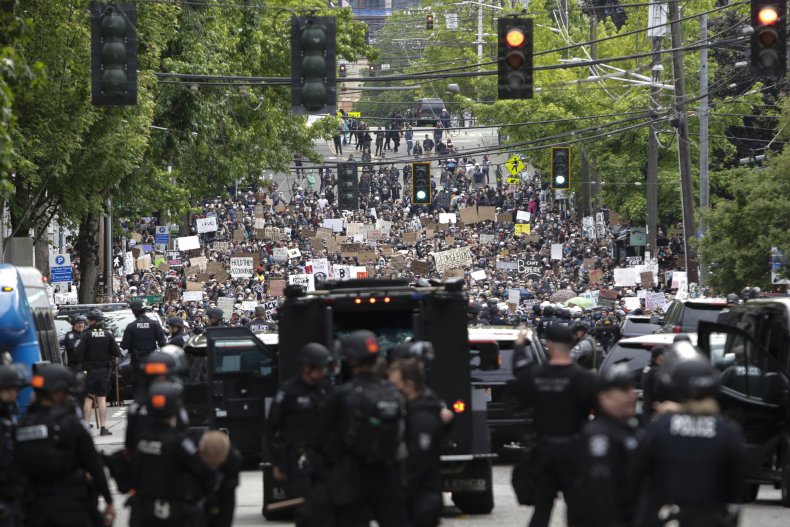 Protesters have gathered outside of the Seattle Police Department's East Precinct on June 2. In Seattle, like New York, protesters defied curfew and stayed out after dark. At around 11:40 p.m. police used tear gas on protesters gathered on Capitol Hill after one of the demonstrators reportedly threw a bottle toward officers.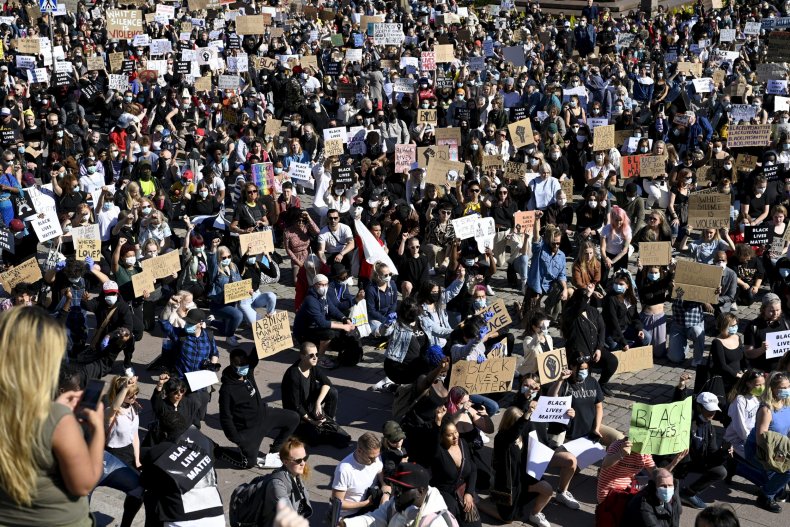 Thousands of people gathered in Helsinki's Senate Square Wednesday evening to protest police brutality. Protesters were invited to take a knee in solidarity with protesters in the U.S. at the start of the event.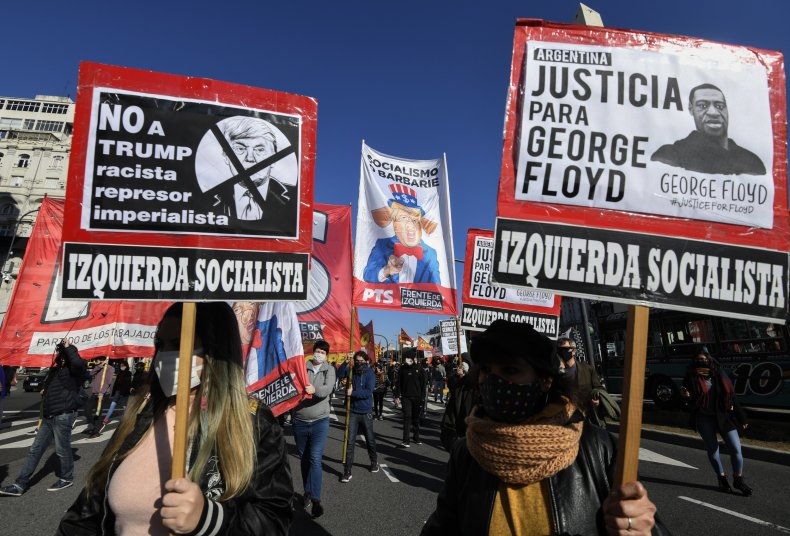 Protesters marched in Buenos Aires, Argentina, on Tuesday with signs covered with pleas for justice for George Floyd. Signs also had messages criticizing President Donald Trump calling him a "racist" and "repressor."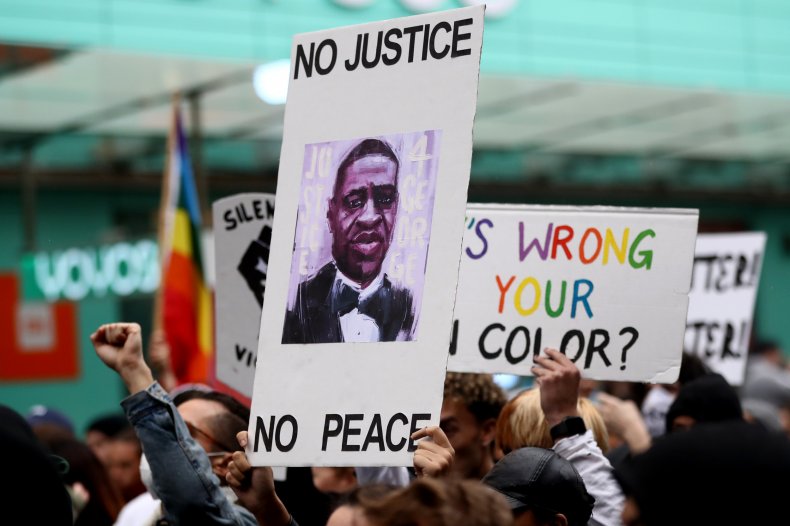 Over 8,000 miles away from Minneapolis, protesters in Auckland, marched down Queen Street on June 1 to show their solidarity as well as speak out about "racist policing" toward the indigenous populations in New Zealand, the NZ Herald reports. Though the city is still under Level 2 regulations, due to COVID-19, police did not intervene and allowed the peaceful protest to continue.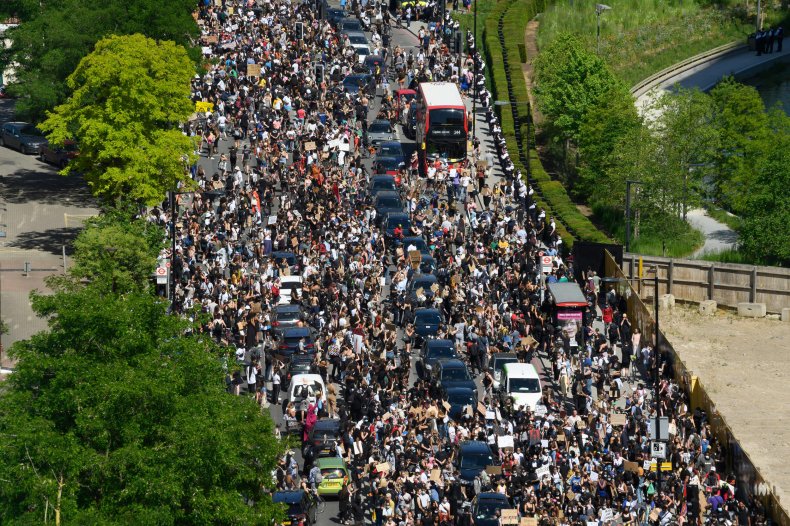 In London, thousands gathered in Hyde Park Tuesday to protest Floyd's death as well as racial inequality in the U.K. "There's poverty, you have 30 million unemployed in the United States of America, you have tens of millions of people with no food to eat in the United States of America and of all this and at the same time, they're killing us on the streets because of the color of our skin," one of the speakers said over a megaphone as previously reported by Newsweek.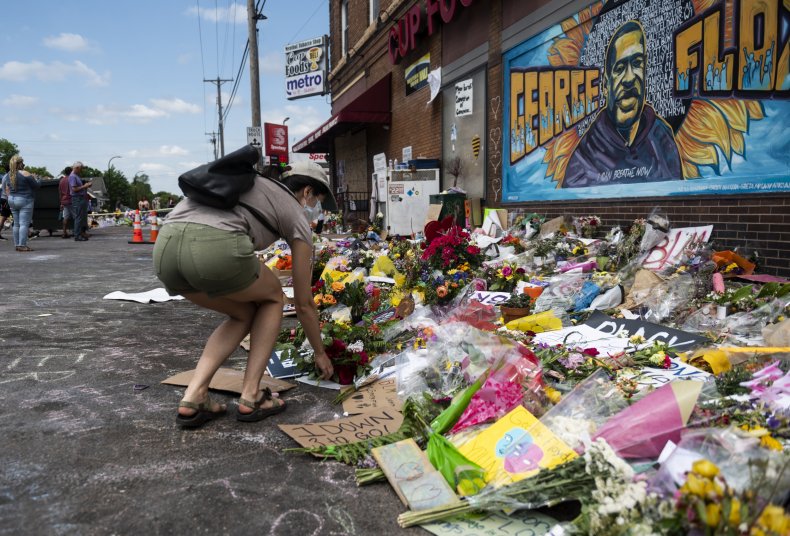 In Minneapolis, where Floyd lived and was killed, mourners and protesters have constructed a memorial at the site where he died. A mural has been painted on the wall outside of Cup Foods and flowers and signs are laid in his honor.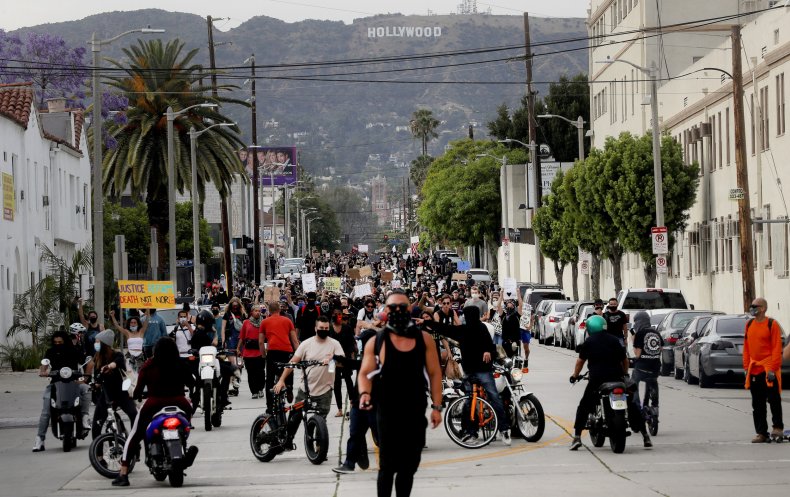 California Governor Gavin Newsom has deployed the National Guard to Los Angeles County to monitor the unrest in the area. Several districts in Beverly Hills have enacted one of the more restrictive curfews in the nation, asking residents to stay indoors starting at 1 p.m. until Thursday at 6 a.m. A citywide curfew begins at 4 p.m.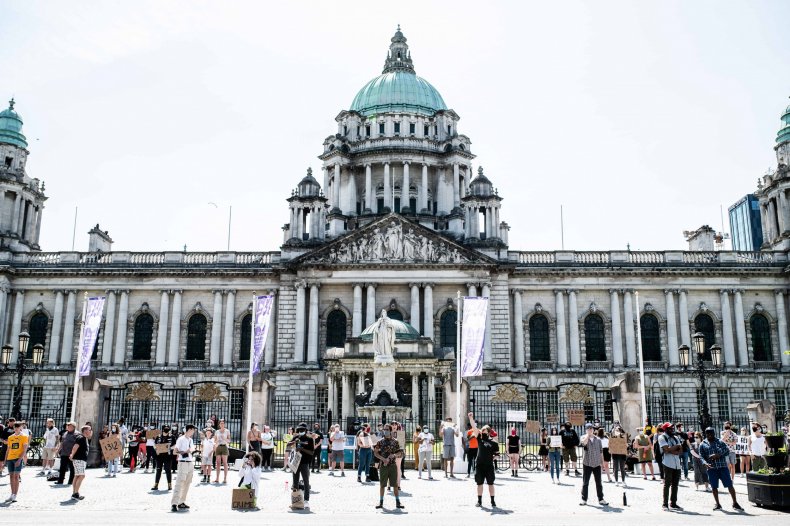 On June 1, people in Belfast, Northern Ireland, gathered outside of Belfast City Hall to show their support. Jolene Francis, who helped organize the rally, told the BBC that "There's a history of solidarity between us here in Belfast, and the black community in America, and we don't plan on having our voices silenced."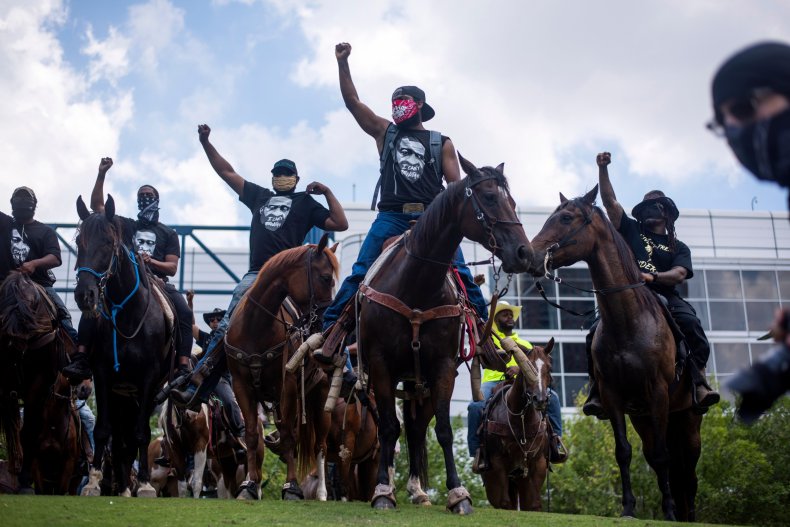 In Houston, where Floyd grew up, protesters showed their support on foot—as well as on horseback. Videos began circulating on social media of men on horseback and at least one was seen wearing a shirt that read "Black Cowboys Matter."