Boebert Suggests Link Between Judge Jackson, Child Porn Arrest in Maine
Republican Representative Lauren Boebert on Saturday suggested a link between the child porn arrest of former independent gubernatorial candidate Eliot Cutler of Maine and Judge Ketanji Brown Jackson.
"A well known Democrat megadonor in Maine was arrested on....You guessed it! Child pornography charges! The reason KJB was picked becomes more and more obvious as the days go on," the Colorado congresswoman tweeted, wrongly ordering Judge Jackson's full name.
Her comment came after Judge Jackson was criticized during her confirmation hearings last week that was held by the Senate Judiciary Committee in which she was asked questions about her record on child pornography cases and critical race theory in education, among other topics.
The connection that Boebert made between Cutler's arrest and the nomination of Judge Jackson for the Supreme Court remains unclear, however the Colorado congresswoman has previously targeted the judge over her views.
"The media isn't shocked or bothered by Kentaji [sic] Brown Jackson's disturbing and radical views because they are exactly the same views that they, themselves, hold," she tweeted Wednesday.
Cutler, who ran for the gubernatorial seat in Maine twice, was arrested Friday on charges related to child pornography, the Bangor Daily News reported. He was held on $50,000 bail at the Hancock County Jail in Ellsworth.
The 75-year-old former candidate faces four counts of possessing sexual material of a minor under 12 years old, according to Hancock County District Attorney Matthew Foster.
Cutler was released from jail Saturday morning, according to ABC's WMTW. His lawyer Walter McKee had hoped on Friday that his client would be out of jail during the weekend so that he wouldn't have to appear in court on Monday.
His arrest gained several reactions from individuals he has worked with, including Ted O'Meara, who managed his gubernatorial campaigns in 2010 and 2014.
"I am shocked and deeply saddened by these charges," O'Meara said, according to the Bangor Daily News. Meanwhile, Don Carpenter, the executive director of the nonprofit Lerner Foundation, in which Cutler had a role in, said that the foundation was "deeply disturbed" about the allegations.
Carpenter said that Cutler was never in direct contact with students who received grants from the foundation.
Judge Jackson faced heavy criticism from Republican senators last week, including GOP Texas Senator Ted Cruz, who questioned her about her sentences against child pornography felons, and cited claims that she was not strict when handling such cases. Senator Josh Hawley of Missouri also made a similar claim accusing Judge Jackson of having a pattern of leniency when ruling on such cases.
However, she defended her rulings by saying "nothing could be further from the truth" and noted that there are sentencing guidelines that limit judges' work on those types of cases.
In most child pornography cases, Judge Jackson ruled lighter sentences than federal guidelines recommended because the prosecution or representatives from the Justice Department had asked for that, according to an analysis by the Associated Press.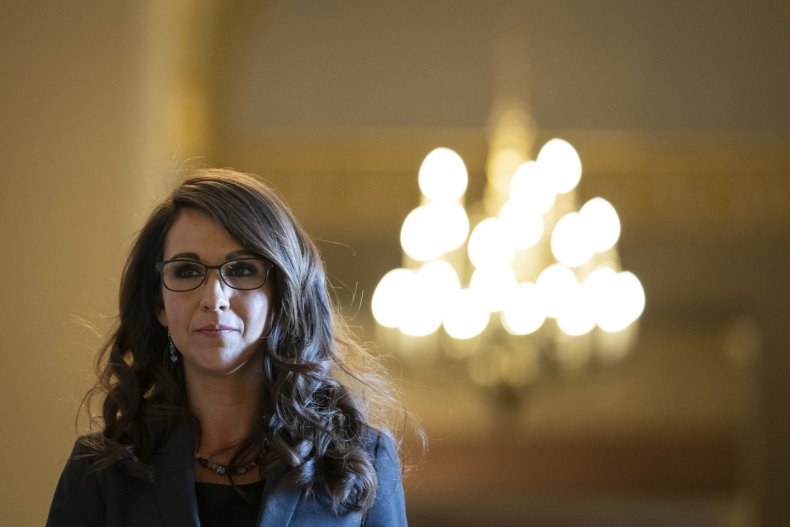 This week, some Republicans said that they will not back the Supreme Court nominee, including Nebraska Senator Ben Sasse and Mississippi Senator Roger Wicker, alleging that her judicial philosophy are extreme and that she is "soft on crime."
Newsweek contacted Ketanji Brown Jackson's office and Boebert's office for comments and will update the story once a response is received.