Boko Haram, Divided And Without Territory, Doubles Its Civilian Killings in Five Months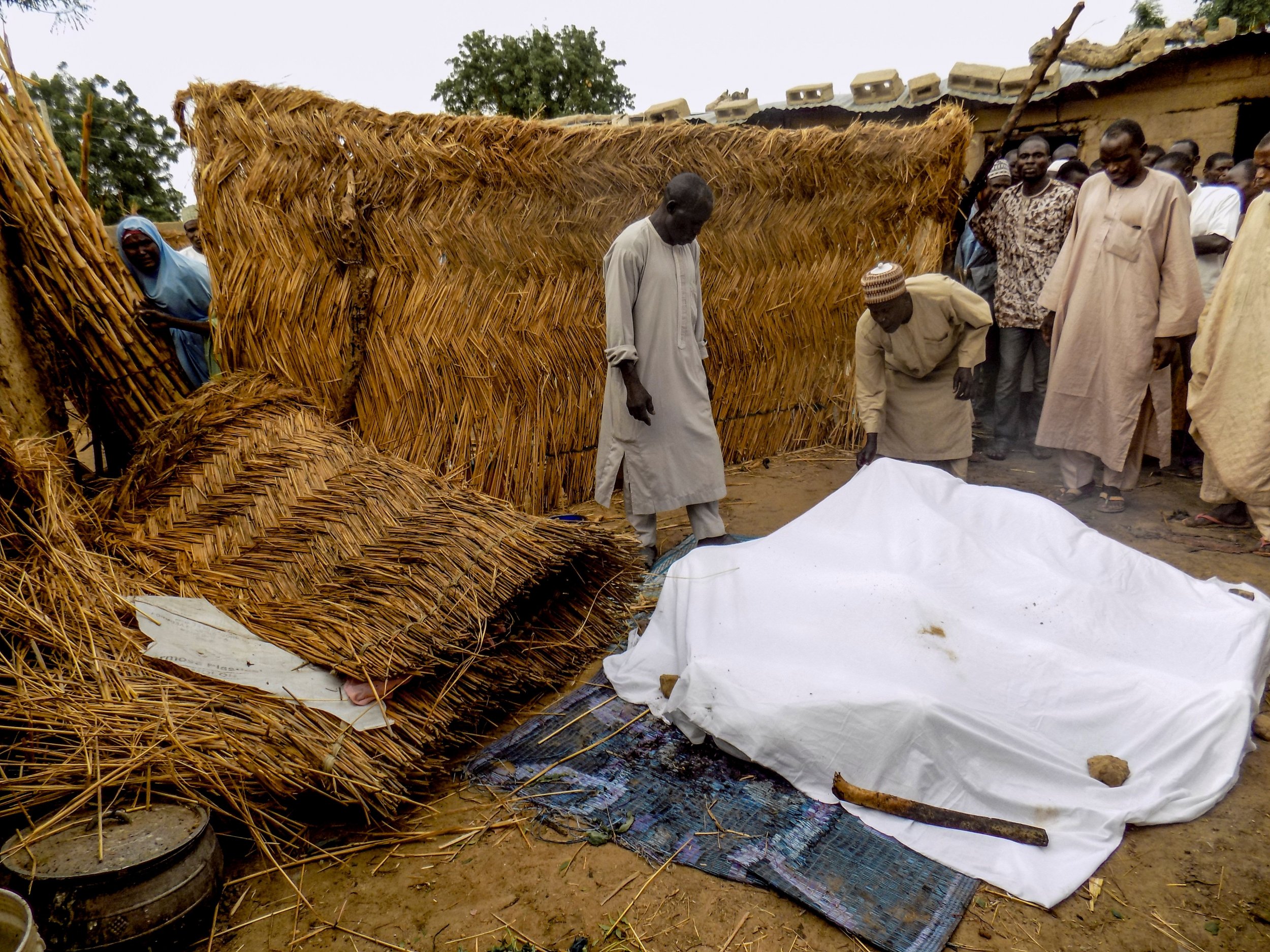 Boko Haram is supposed to be almost finished.
The Nigerian military has been battling the Islamist insurgents for years, with the help of neighbors. It recently purchased $593 million worth of helicopters and weapons from the United States to flush out the remaining extremists. President Muhammadu Buhari has again and again claimed that the militants are "technically" defeated or a redundant fighting force.
But the evidence is pointing in the opposite direction toward a possible resurgence of one of the world's most deadly militant groups, and civilians in Nigeria and Cameroon are paying the price.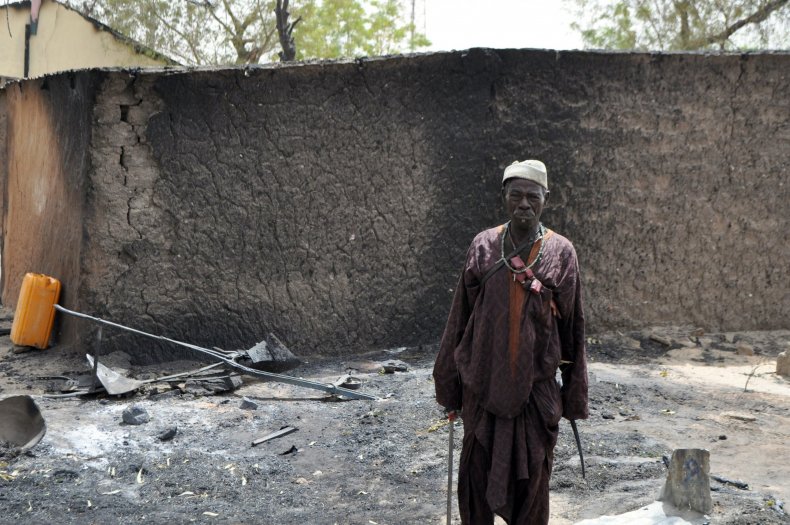 Boko Haram, now split into at least two or three factions, has killed at least 381 civilians in Nigeria and Cameroon since April, more than double the civilian death toll in the previous five months, according to new research by Amnesty International.
The group has increased its suicide bombings and raids on towns since early 2017. In Cameroon's Far North region, militants have carried out on average more than one suicide bombing per week, many of which have been perpetrated by young girls forced into blowing themselves up by the militants. (Boko Haram has deployed more female suicide bombers than any other militant group in history, according to a recent U.S. study.)
Read more: Nigeria has failed to meet its own deadline to capture Boko Haram's leader. What next?
In Nigeria, where Boko Haram fighters infamously abducted almost 300 girls from their school in Chibok in April 2014, there has been an uptick in kidnappings. The group has abducted at least 67 people since the start of 2017, and has also raided villages, stealing supplies and burning down homes.
"Boko Haram is once again committing war crimes on a huge scale, exemplified by the depravity of forcing young girls to carry explosives with the sole intention of killing as many people as they possibly can," said Alioune Tine, Amnesty International's director for West and Central Africa.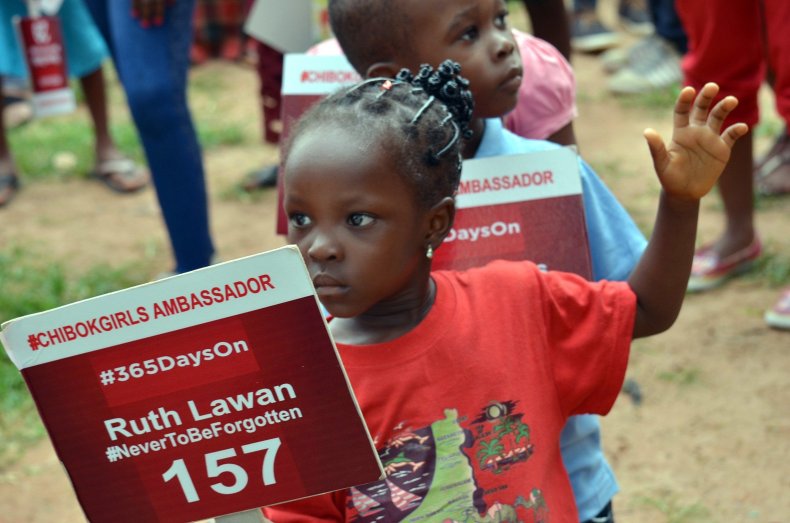 Boko Haram's increased brutality comes at a time when the group has been riven by internal divisions. The group split into two major factions in 2016 after Boko Haram's longtime leader, Abubakar Shekau, rejected the appointment of a new chief, Abu Musab al-Barnawi, by the Islamic State militant group (ISIS). Shekau has remained the major but elusive target of Nigeria's security forces, while Barnawi— assisted by Mamman Nur, a veteran jihadi reported to have links with other militant groups in Africa, including Al-Qaeda affiliates—has disavowed some of Shekau's more extreme tactics, such as targeting Muslim civilians in attacks on mosques.
Boko Haram has also been forced to operate from remote, rural regions, as the Nigerian military and a regional counter-insurgency force have reclaimed almost all of the territory it once held. Militants have been forced into the Sambisa Forest in Nigeria's northeastern Borno State, the fringes of Lake Chad along the border between Nigeria and Niger, and into Cameroon's Mandara Mountains.
And yet, Boko Haram retains its capacity to terrorize and kill civilians. In the largest attack recorded in 2017, militants ambushed an oil exploration team in Borno, killing 40 people and abducting three others. Boko Haram killed 100 civilians in August alone, according to Amnesty. (It is often not clear which faction of Boko Haram has perpetrated an attack.)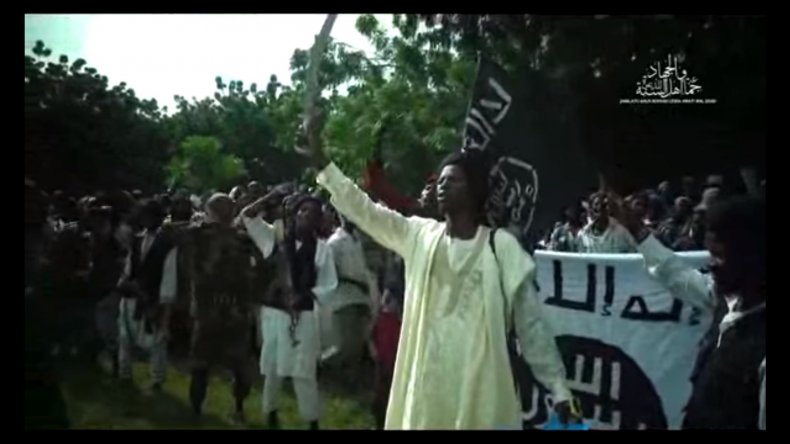 "Governments across the Lake Chad region must increase their efforts to protect hundreds of thousands of civilians at grave risk of being targeted by Boko Haram violence, abductions and abuses," said Amnesty's Tine, who also called on the international community to scale up humanitarian support to more than 7 million people across the region in need of food.
Despite the militants' apparent resurgence, the Nigerian military is continuing to pursue Boko Haram with vigor. The purchase of 12 A-29 Super Tucano light-attack aircraft from the United States—long held up because of the Obama administration's human rights concerns about Nigeria's armed forces—has been hailed by the Nigerian establishment as a key step toward defeating the militant group.
But some experts have cast doubt on whether the weapons will help flush out what is essentially a guerrilla group, rather than an organized military force. "It's not insufficient air power that has made Boko Haram such a persistent issue," Hilary Matfess, a Boko Haram researcher, told The Cipher Brief. Matthew Page, the State Department's former top expert on Nigeria, recently told Newsweek that the helicopters "would have been a great system to have in 2014" when Boko Haram moved openly across northern Nigeria in large columns, but that it was now unclear how they would help "find a guy in the shadows of an urban neighborhood, preparing a suicide bomber to go and attack a military convoy."