Boko Haram Factions 'Cannot Pay Fighters' Salaries:' U.N. Report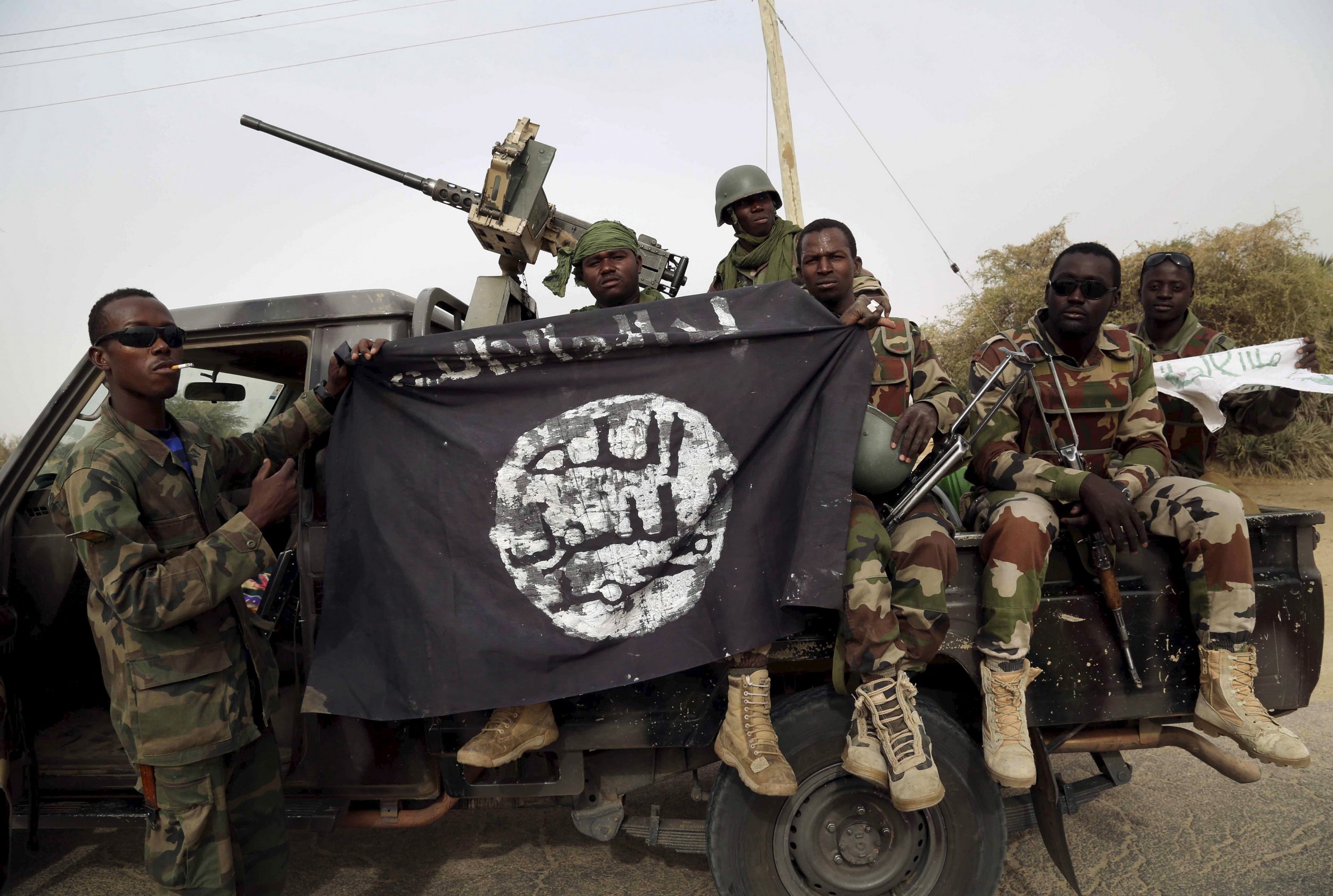 Both factions of the Nigerian militant group Boko Haram are running out of money and are unable to pay their fighters a monthly salary, according to a United Nations (U.N.) report.
A report to the U.N. Security Council issued Thursday stated that many of the attacks perpetrated by Boko Haram factions are in order to steal provisions, including food, and that the lack of funds has seen defections from within its ranks.
Boko Haram, whose name means "Western education is forbidden," took up arms against the Nigerian government in 2009. The group has killed thousands and displaced more than 2 million in the course of its armed insurgency, which is aimed at establishing an extremist Islamic caliphate in northern Nigeria.
The group's leader since 2009, Abubakar Shekau, pledged allegiance to the Islamic State militant group (ISIS) on behalf of Boko Haram in 2015. But in 2016, the group fractured after ISIS appointed a new leader, Abu Musab al-Barnawi, to take charge of Boko Haram. The appointment was rejected by Shekau, who now leads a separate faction to Barnawi.
Jeffrey Feltman, U.N. under-secretary-general for political affairs, told the Security Council in New York Tuesday that, despite its financial difficulties, Boko Haram still posed a "serious threat" to regional security in West Africa. Feltman's report covered the threat posed by ISIS and its affiliates in Europe, North Africa and West Africa.
A Nigerian military offensive has reclaimed much of the territory once held by Boko Haram and pinned the group back into the remote Sambisa forest in the northeastern Borno state. A regional joint task force has also conducted operations against the militants, who have spread into the Lake Chad basin and carried out attacks in Cameroon, Chad and Niger.
The group's sources of funding include donations, extortion and kidnappings, and Boko Haram still commands thousands of fighters, according to the report. A 2016 report by aid agency Mercy Corps found that Boko Haram offers potential recruits business loans, which they subsequently are unable to pay back and are then coerced into joining the militant group.
But despite the pressures both factions of Boko Haram are facing, they are still capable of carrying out deadly attacks. Barnawi's faction claimed to have killed more than 40 coalition troops in Borno state in September 2016, while Shekau purportedly released a video claiming responsibility for a double suicide bombing in January at a university in Maiduguri, the Borno state capital, that killed several people.