China Defends Plan to Keep President Xi Jinping in Power and Remove His Term Limits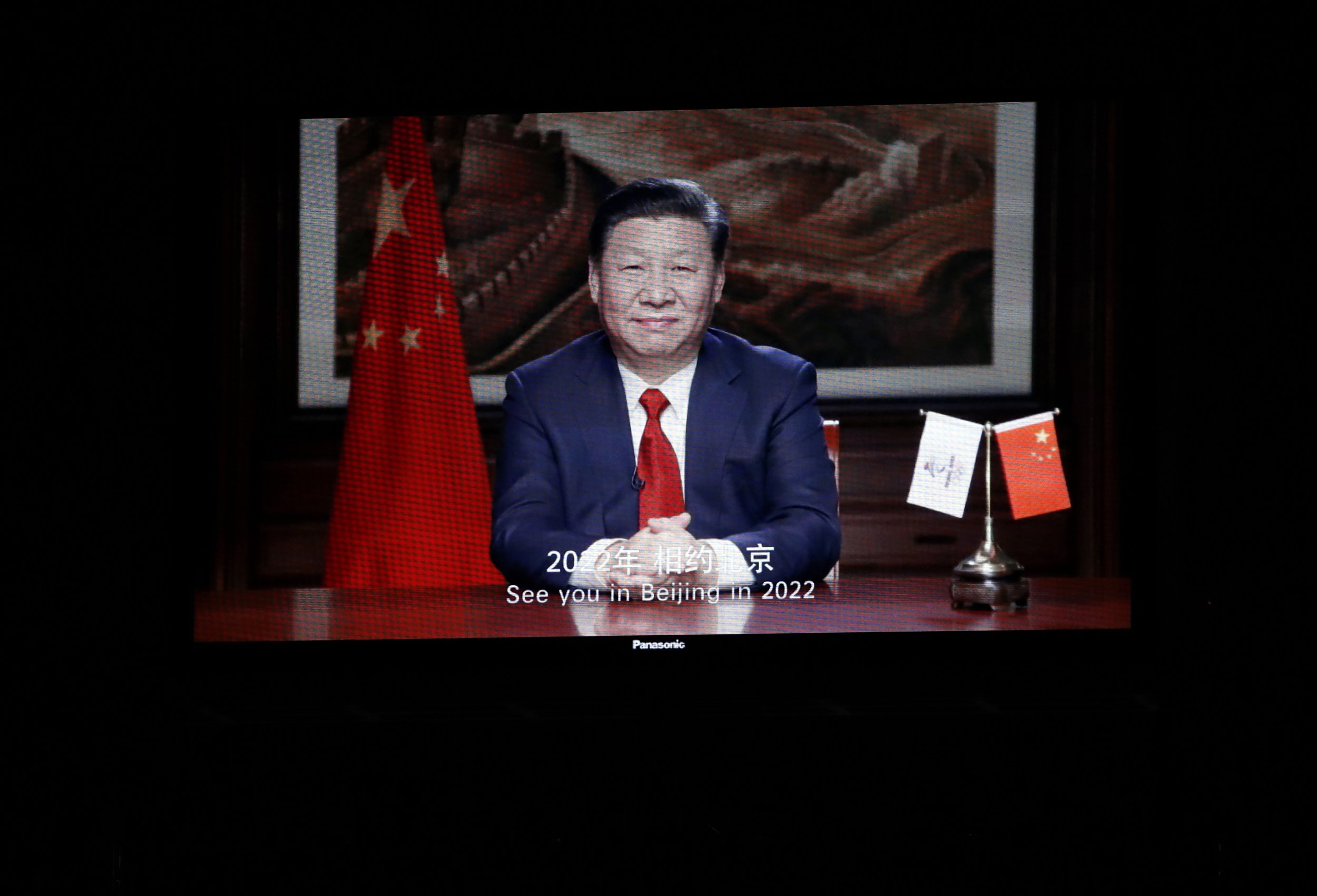 China has defended its recent removal of presidential term limits from a social media backlash, which has called into question the growing influence of President Xi Jinping on the country's government and political system as a whole.
The ruling Chinese Communist Party's Central Committee lobbied on Sunday to remove text stipulating that the Chinese president "shall serve no more than two consecutive terms" from the Chinese constitution, effectively allowing Xi to rule indefinitely. Xi has already consolidated his control over the military and endorsed sweeping anti-corruption measures that have won him support across Chinese society.
Related: China Shows Off Air Force In Direct Challenge to India Military Power in Asia
Though quite popular at home, Xi's expanding dominion over the world's most populous country—and one of its leading economic powers—has drawn some criticism from activists and social media users who have drawn comparisons to neighboring North Korea, according to Reuters. The Kim family has been strictly leading Pyongyang since leader Kim Il Sung founded the state in 1948 and is currently headed by his grandson, Kim Jong Un.
Other users compared Xi to a dictator, a term that was often used to describe China's own communist founder Mao Zedong. Like Mao, Xi has had his take on the country's official "socialism with Chinese characteristics" ideology immortalized by the state, a testament to his influence.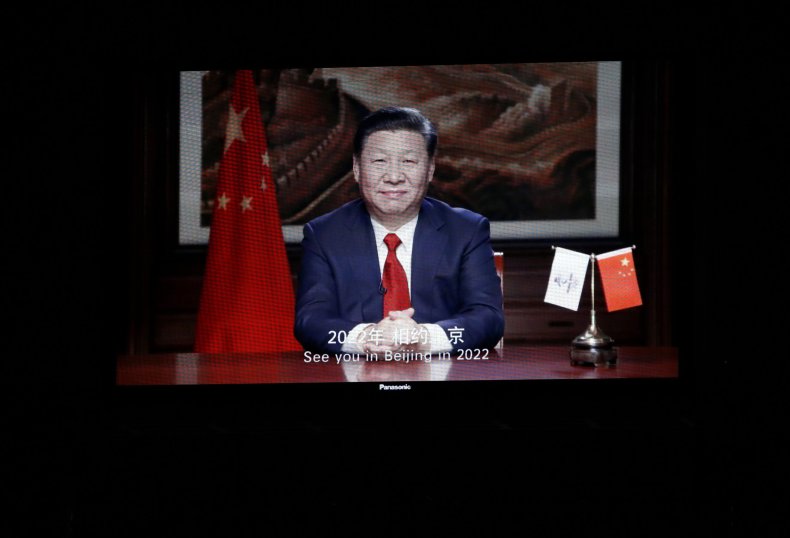 Countering such criticism, the Chinese Foreign Ministry offered a rare intervention during a regular press conference Monday. Ministry spokesman Lu Kang told reporters that China's constitution had been "continuously improved" since being adopted under Mao in 1954, The Hindustan Times reported.
"I hope everyone can acknowledge the voice of all the Chinese people," he added.
The Global Times, an official Chinese Communist Party newspaper, also offered its own commentary. After the party presented the proposal Sunday, its nationalist organ published an op-ed arguing that the "Constitutional amendment will improve CPC [Communist Party of China] leadership."
Like the foreign ministry, the publicationreferenced updates made to the original constitution, which has been revised five times, with the first and biggest overhaul being in 1982, during a time when Chinese President Deng Xiaoping sought to stabilize the country and modernize its economy. The latest amendment, made in 2004, recognized the possession of private property.
"With Xi Jinping at the core of the Central Committee, the CPC has become stronger. From anti-corruption campaign to comprehensively advancing the rule of law to profound economic restructuring, the CPC Central Committee with Xi at the core has sturdily opened a new era for a hopeful China," The Global Times wrote.
"The constitution amendment is the punch line of legislative framework of socialism with Chinese characteristics in the new era, and an essential constitutional insurance for China to advance. Out of rationality and faith, all Chinese people support the amendment and hope it can contribute to our well-being," it added.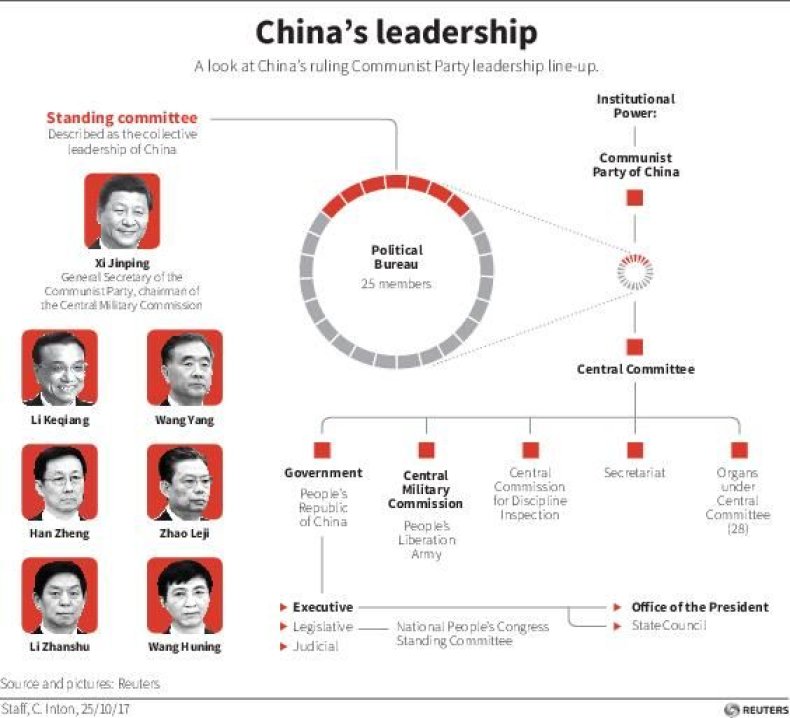 The Global Times also argued that "the change doesn't mean that the Chinese president will have a lifelong tenure" and warned against the effects of "misinformation and external forces' meddling" on public opinion in China.
In addition to his anti-graft campaign, Xi's legacy has already been cemented by two major initiatives with the potential to transform China's role in world affairs. He has enacted massive reforms to modernize the country's military and mapped out an ambitious project called "One Belt, One Road," which sought to revamp and expand China's traditional trade routes across the globe. He's also intended to improve his country's relationship with Russia.
President Donald Trump targeted both China and Russia in his "America First" National Security Strategy document released late last year, a move they have both criticized. The Republican leader said the two countries "challenge American power, influence and interests, attempting to erode American security and prosperity. They are determined to make economies less free and less fair, to grow their militaries, and to control information and data to repress their societies and expand their influence."