Christina Aguilera Calls Britney Spears' Conservatorship 'Unacceptable', Says 'Those in Control' Have No Decency
Popstar Christina Aguilera has called the conservatorship of Britney Spears "unacceptable." Aguilera added that "those in control" of it have no decency.
"These past few days I've been thinking about Britney and everything she is going through," Aguilera wrote in a tweet published Monday night.
"It is unacceptable that any woman, or human, wanting to be in control of their own destiny might not be allowed to live life as they wish," she concluded.
Aguilera is just one of many celebrities who have recently voiced support for Spears regarding Spears' conservatorship.
Spears testified in a June 23 court hearing that she had felt "unhappy" and "traumatized" living for the last 13 years under a court-appointed conservatorship controlled by her father, Jamie Spears.
In 2008, Spears' father successfully petitioned the Los Angeles County Superior Court to be granted an emergency "temporary conservatorship" over her estate and physical well-being. The conservatorship became permanent later the same year.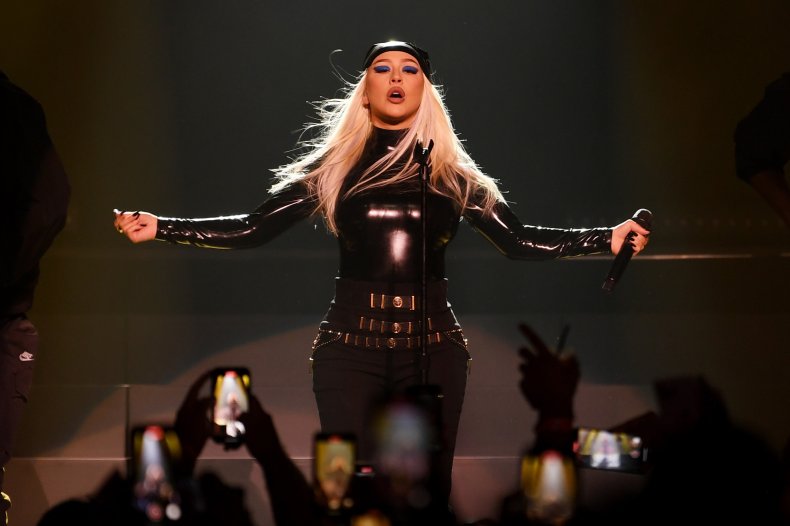 Jamie Spears petitioned the court after Britney Spears' repeated visits to drug rehab and two hospitalizations for psychiatric issues. The rehab and hospitalizations led to her ex-husband, Kevin Federline, gaining custody of their children.
In court proceedings, her father argued that the conservatorship must continue in order to protect her over $50 million fortune from manipulation and fraud.
During her court testimony, Spears said that she wanted to sue her family and see them imprisoned over their mismanagement of her conservatorship. She said she had been forced into rehab once for complaining during a rehearsal. She also claimed that her father controlled her friendships and forced her to use contraception despite her desire to have a child.
"They have me going to therapy three times a week and to a psychiatrist," she added. "I truly believe this conservatorship is abusive. I don't feel like I can live a full life."
In response, Jamie Spears' lawyers told the court, "He is sorry to see his daughter suffering and in so much pain. Mr. Spears loves his daughter very much."
Aguilera and Spears have never recorded a song together, though Aguilera expressed interest in the idea in 2018. The two women performed onstage together during the 2003 MTV Video Music Awards.
They performed Madonna's 1984 song "Like a Virgin." The two then performed Madonna's 2003 song "Hollywood" alongside the legendary singer. Madonna kissed both women onstage during the performance, exciting fans and social commenters.
The performance concluded with all three women dancing alongside hip-hop artist Missy Elliott while she performed her 2002 song "Work It"
Newsweek contacted Aguilera's representative for comment.