Clip of Camille Vasquez Calling Johnny Depp an 'Abuser' in Court Goes Viral
A jury in May ruled largely in favor of Johnny Depp during his blockbuster trial against Amber Heard, but the recent unsealing of court documents has prompted a backlash against the actor and his team on social media.
And now a clip of his lawyer referring to him as an "abuser" has gone viral - although a source close to Vasquez said she had meant to say "abuse victim".
Camille Vasquez emerged as a superstar throughout Depp's legal proceedings against his ex-wife and was an integral part of the legal team that got him awarded $10 million in compensatory damages, as well as $5 million in punitive damages.
Depp received a wave of support on social media during the trial, and his attorney Vasquez was widely praised for her performance in court, becoming a celebrity in her own right and the subject of dozens of viral moments.
She was also awarded a promotion following her success in the courtroom.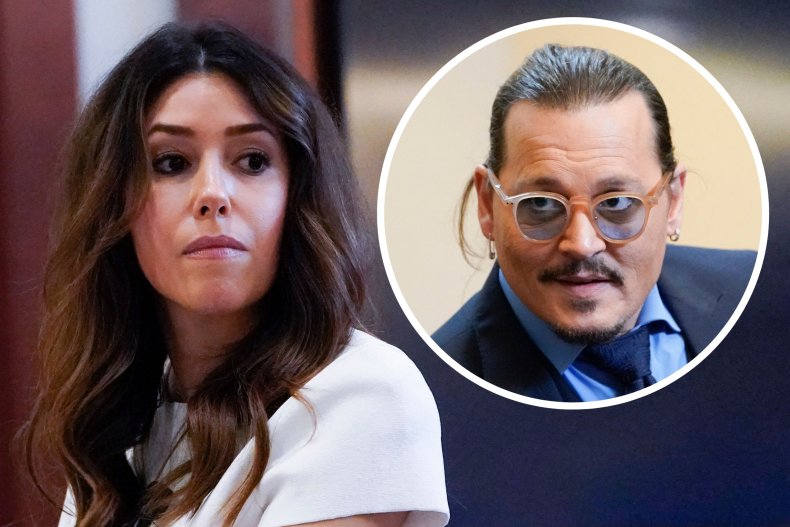 However, last week, the unsealing of 6,000 pages of court documents relating to the televised trial has led to a number of people changing their stance on supporting Depp.
Some allegations uncovered in the documents include claims that Depp attempted to use Heard's stint as a stripper against her in court, accusations of photo editing on Depp's part and claims that he suffers from erectile dysfunction that would lead to him becoming violent.
Legal experts have said that the new findings have mostly reflected poorly on Depp, and several celebrities appear to have withdrawn their likes from Depp's post-trial statement on Instagram.
Twitter user @cocainecross created a viral thread last week that laid out a number of facts that appeared damning to Depp and his legal team.
Now another thread by user @k4mil1aa has highlighted moments from the televised trial that appear condemnatory to the actor and his attorneys.
In one tweet, Vasquez delivers her closing arguments to the jury in court on May 27, 2022.
In her closing statement, the lawyer said: "Amber never thought she would have to face her abuser."
It appears that Vasquez mistakenly used the word abuser when referring to Depp. A clip posted this week with the caption "Johnny's girlboss lawyer has a Freudian slip and calls him an abuser" clocked up almost 300,000 views on Twitter.
A source close to Vasquez confirmed to Newsweek that this was not what she meant to say. Instead, she meant "abuse victim," the source said.
Other viral moments shared in the thread include a clip of Depp smirking while making a gun motion with his hand, and Depp falling asleep in the courtroom.
Following the unsealing of the pre-trial documents, this week saw Depp starring in his first post-trial commercial for Dior fragrance brand Sauvage.
Update 8/10/22,12:09 p.m. ET: This story was updated to include a clarification from a source close to attorney Camille Vasquez.