CNN to Hold Iowa Democratic Presidential Town Hall a Week Before Caucuses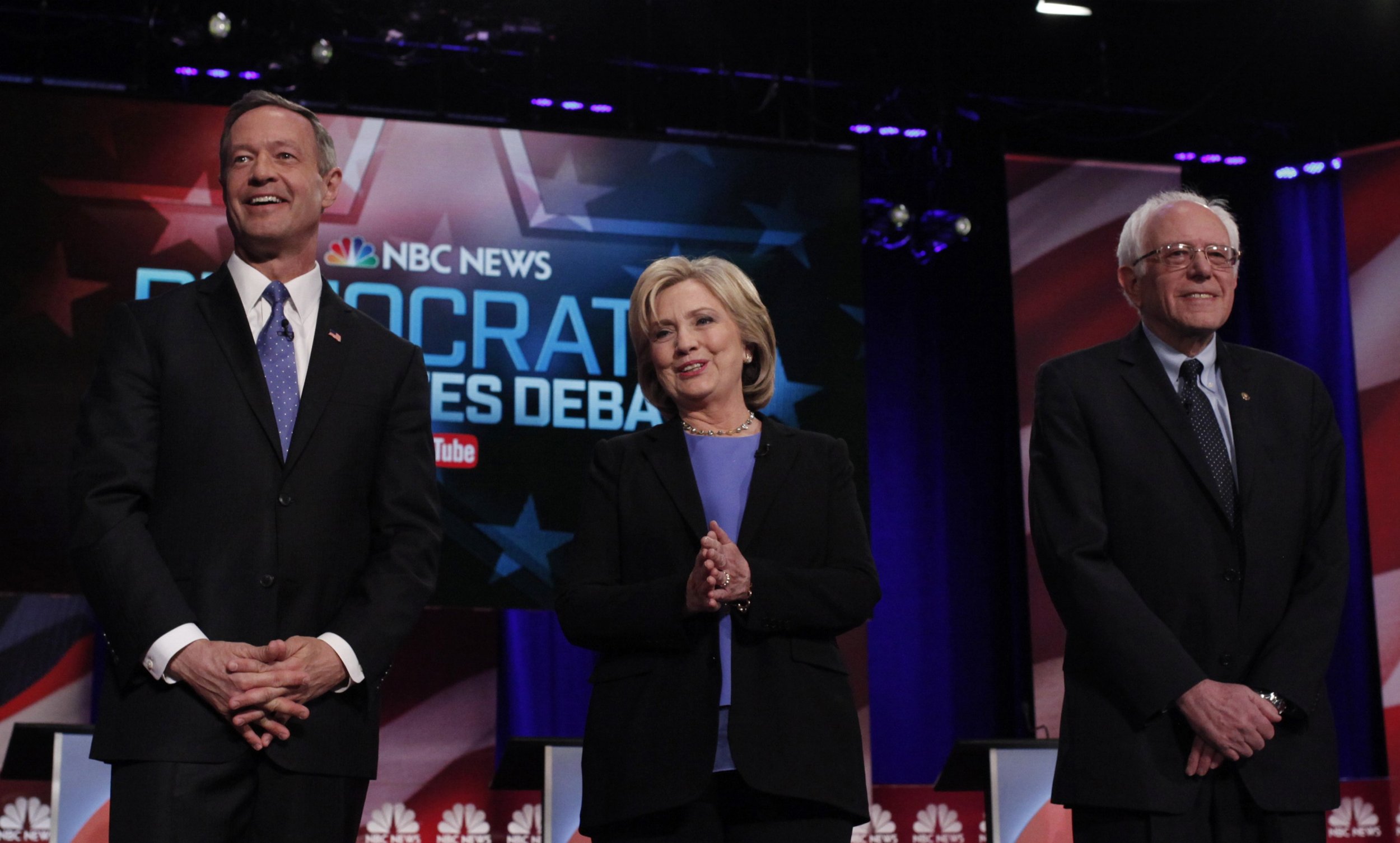 The three Democratic presidential candidates will have a chance to appear before Iowa voters at a CNN town hall in Des Moines on January 25, a week before the state's first in the nation caucuses on February 1.
Former Secretary of State Hillary Clinton, Vermont Senator Bernie Sanders and former Maryland Governor Martin O'Malley will answer questions from Iowa Democrats at the prime-time event. Unlike a debate, the contenders will take the stage one at a time, and the Democratic National Committee is not a sponsor.
The Iowa Democratic Party and Drake University will co-host the town hall, set to air from 9 to 11 p.m. ET, and CNN anchor Chris Cuomo will moderate. On Sunday, the candidates faced off in their last debate before the first two nominating events of the election cycle.
The town hall is "an incredible opportunity for Iowans to see our candidates detail their plans to move our country forward and their vision for Iowa and the nation," Iowa Democratic Party Chair Andy McGuire said in a statement Wednesday.
The town hall comes as the Democratic race tightens. Some polls show Clinton and Sanders neck and neck in Iowa. Meanwhile, the most recent poll out of New Hampshire revealed on Tuesday that Sanders is beating Clinton by 27 points there, which is his largest lead over the front-runner since both candidates announced their presidential bids last year. The Granite State's crucial primary will take place eight days after the Iowa caucuses. But Clinton is viewed more favorably by Democrats in South Carolina, another early-nominating state.
The next GOP debate, and the last one before the Iowa and New Hampshire contests, is set for January 28.