'No Collusion'? Here Are All the Trump Associates and Family Members Who Had Contact With Russians During the 2016 Campaign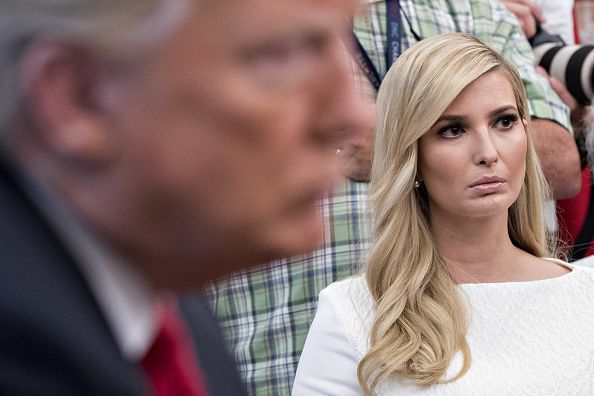 As special counsel Robert Mueller's investigation into the Trump campaign's alleged collusion with Russia gains momentum, increased scrutiny is being aimed at all the Trump associates who had contact with Russians during the 2016 campaign.
Mueller's team has spent more than 18 months looking into Russian interference in the 2016 election and whether members of the campaign worked with Russia to influence the outcome of the presidential race. So far, at least 33 people have been indicted or pleaded guilty, including five former Trump advisers.
In total, at least 16 different Trump associates had contact with Russians during the Trump campaign for presidency or during the transition into the White House. Here's what we know so far:
George Papadopoulos
The Trump campaign's former foreign policy adviser pleaded guilty in 2017 to making false statements to the FBI and was sentenced to 14 days in prison. George Papadopoulos first caught the attention of U.S. law enforcement during a trip to London, during which he drunkenly bragged to an Australian diplomat that Russians who promised "dirt" on Hillary Clinton had contacted him. Papadopoulos allegedly believed the contacts would make him more valuable to the Trump campaign. Officials in Australia immediately contacted the FBI about the allegations, according to reports.
One of the Russians who allegedly contacted Papadopoulos was a young woman named Olga Vinogradova, who was believed to be Russian President Vladimir Putin's niece. Vinogradova ultimately turned out not to be Putin's relative, but she allegedly has ties to the Russian government.
Paul Manafort
President Trump's former campaign chairman was found guilty in August on eight counts of financial crimes, including laundering millions of dollars that he made while working as an unregistered foreign agent for Ukraine.
During the 2016 campaign, Paul Manafort was in constant touch with a Russian named Konstantin Kilimnik, a longtime aide whom Manafort allegedly nicknamed his "Russian brain." Kilimnik is a Russian army veteran accused of having ties to Russian intelligence agencies.
Manafort reportedly asked Kilimnik to offer the Russian aluminum magnate Oleg Deripaska private briefings on the Trump campaign in exchange for debt relief. Mueller's team later indicted Kilimnik for witness tampering in Manafort's case.
Manafort later violated his plea agreement by repeatedly lying to investigators, the special counsel alleged in court documents filed in late November.
Rick Gates
The consultant and lobbyist was a longtime associate of Manafort's who worked as a senior adviser on the Trump campaign. Rick Gates also later had a role in the inauguration. He pleaded guilty to false statements and conspiracy charges last year.
In September and October 2016, Gates was allegedly in contact with Kilimnik. For years, Gates's career was deeply entwined with Manafort's. He has also been accused of helping Manafort set up shell companies to receive payments from foreigners.
Michael Flynn
Trump's former national security adviser Michael Flynn is another associate who had frequent contact with Russians during the campaign. He pleaded guilty in December 2017 to making false statements to the FBI about contact he made with the former Russian Ambassador Sergey Kislyak.
Flynn has admitted to calling the Russian ambassador after the Obama administration had imposed sanctions on Moscow and asking the Russians not to escalate the situation. His former deputy, the former Fox News personality K.T. McFarland, knew about the conversation, according to leaked emails. It is unclear who, if anyone, instructed Flynn to make the call. Mueller's team is allegedly looking into whether Trump or his son-in-law made the request personally.
Flynn has longstanding ties to Russia and appeared at a Russia Today conference in Moscow in 2015, where he sat next to Russian President Vladimir Putin.
Michael Cohen
Trump's former longtime lawyer and fixer has admitted to lying to Congress about his conversations with Russian government spokesman Dimitry Peskov about the possibility of pursuing a Trump Tower in Moscow during the 2016 campaign. On Friday, prosecutors in New York recommended that Michael Cohen face jail time for his crimes.
Court documents filed on Friday said that Cohen spoke with a Russian national who claimed to be a "trusted person" in the Russian Federation and offered the campaign "political synergy" and "synergy on a government level."
Donald Trump Jr.
In June 2016, President Trump's son, Donald Trump Jr., attended a meeting in the Trump Tower with Russian lawyer Natalia Veselnitskaya, who is a longtime associate of Russia's chief prosecutor. The meeting was accepted by Trump Jr. with the promise of "dirt" on Hillary Clinton, although attendees at the meeting said it was overall a disappointment. Billionaire Moscow developer Aras Agalarov, his pop star son Emin and British publicist Rob Goldstone allegedly organized the meeting, which was attended by Trump Jr., Manafort and the president's son-in-law Jared Kushner, among others.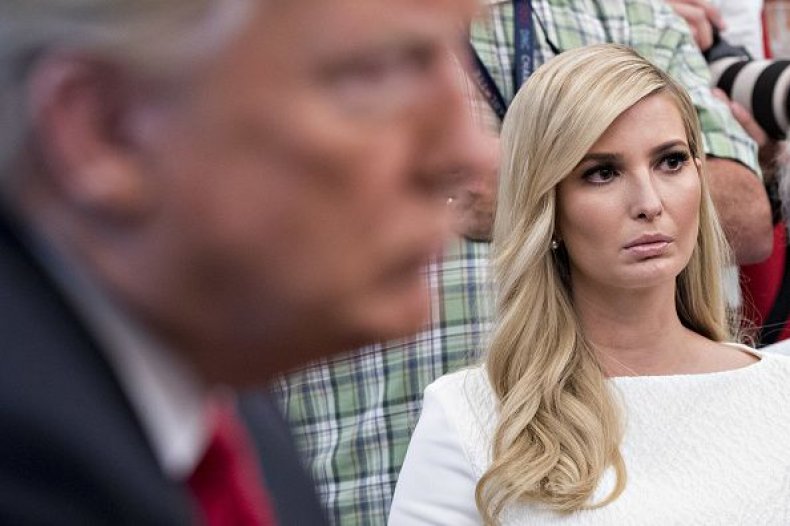 Ivanka Trump
The president's eldest daughter, Ivanka Trump, was allegedly contacted by the wife of a Russian Olympic weightlifter, who claimed to have connections to the Russian government that could help her father open a Trump Tower in Moscow, a project he had been pursuing since the 1980s. Ivanka Trump allegedly forwarded the information to Michael Cohen.
Some analysts also claim that people involved in the June 2016 Trump Tower meeting approached Ivanka Trump.
"Natalia Veseltnitskaya, who had flown in from Russia to attend the meeting, claimed that she ran into Ivanka Trump by the elevators shortly after the meeting," Olga Lautman, an investigative reporter who spent three years tracking ties between the Russian mafia and the U.S. president's associates, told Newsweek.
Jared Kushner
Ivanka Trump's husband and senior White House adviser Jared Kushner attended the Trump Tower meeting with Veselnitskaya in June 2016. He was also accused of trying to arrange a "back channel" through which the Trump campaign could communicate directly with the Kremlin without the knowledge of U.S. intelligence agencies. Kushner claimed that he had discussed the idea with then–Russian ambassador Kislyak in order to talk privately about the ongoing war in Syria.
Some also claim that Kushner met with a Russian banker with Russia's Federal Security Services (FSB) at Kislyak's request.
"During the transition, Jared Kushner attended a meeting with Sergey Gorkov, head of VEB Bank [Vnesheconombank] who graduated from an FSB academy, that was arranged by then Russian Ambassador Kislyak," Lautman told Newsweek. "In 2013, VEB bank, a Russian state-run bank, was involved in running a spy ring in New York City in which former Trump adviser Carter Page was caught up. It also financed a Trump Tower project in Toronto."
Avi Berkowitz
Kushner's longtime friend allegedly met with Kislyak on Kushner's behalf. Avi Berkowitz joined the Trump campaign in 2016 and has worked as an aid for Kushner ever since. Kislyak reportedly arranged the meetings between VEB's Gorkov and Kushner through Berkowitz.
Felix Sater
During the campaign, Trump's Russian-born business associate Felix Sater was in frequent contact with Russian officials as part of his efforts to launch a Trump Tower Moscow. Trump has claimed that he barely knows Sater, but the two men have worked together in New York real estate for decades. Trump has also admitted to pursuing the Moscow project during the campaign.
Jeff Sessions
Former Attorney General Jeff Sessions was among the Trump associates to have contact with Kislyak, the former Russian ambassador, during the campaign. He recused himself from overseeing the Russian investigation because of his role as a surrogate in the Trump campaign and the fact that he failed to mention his contact with Kislyak during his confirmation hearing.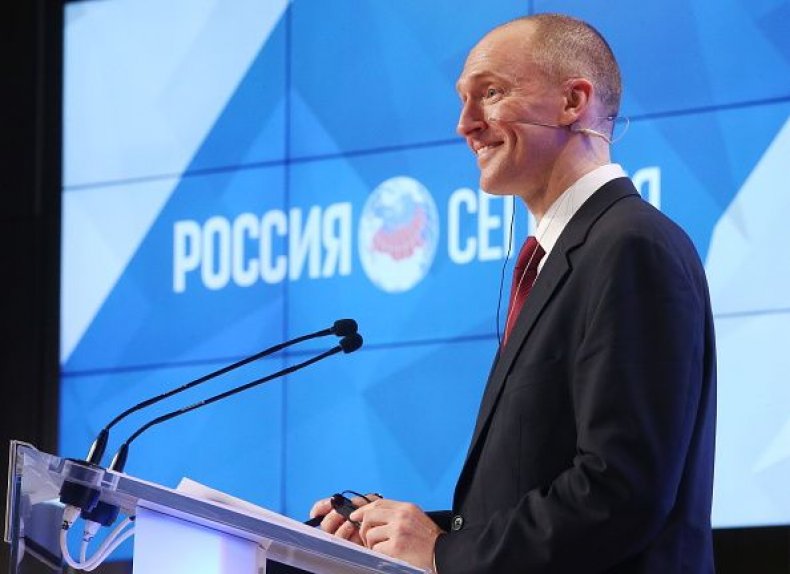 Carter Page
Just one month before the 2016 presidential election took place, the FBI submitted a surveillance application that alleged that Trump's campaign adviser Carter Page had been "collaborating and conspiring with the Russian government."
Page traveled to Moscow during the campaign to give a speech at a Russian University and was allegedly greeted by Deputy Prime Minister Arkady Dvorkovich. During the same trip, he met with representatives of the Russian state-owned gas company Rosneft. He has yet to be charged with any crime, but U.S. officials have long claimed that Page was a target of Russian intelligence agents.
Roger Stone
Trump's longtime adviser and Republican operative Roger Stone has admitted to being contacted by a Russian national who offered him $2 million in exchange for compromising material on Clinton, Trump's opponent in the presidential race. The meeting was allegedly arranged by Trump's former aide Michael Caputo.
Stone is also suspected to have ties to the transparency organization WikiLeaks and its founder Julian Assange, which published emails from the Democratic National Committee and Hillary Clinton's campaign stolen by hackers linked to the Russian government.
Michael Caputo
A protégé of Roger Stone, longtime Republican strategist Michael Caputo has said his ties to Russia were innocuous. He worked in the country in the 1990s and has a deep appreciation for its arts and culture. Nevertheless, the Senate Intelligence Committee and Mueller's team have questioned him about the meeting he helped arrange between Stone and a Russian national, and because of his deep ties to Russian oligarchs.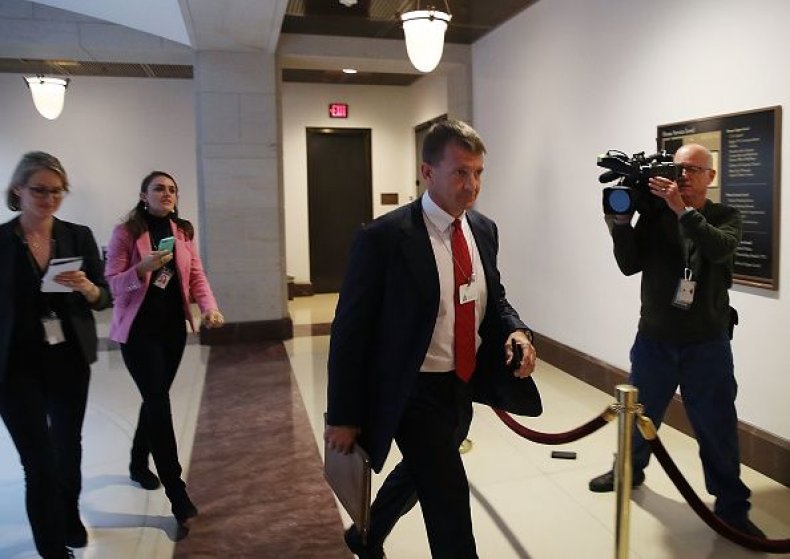 Erik Prince
The founder of the private military company BlackWater, Erik Prince, met with Russian businessman Kirill Dmitriev, who is the CEO of a sanctioned investment fund, during a secret meeting in the Seychelles in 2017. Prince is a close ally of President Trump and Dmitriev is a close ally of Putin. Mueller's team and the Senate Intelligence Committee are both digging into what was discussed at the meeting.
J.D. Gordon
Trump adviser and Republican strategist J.D. Gordon has been accused of socializing with Maria Butina, an accused Russian spy who is currently in jail in the U.S. and is expected to plead guilty sometime this week. Butina was also romantically involved with a man named Paul Erickson, a longtime Republican operative who claimed he was an adviser to the Trump transition team.