As Putin Struggles in Ukraine, Conflict in Former USSR States Explodes
While Russian President Vladimir Putin's army loses ground, troops and equipment in the Ukraine war, four other former members of the Soviet Union are locked in conflicts of their own, which could eventually lead to issues for Putin and Russia.
Azerbaijan and Armenia, two former Soviet nations, began fighting at their shared border on Tuesday and both sides say the other is to blame for the fighting. Meanwhile, Kyrgyzstan accused Tajikistan on Friday of new shelling after the two ex-Soviet states reached a ceasefire deal in another dispute, Reuters reported.
The breakout of conflict among the ex-USSR members could be a new headache for Putin as he continues to fight a war in Ukraine that has dealt several tough blows to Russia in recent days.
With Ukrainian counteroffensives taking place in the southern Kherson region and eastern Kharkiv region, General Valeriy Zaluzhnyi, the commander of Ukraine's military, said Sunday that his forces had regained 3,000 square kilometers of territory from Russia since the start of September.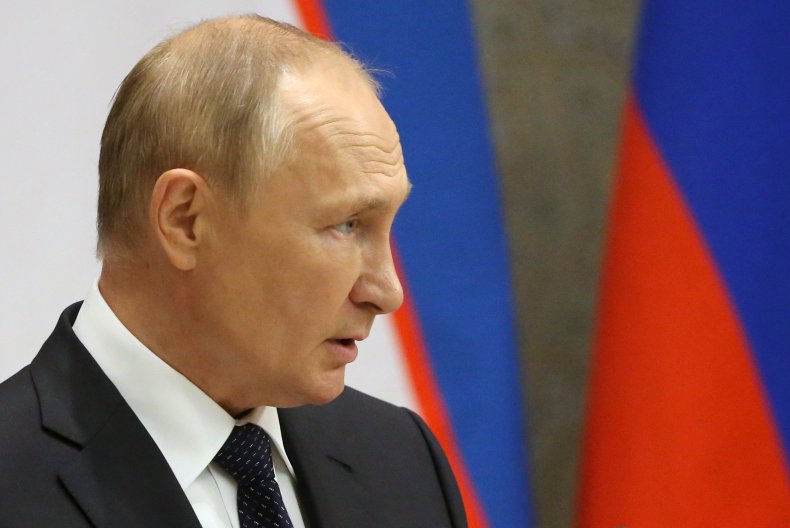 Ukraine's forces captured 388 pieces of Russian equipment between September 7 and 11 alone, according to the Open-source tracker Oryx. Additionally, the Ukrainian government has estimated that Russia has lost more than 54,000 of its personnel since the start of the war on February 24, though this has not been confirmed by Russia.
While Russia faces these reported losses in Ukraine, it is also likely contending with a scaled-down Russian presence in the Soviet states where conflict has recently exploded.
The Institute for the Study of War (ISW) said in its September 15 campaign assessment that the Kremlin "has almost certainly drained a large proportion of the forces originally stationed in Russian bases in former Soviet states since Russia's full-scale invasion of Ukraine began in February, likely weakening Russian influence in those states."
It mentioned a Radio Free Europe/ Radio Liberty investigation published this week which, citing local sources, reported that hundreds of troops from a Russian air base in Kyrgyzstan's town of Kant had been deployed to fight in the Ukraine war in recent months.
The ISW assessment also noted another Radio Free Europe/ Radio Liberty report this week that about 1,500 Russian personnel had been redeployed to Ukraine from a Russian base in Tajikistan, while an additional 600 were expected to be redeployed from other facilities in the future.
And in mid-March, the General Staff of the Armed Forces of Ukraine wrote in a Facebook update that Russia was planning to transfer some units from another Russian base in Armenia to Ukraine.
After a spurt of fighting between Azerbaijan and Armenia saw more than 200 troops killed on both sides, a ceasefire that took effect late Wednesday appears to have held, the Associated Press reported.
But if fighting between Azerbaijan and Armenia resumes, as well as the alleged continued shelling by Tajikistan against Kyrgyzstan following their own ceasefire, Putin could be put in an awkward position since Russia, Armenia, Kyrgyzstan and Tajikistan are all members of the NATO-style Collective Security Treaty Organization (CSTO).
Under Article 4 of the Collective Security Treaty Organization (CSTO), "aggression against CSTO member states is considered by other participants as aggression against everyone," according to GlobalSecurity.org.
Putin, who is reportedly facing manpower shortages and morale issues among the troops he does have in place in Ukraine, may not be in a position to contribute soldiers or attention to continued disputes among the former USSR members.
Newsweek has reached out to Russia's Foreign Ministry for comment.