County Court Bans Minneapolis Police From Using Chokeholds
On Monday, the Hennepin County Court in Minnesota ordered the Minneapolis Police Department requiring police to ban the use of all chokeholds and neck restraints, and police chiefs or deputy chiefs to approve the use of crowd-control weapons during protests.
The court order for these and other police changes was filed by the Minnesota Department of Human Rights. The department filed the order following the now-infamous video of former Minneapolis police officer Derek Chauvin kneeling on the neck of 46-year-old George Floyd for nearly nine minutes.
Chauvin's use of the neck restraint maneuver contributed to Floyd's death in police custody, sparking worldwide protests against anti-black police brutality.
The court order signed on Monday also requires police officers of any sort to verbally or physically intervene and subsequently report fellow officers for unauthorized use of force.
The police chief will also have to make "timely and transparent discipline decisions" for any officers who use excessive force and allow civilian analysts and investigators to proactively audit any body cam footage as well as file complaints as a result.
"Today's court order will create immediate change for communities of color and Indigenous communities who have suffered generational pain and trauma as a result of systemic and institutional racism and long-standing problems in policing," said Rebecca Lucero, Commissioner of the Minnesota Department of Human Rights.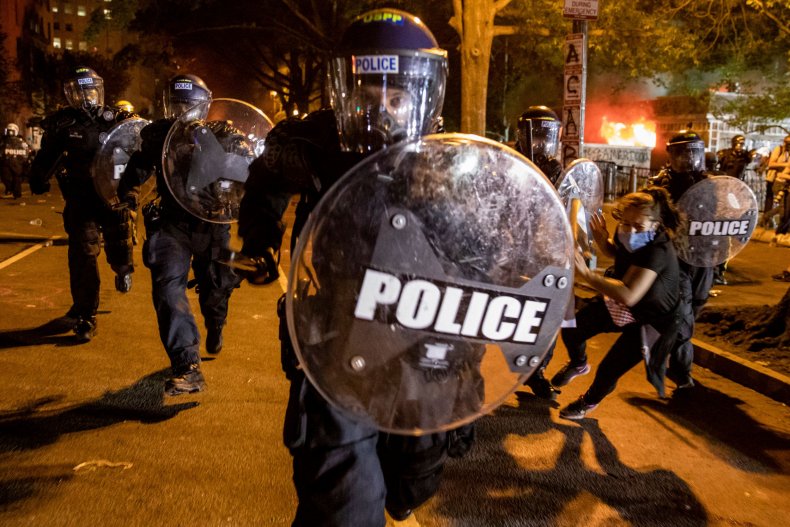 The court order follows a Minneapolis city council vote to disband its police department and strengthen community-led safety initiatives instead.
Minneapolis City Council President Lisa Bender said the move hoped to "end our city's toxic relationship with the Minneapolis Police Department, to end policing as we know it, and to re-create systems of public safety that actually keep us safe."
Nine out of 13 councilors voted in favor of the plans, but Minneapolis Mayor Jacob Frey opposed the plan, stating that he'd rather reform the department than disband it completely.
While details of the planned police disbanding haven't yet been released, city council members said they planned to re-allocate police funding to mental health counselors and drug-addiction experts who would intervene in cases involving citizens in distress. The eventual goal will be to move to a smaller police force that only intervenes in the most severe threats of violence rather than in everyday mental health issues, domestic disputes and school disciplinary issues.
The city of Camden, New Jersey, disbanded its police department in 2013 and saw both an improvement in police-community relations and a dramatic drop in violent crime. At the time, the city's remaining officers underwent de-escalation training and also received mandatory body cameras.