'Dancing With the Stars' Fans Predict 'Unfair' Way Charli D'Amelio Will Win
Dancing With the Stars (DWTS) fans have predicted that Charli D'Amelio will win Season 31 of the ballroom competition, but some have claimed that this would be "unfair."
TikTok star D'Amelio is competing on the 2022 edition of the ABC show, as is her mother Heidi, and has been partnered with returning professional dancer Mark Ballas.
During Dancing With the Star's premiere on September 19, Charli proved herself to be a front runner after impressing with her debut routine, bagging the highest score of the night.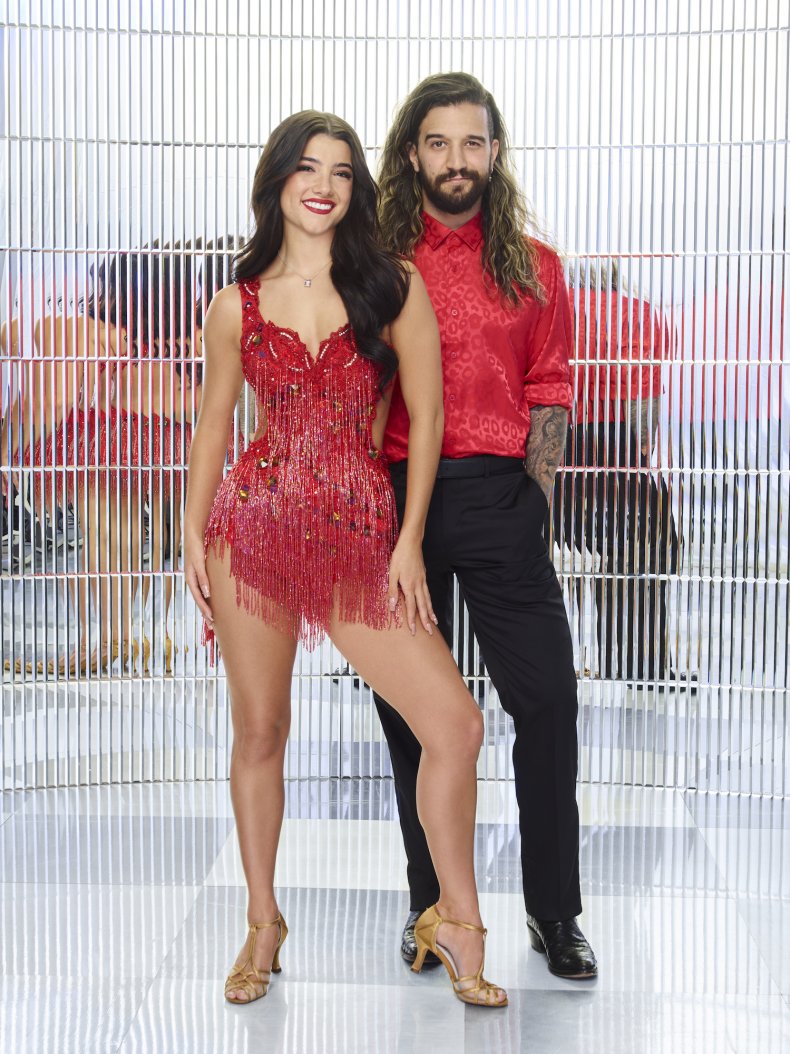 The stars were praised by judges Len Goodman, Carrie Ann Inaba, Bruno Tonioli and Derek Hough for their cha-cha, which they danced to "Savage" by Megan Thee Stallion.
No doubt the dancing pair will be keen to replicate their success during Week 2, which will be a tribute evening to Elvis Presley. The duo have been confirmed to dance the quickstep to the song "Bossa Nova Baby."
Ahead of their Elvis-themed performance, fans have taken to social media to predict that D'Amelio and Ballas will win the whole season.
Some, however, have said that the 18 year old has an unfair advantage because of her background in dancing.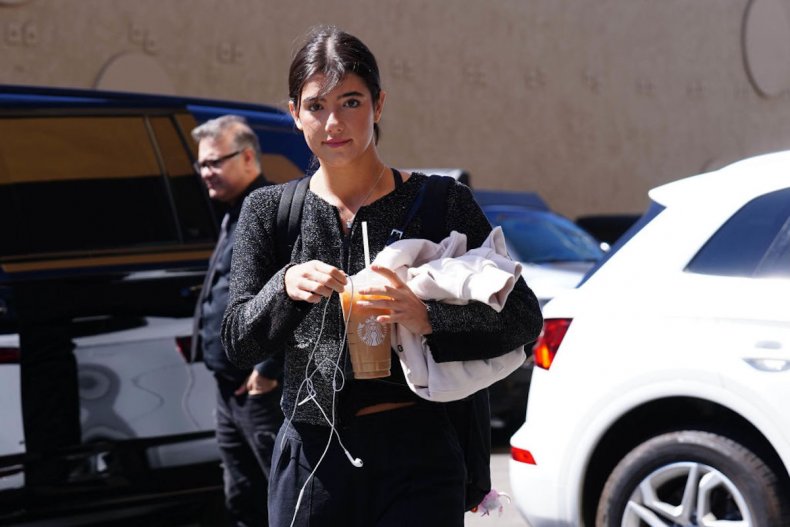 Taking to Twitter, one fan wrote: "Okay I don't follow the show so don't come for me if this is an incorrect take: but does anyone else think it's unfair for Charli D'Amelio to be on DWTS? Like I thought it was for celebrities who suck at dancing trying their best? And she was a competitive dancer #DWTS."
Another posted: "Don't get me wrong Charli did a great job last night but once again she's a professionally trained dancer so she has an unfair advantage #DWTS31 #DWTS @officialdwts."
Other Dancing With the Stars viewers predicted that D'Amelio's fan base, which includes 147 million TikTok followers, will ensure she is this season's champion.
One wrote: "Charli d'amelio is probably winning the mirrorball. [DWTS] has lost a lot of it's viewers so the one who wins nowadays is usually the star who has a huge fanbase and gets the votes. that will be charli. #DWTS #charlidamelio."
Another said: "My main issue is that she has the unfair advantage of having over 100 million followers vote for her without even having to watch the show."
Whoever does ultimately win this season of Dancing With the Stars will be taking the Mirrorball Trophy from the 2021 champions, basketball player Iman Shumpert and his partner Daniella Karagach.
Tyra Banks is back to present the show and the America's Next Top Model star is joined by her new co-host Alfonso Ribeiro.
The Fresh Prince of Bel Air actor won the show himself in 2014 with Witney Carson and will no doubt have lots of advice to give to this year's contestants.
Dancing With the Stars airs Mondays at 8 p.m. ET on Disney +. The episodes will be available to stream after their original airing.