David Bowie Gets His First U.S. No. 1 With 'Blackstar'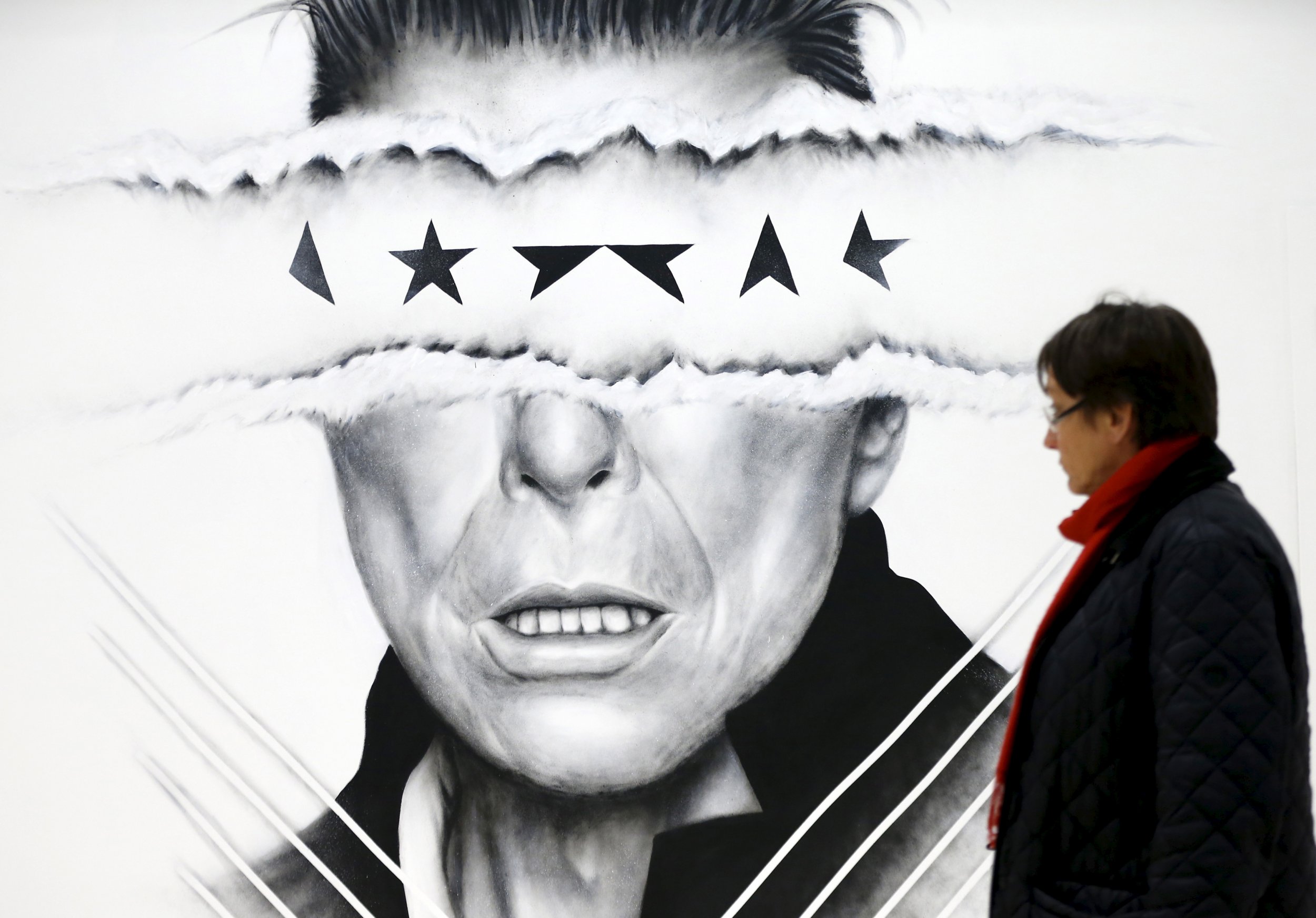 It only took 27 attempts, but David Bowie has finally reached the top of the U.S. album chart.
Billboard announced on Sunday that Blackstar, the Thin White Duke's final album, sold over 181,000 units in America in the first week of its release, surpassing his previous record of 85,000 for The Next Day in 2013 . Bowie released Blackstar just two days before he died on January 10, after a short battle with cancer.
Before now, the closest the star had ever come to leading the Billboard 200 was in 1976, when Station to Station peaked at No. 3. Several of his other albums broke into the top ten—Let's Dance, Diamond Dogs, David Live, Young Americans and the compilation Changesonebowie—but failed to grab the No. 1 spot.
In the U.K, Blackstar did the seemingly impossible on Friday and put an end to Adele's seven-week dominance of the album chart. As of Monday morning, 12 of Bowie's albums were sitting in the U.K. Top 50.
The same story is playing out in Australia. According to The Guardian, the "Rebel Rebel" singer is now tied with Michael Jackson for having the most albums in the Australian Recording Industry Association Top 100 chart at the same time. Bowie currently has 17 albums on the chart, the same number Michael Jackson achieved after his death in 2009.
The success of Blackstar is only one in a crowded field of tributes being paid to the star.
A petition in the U.K. calling for Bowie's face to be put on the £20 note has gathered 30,000 signatures as of Monday.
On Saturday, Rolling Stone reported that a group of Belgian astronomers had dedicated a constellation of stars to the artist. When the stars are connected, they form a lightning bolt similar to the image on the cover of Bowie's sixth album Aladdin Sane.
David Bowie's son, Duncan Jones, who hadn't been on social media since confirming his father's death on Twitter, broke his silence on Sunday when he retweeted a thank you letter from palliative care doctor Mark Taubert, who says Bowie's songs provide comfort for his terminally ill patients.