Dolly Parton Is Getting Lots of Love From Gen Z to Boomers for Her 75th Birthday
Dolly Parton, the country music legend, actress, style icon and philanthropist, was born on this day in 1946. It's safe to say Parton is getting tons of love on the internet. Folks celebrated her far and wide online, noting the many reasons why the 10-time Grammy winner is so beloved across many generations.
Some know her best by growing up up listening to her music, such as the classic "Jolene," "9 to 5," and "I Will Always Love You." It's also worth noting that she can play the dulcimer, the autoharp, banjo, guitar, electric guitar, the fiddle, the piano, the recorder and the saxophone, as per The List. She notably wrote "9 to 5" by rubbing her acrylic nails together to re-create the sound of a typewriter.
Others, however, know her for her iconic bedazzling style and over-the-top blonde wigs. Younger folks are more likely to know her for the memes, the Christmas movies and songs she's been in, her contributions to the coronavirus vaccine, and her cameos on Hannah Montana as Miley Cyrus' onscreen (and real life) godmother. The younger generations know who she is, but not necessarily from her musical heyday or appearance in 9 to 5, and its early feminist anthem of the same name.
In 2019, The New York Times wrote that if there is one thing we all can agree on, it's Dolly Parton, and the sentiment appears to have grown stronger since its publication.
Early in 2020, Parton started the meme where folks made a collage of how they want themselves to be perceived on Facebook, LinkedIn, Instagram and Tinder. The meme was aptly named The Dolly Parton Challenge, and it felt like everyone was re-creating it for a good few weeks.
Younger fans may also be thrilled with her contributions to Buffy the Vampire Slayer; she secretly produced the cult classic. The show was produced by Sandollar Entertainment, a company that Parton co-founded and owned. Though Parton's name doesn't appear on the credits of the show, her company's name is listed. Sandollar Entertainment was also behind the 1991 remake of The Father of the Bride and Parton's Netflix show Heartstrings, which is an anthology series based on her songs. This nugget of information became better known in 2020, and fans were pleasantly surprised to find out.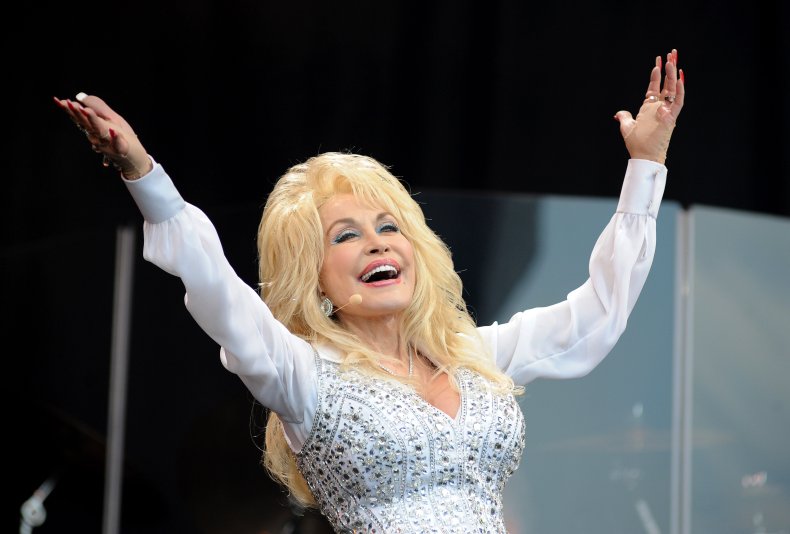 More recently, Parton donated $1 million to the Vanderbilt University Medical Center in Nashville for their coronavirus vaccine research efforts. She is also listed in the initial vaccine report for Moderna as a donor, which is pretty cool in this writer's opinion.
"When I donated the money to the COVID fund, I just wanted it to do good and evidently, it is," she told NBC News in November about her contribution. "Let's just hope we find a cure real soon."
There's even a petition to erect a statue of Parton to be added to the Tennessee Capitol grounds. Representative John Mark Windle introduced a bill that reads: "the state capitol commission, at regularly scheduled meetings, shall develop and implement a plan for the commissioning of a statue of Dolly Parton, to recognize her for all that she has contributed to this state." Additionally, in 2020, there were also calls for statues of Parton to replace those of Confederate memorials in Tennessee.
Happiest of birthdays, Dolly! Here's to many more.