Trump Thinks He Can Convince Mueller's Team Their Own Investigation Is a Witch Hunt
President Donald Trump reportedly wants to meet with investigators working on special counsel Robert Mueller's Russia probe because he believes he can convince them it is actually a "witch hunt."
The New York Times reported that Trump is pushing against the advice of his lawyers not to sit down for an interview with Mueller's team, citing three unnamed people briefed on the issue.
Rudy Giuliani, a member of Trump's legal team, which is negotiating how, when and on what subjects Mueller will question the president, has said before that Trump is eager to be interviewed to clear his name.
But Trump's lawyers fear Mueller's team will lead the president to incriminate himself, particularly on potential obstruction of justice, one of the lines of investigation by the special counsel. Trump's critics accuse him of trying to disrupt the Russia collusion probe.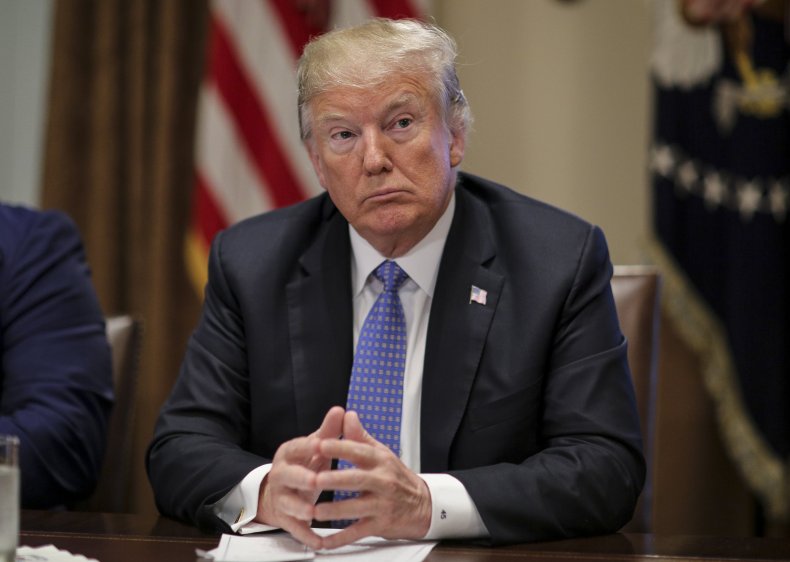 Trump has repeatedly denied any wrongdoing, in particular on suspicions of collusion between his 2016 campaign and the Russian government, which U.S. intelligence agencies said used cyberattacks to undermine the election in the president's favor.
He regularly calls the investigation a "witch hunt" and in a tweet Wednesday went as far as to demand that Attorney General Jeff Sessions shut down Mueller's probe.
"This is a terrible situation and Attorney General Jeff Sessions should stop this Rigged Witch Hunt right now, before it continues to stain our country any further," Trump tweeted. "Bob Mueller is totally conflicted, and his 17 Angry Democrats that are doing his dirty work are a disgrace to USA!"
Trump's Mueller problems are mounting. The trial is set to begin of his former campaign manager Paul Manafort, indicted by Mueller on seven counts, among them conspiracy against the United States, conspiracy to launder money and false statements.
And Trump's longtime personal attorney and fixer Michael Cohen appears to have flipped against the president after his own arrest.
Cohen is willing to tell Mueller that Trump lied about his knowledge of the infamous Trump Tower meeting in 2016 between senior members of his campaign and a Kremlin-linked Russian lawyer touting dirt on Hillary Clinton.
Trump denies knowing about the meeting until reports of it taking place first emerged in mid-2017. But Cohen is said to be willing to testify that he witnessed Donald Trump Jr., the president's eldest son, who was at the Trump Tower meeting, tell his father about it in advance.
Recently, Giuliani has begun repeating the line in media appearances that while no collusion with Russia ever happened, it would not have been a crime even if it did. Trump has also said this.
The White House did not respond to a request for comment. The special counsel's office declined to comment.
This article was updated to say the special counsel's office declined to comment.