Trump Indictment in Georgia Expected Before DOJ Charges: Legal Expert
Laurence Tribe, professor emeritus of constitutional law at Harvard University, predicted that former President Donald Trump will face an indictment in Georgia before he is potentially charged with a crime by the Justice Department.
Georgia's Fulton County District Attorney Fani Willis early last year launched an investigation into Trump's efforts to overturn President Joe Biden's election victory in her state. Leaked audio showed in January 2021 that Trump, while still serving as president, urged Georgia's Secretary of State Brad Raffensperger, a Republican, to "find" enough votes to flip the election in his favor.
A number of prominent legal experts have alleged that Trump's and his allies' actions in Georgia appear to be a straightforward crime and should result in charges. Willis has sent target letters to multiple Trump allies in recent days as the probe continues, with a grand jury reviewing evidence and issuing subpoenas.
"Even now the proof is there, for example, with respect to strong-arming Raffensperger to steal the votes of Georgia, that's already there," Tribe told CBS News on Wednesday, assessing whether or not there is enough evidence to charge Trump with a crime related to the 2020 election and his efforts to overturn his loss.
"That's why I expect an indictment from Fani Willis in Fulton County, Georgia, even before an indictment from the Department of Justice," the legal expert said.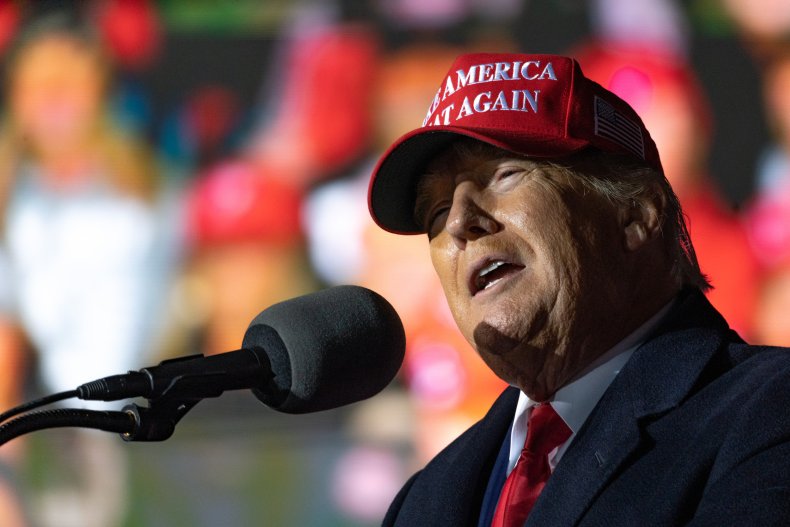 Previously in the interview, Tribe outlined his views on whether the Justice Department would soon bring charges against Trump. He argued that there is substantial proof of crimes but that he wasn't sure there was yet enough evidence to prove wrongdoing "beyond a reasonable doubt."
"There are a few more dots to be connected," he said, referring to the federal probe into the Capitol attack on January 6, 2021, and efforts to undermine the last presidential election.
Attorney Norman Eisen, who previously served as special counsel to the House Judiciary Committee during Trump's first impeachment, made a similar prediction regarding the Georgia probe in Friday comments to The New York Times and on Twitter. Eisen's remarks came after news broke that Willis had sent so-called "target letters" to several Georgia Republican allies of the former president. The letters warned the GOP officials that they could face indictment.
"I do believe that the great likelihood is that he's heading towards an indictment," Eisen told the Times, referring to Trump. "There is powerful proof of violations of Georgia law in the form of the smoking gun tape of him demanding 11,780 votes, when it is perfectly clear from that tape that he knows those votes do not exist," the legal expert explained.
On Twitter, Eisen shared the news and assessed that Willis is "clearly limbering up to hit Trump as well."
Trump has consistently denied any wrongdoing in Georgia as well as in his broader efforts to undermine Biden's 2020 win. The former president continues to insist that the 2020 election was "rigged" or "stolen," contending that all investigations targeting him and his allies are part of a "witch hunt."
Despite Trump's claims, no evidence has emerged corroborating his allegations about the last presidential election. To the contrary, audits and recounts have consistently reaffirmed Trump's loss while a number of top officials from his own administration have said the claims are without merit. More than 60 legal challenges in state and federal courts failed in the wake of the election.
Former Attorney General William Barr, who was widely viewed as one of Trump's most loyal Cabinet members, has said repeatedly that the claims of widespread voter fraud are "bulls**t."
"I thought, boy, if he really believes this stuff, he has lost contact with—he's become detached from reality if he really believes this stuff," Barr testified before the House select committee investigating the January 6 attack on the Capitol.
Newsweek reached out to Trump's press office for comment.