Trump Unveils New Cheap Hat for Supporters to Buy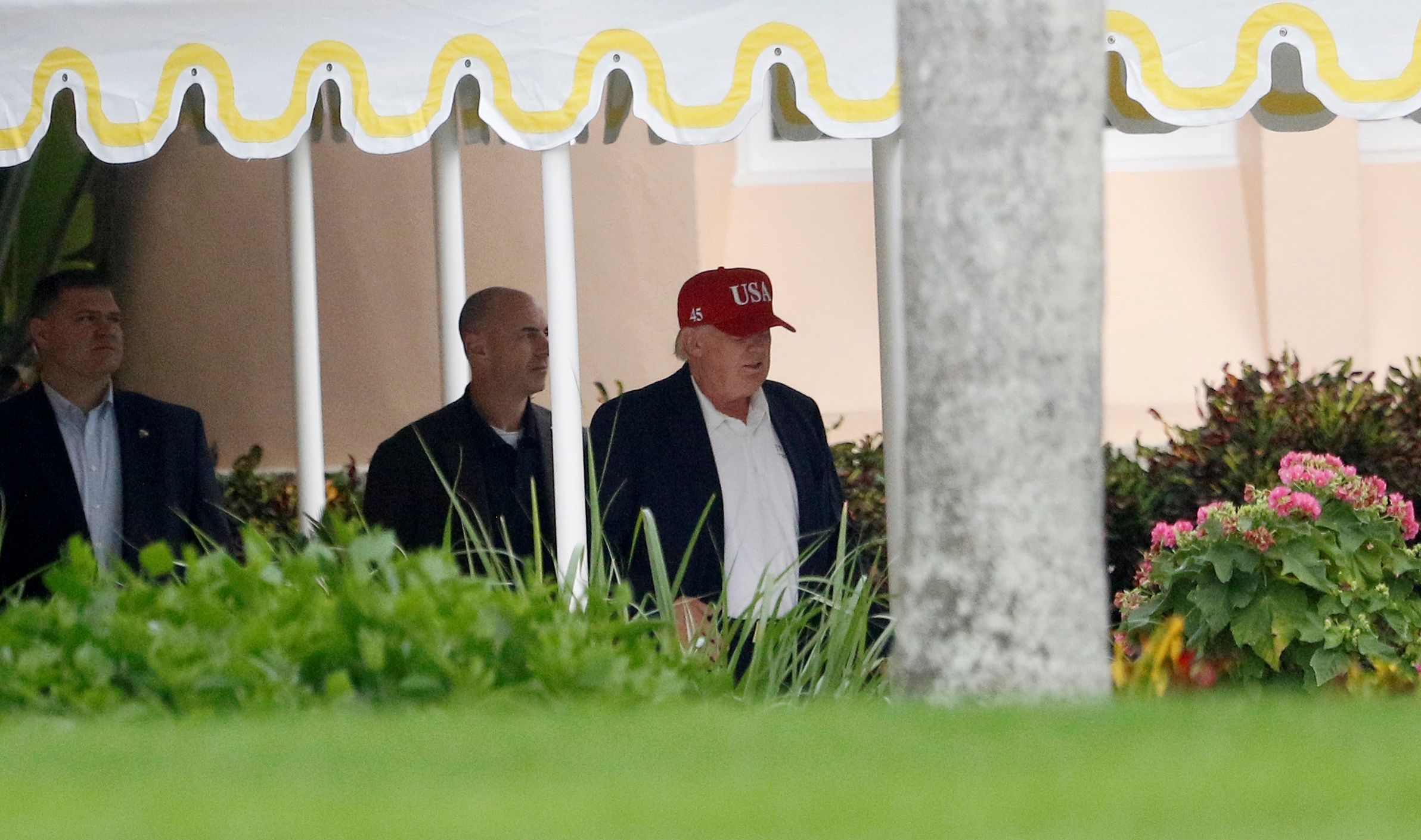 Somewhere between falsely claiming millions of Americans voted illegally and threatening to scale back the progress Barack Obama made in normalizing relations with Cuba, Donald Trump got himself a nice new hat.
It's red. It's white. It's the same, box-like shape of Trump's infamous "MAKE AMERICAN GREAT AGAIN" hat, which became such an icon of his campaign that he displayed one in a glass case on the stage of his Trump Tower victory rally on the night of the election. The latest version, however, is even more succinct. It reads, simply, "USA." Very bigly. On the side is a "45," a nod to the fact that Trump will soon be the 45th president of the United States.
Related: Trump takes to Twitter to threaten Cuba
Here it is, on his head, as he exited his Mar-a-Lago estate in Palm Beach, Florida, where he spent Thanksgiving.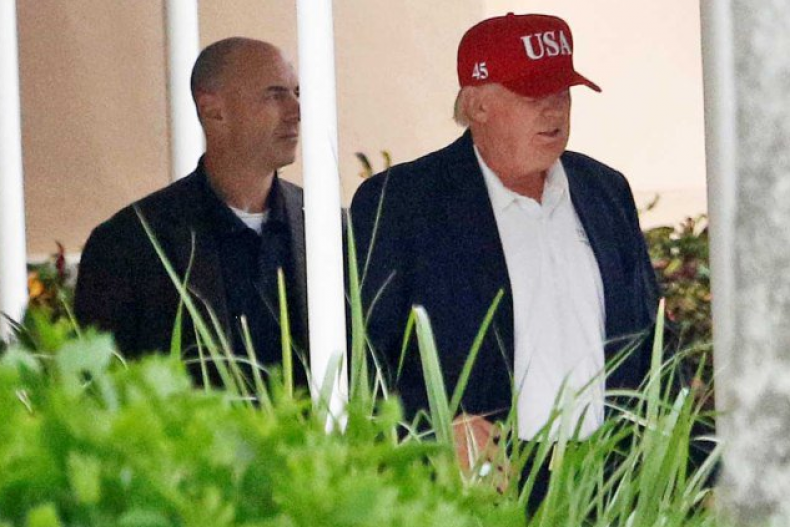 As is with most of the curious moves Trump makes, it's hard to discern what exactly led to the creation of the hat. Was this his idea? Did he say to an aide, "I think I want a big red hat that says 'USA' on it so that I can feel like a big president man."? Possibly. Was it worn with the intention of creating a few headlines to distract from less savory headlines about his overseas conflicts of interest, the recount or the fact that he lost the election to Hillary Clinton by over 2 million votes? Maybe, although it's unlikely that's Trump's supposedly genius diversionary tactics are anything but incidental.
No, it's more likely that the hat's appearance was motivated by money, which—as his business-related calls to foreign leaders further proves—is safe to assume about pretty much anything Trump does. The "MAKE AMERICA GREAT AGAIN" hat, currently selling for $25 on Trump's website, was a huge seller. Why not try to replicate its success with a fresh item for gloating supporters to order? This is how Trump thinks. His presidential campaign was, more than anything, a brand-building campaign. The office is now a tool to push through foreign real estate deals. If he steps out in a fresh new hat similar to the one that made "his campaign" a lot of money, he's doing so with more dollars in mind.
The "USA" hat isn't for sale on his website just yet, but it almost surely will be soon, right alongside a gold-plated "MAKE AMERICA GREAT AGAIN" Christmas ornament that can grace your tree for $149. It's a small price to pay for greatness.
Read more from Newsweek.com:
- Seven things to know about education pick Betsy Devos
- Donald Trump said to win Michigan
- Trump claims illegal voting cost him popular vote