Former President Donald Trump called Twitter "mentally ill" during a discussion of his ban from the platform during an interview with Piers Morgan that aired on Tuesday.
Twitter banned Trump following the January 6, 2021, riot at the U.S. Capitol. Since then, the social media giant has faced criticism from conservatives over the ban, with some accusing it of violating his free speech. Trump's accusation came as his ban remains in limbo after billionaire Elon Musk purchased the platform.
During the interview, Morgan asked Trump about the ban, specifically pointing to the fact that Twitter allows accounts for some authoritarian leaders, including Russian President Vladimir Putin, Supreme Leader of Iran Ali Khamenei and several Taliban members—all of whom have faced significant accusations regarding human rights abuses.
"You know why? Because they're sick. They're mentally ill. I really believe that they're sick people," Trump responded.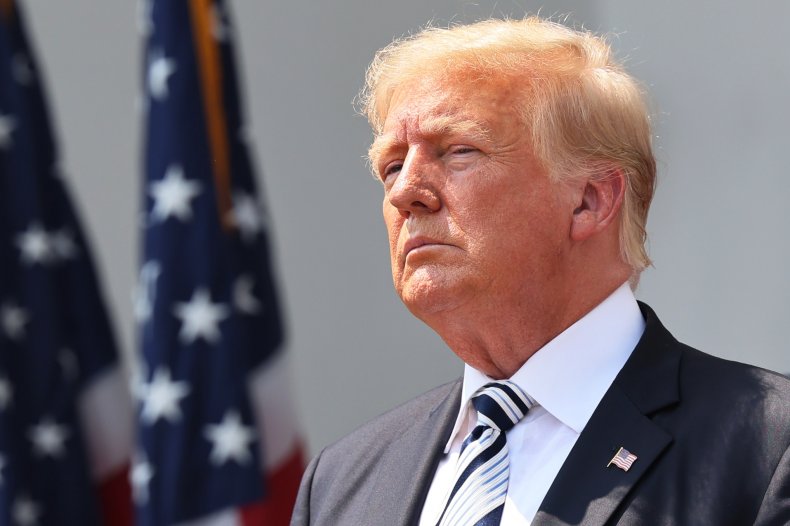 When asked if he misses Twitter, Trump declined to answer, instead promoting his own social media platform, Truth Social, though many have criticized the app's reliability in the first two months since it launched.
"But we need a voice," Trump said. "The good news is I have a voice because I do interviews."
He added that since he was banned, Twitter has now become "boring."
Some have speculated that Trump's account could be reinstated after Musk purchased the platform Monday for about $44 billion, a possibility that has excited some conservatives.
Trump's active use of Twitter became a hallmark of his presidency, with his tweets often landing him in hot water. But concerns about potential violence prompted the company—as well as other social media platforms—to ban him after the Capitol riot.
Musk has not yet said whether he would move to unban Trump. But in the past, Musk has advocated for "free speech" on the platform.
"Free speech is the bedrock of a functioning democracy, and Twitter is the digital town square where matters vital to the future of humanity are debated," he said in a joint statement with Twitter following his purchase.
Even if his account were no longer banned, Trump may not make a return.
"Twitter's become very boring. They've gotten rid of a lot of good voices on Twitter, a lot of their conservative voices," he said during a recent interview with SiriusXM's Americano Media.
Devin Nunes, the CEO of Trump Media & Technology Group, also said Monday that Trump would likely not make a Twitter return.
"Well, I can only report what he said. He said he really doesn't have an interest in going on Twitter, and my guess is that would continue to be the same," Nunes said during a Fox News interview.
Newsweek reached out to Twitter for comment.