Elk Boneyard Found in Idaho Contains Skulls and Broken Antlers
A mass elk grave, with 15 heads and mangled antlers, has been discovered at the base of Craig Mountain in Idaho.
Officers from Idaho Fish and Game (IDFG) stumbled upon the horror movie-esque scene during a trip to recover a GPS collar from a dead elk near Craig Mountain, which is located close to the Washington border. When they got there, they found more than they expected: at least 15 dead elk caught up in rubble and surrounded by huge boulders.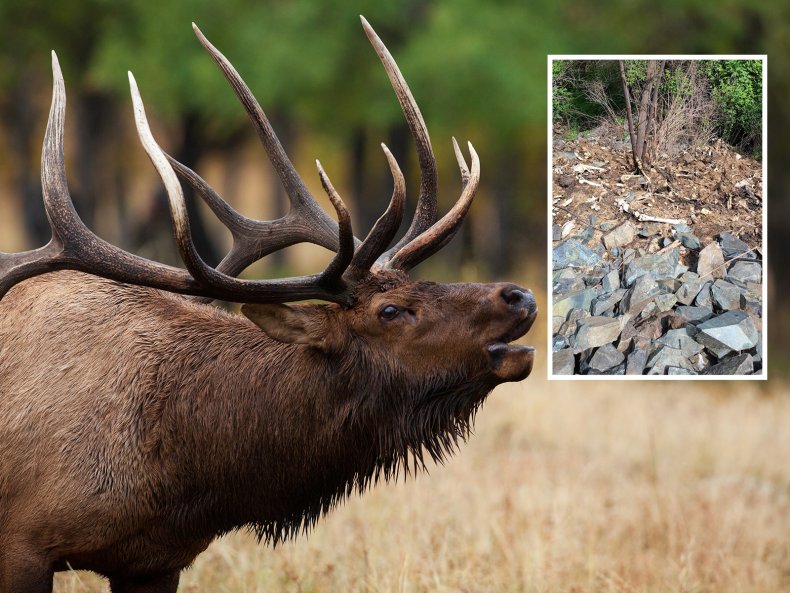 A video from the scene released by IDFG shows the piles of bones, skulls and fur found by the officials. "All of this is elk. At least 15 heads, and four collars found," an official speaking in the video said. "A lot of broken legs, I'm sure some scavenging, but with so many bones, it's hard to say which ones go with which collar."
Elk are monitored across the 115,000-acre Craig Mountain Wildlife Management Area via GPS collars that gather data about their movements, allowing officials to get a better understanding of wildlife survivability and distribution. When the GPS collars indicate that an elk has died, IDFG officials investigate the scene to find out how the animal passed away.
Officials determined that the cause of death of this group of elk was a landslide that swept them away and killed them.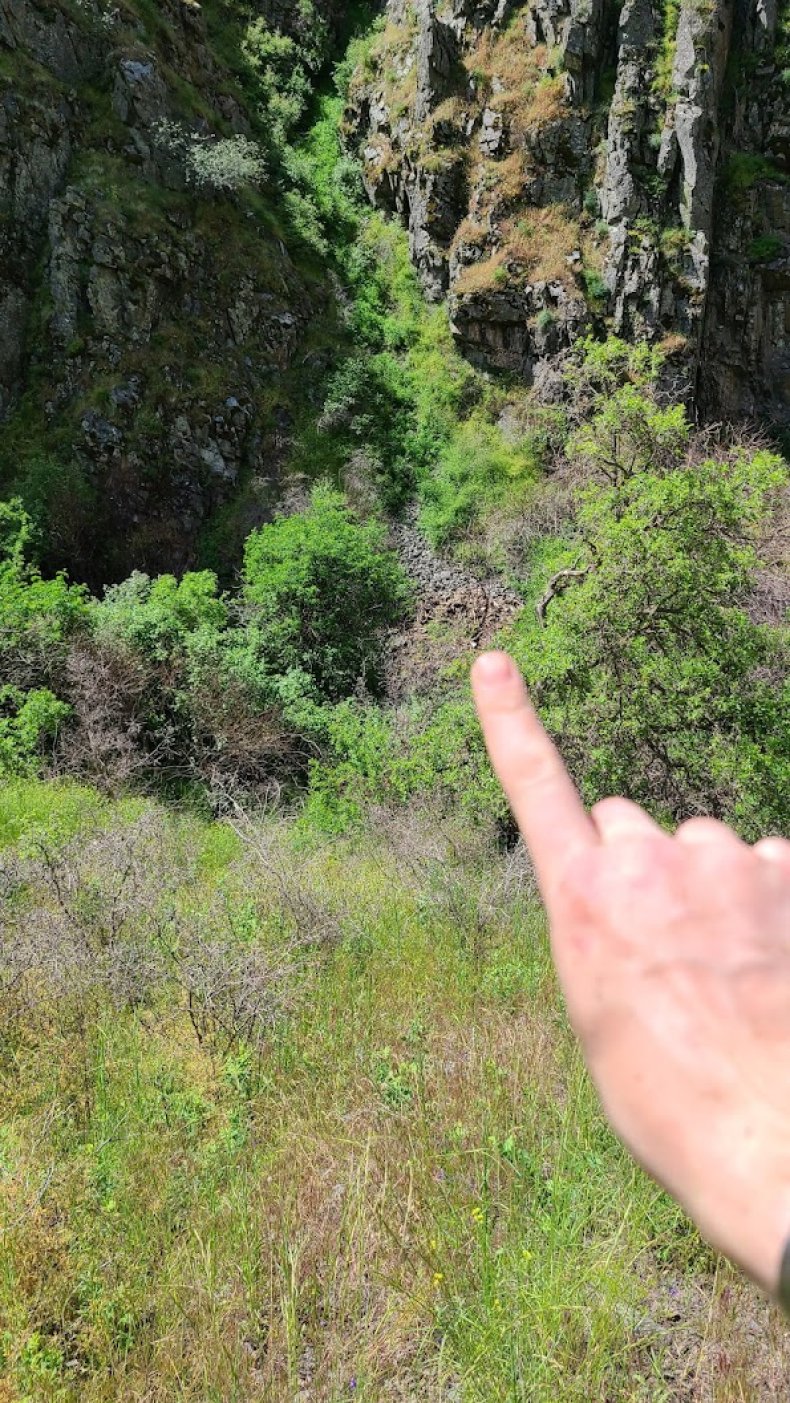 "With scree material and boulders up to the size of beach balls, it appeared that at least 15 elk were traversing and side hilling near the top of a ridgeline only to be caught up in a landslide," Mark Shepard, senior technician for IDFG said in a statement. "Bringing them down almost 1,000 feet over just a distance of 300-400 yards, this group of elk was caught up in rubble and snow ultimately resulting in death."
There are around 120,000 elk living in Idaho. A similar event occurred in 2018, with 19 dead elk found under melting snow above No Name Lake in Oregon. They were suspected to have been killed in an avalanche.
The effects of natural disasters including landslides on local populations haven't been quantified much before, but many animal corpses are found in the aftermath of events like severe storms, fires, volcanic eruptions and earthquakes.
"This event provides evidence that natural events such as this can influence a wildlife population," Shepard said. "Collars placed on multiple species across the state over the span of months and years, allow the Idaho Department of Fish and Game to inform management decisions on preserving, protecting, and perpetuating wildlife for continued use and enjoyment of the public."