First Glimpse of 'Emily in Paris' Season 3: What We Know So Far
Emily in Paris is returning to Netflix for Season 3, following the cliffhanger at the end of the last installment.
The series, created by Sex and the City's Darren Star, follows marketing executive Emily Cooper who, in Season 1, moved from Chicago to Paris when she was hired to provide an American perspective at a French marketing firm.
Since her move across the pond, fans have watched Emily, played by Love, Rosie star Lily Collins, navigate changes in her career and friendships, as well as her very turbulent love life.
On September 22, Netflix released the first images from Season 3 of Emily in Paris, giving us some clues as to which cast members will be in the new episodes, and what the story lines may entail.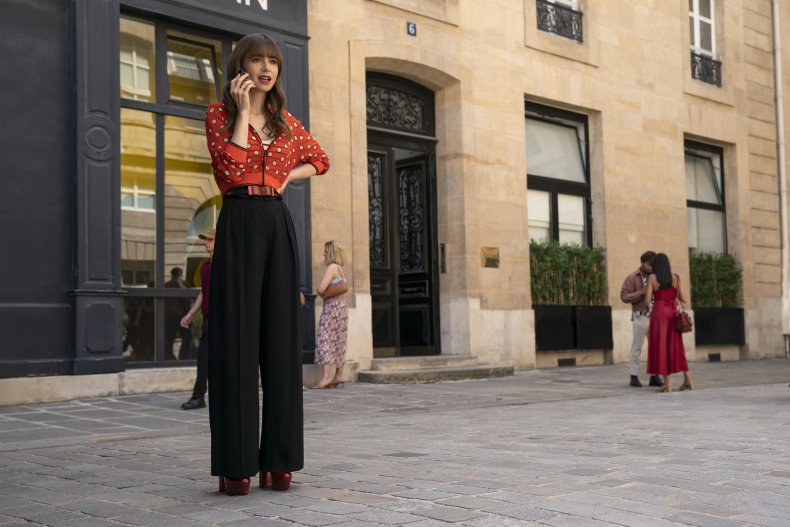 Newsweek has everything we know so far about Emily in Paris Season 3.
When Will Emily in Paris Season 3 Be Released?
Netflix has yet to confirm a release date for Emily in Paris Season 3, but star Lily Collins confirmed in June 2022 that she was back in the French capital for filming.
Season 2 was released in December 2021 so it's possible the third installment could be released around a similar time.
The show has also already been confirmed for a fourth season.
What Happened at the End of Emily in Paris Season 2?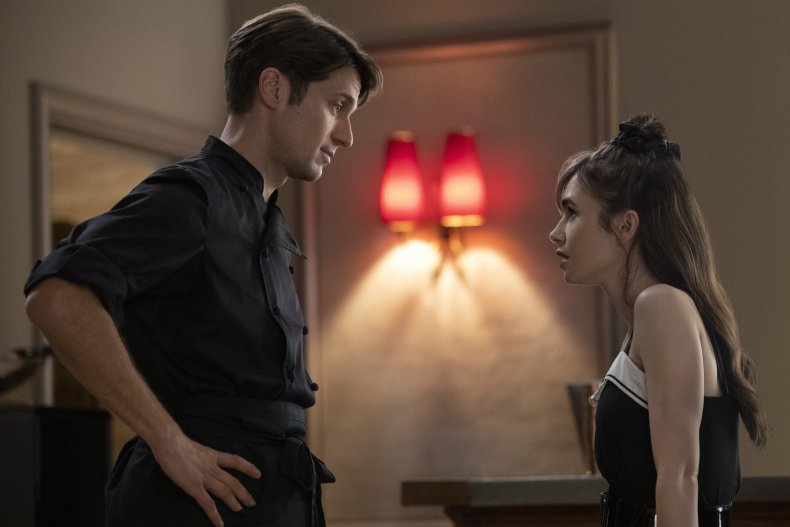 Emily in Paris Season 2 ended on a cliffhanger after Emily found herself battling with dilemmas in her personal and professional lives.
After Sylvie, her boss in France, handed in her notice at marketing firm Savoir, the rest of the team quit alongside her.
Sylvie then asked Emily join them in her new team, but Madeline, Emily's boss from Chicago, also offered Emily an amazing opportunity by promising her the promotion she has been wanting for years.
While deciding which job to take, Emily was also facing a predicament in her love life after embarking on a romance with British banker Alfie but then realizing she's in love with French chef Gabriel.
Alfie, who met Emily at a French class they were both taking, returned to the U.K. at the end of the season but was keen to make a long-distance romance with Emily work.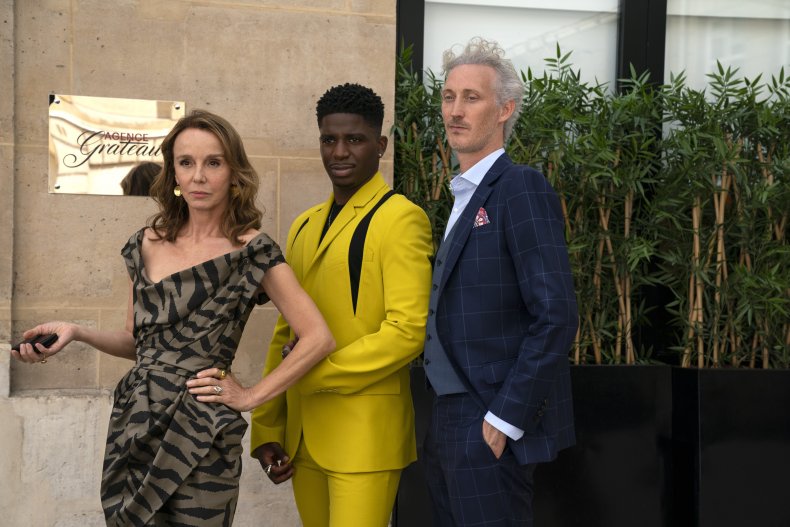 The first look pictures from Netflix confirm Alfie and Emily will reunite, though we don't yet know in what capacity.
In the final moments of Season 2, Emily ran to tell her former flame Gabriel that she loves him, only to discover that he had got back with his ex Camille.
The season then ended with Emily calling Sylvie to give her an answer about the job offer, but the show cut to black before we found out what her decision was.
Who Is in the Cast of Emily in Paris Season 3?
Lily Collins will be reprising her role as Emily Cooper and Ashley Park will also be back as her best friend Mindy.
Emily's love interest Gabriel, played by Lucas Bravo, is back and can be seen in the first look pictures for Season 3, as is his on/off girlfriend Camille (Camille Razat).
Former Savoir boss Sylvie (Philippine Leroy-Beaulieu), and her co-workers Julien (Samuel Arnold) and Luc (Bruno Gouery) can also be seen in stills from the upcoming episodes, though it's still not clear whether Emily is joining them in their new endeavors, or if she opted to stay working for Madeline (Kate Walsh).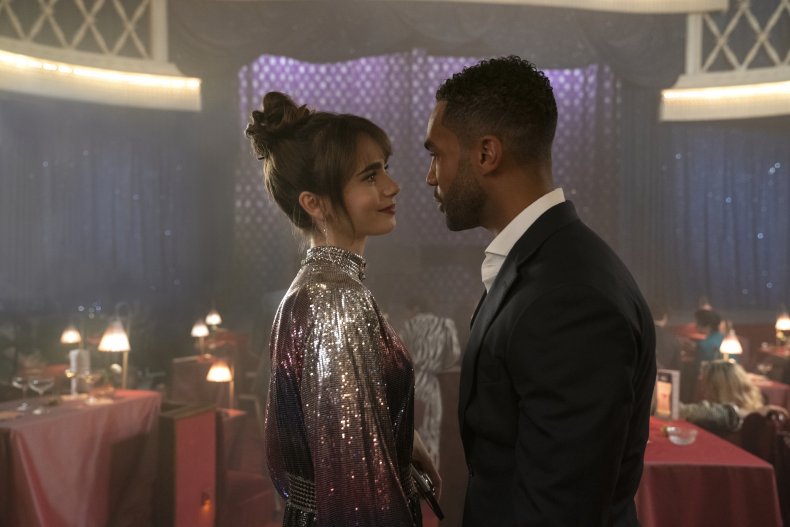 Emily's British banker boyfriend Alife, played by Lucien Laviscount, will also reprise his role for Season 3, but, again, we have been left in the dark about what their relationship status will be when the returns to screens.
Ahead of the new episodes, Star teased that the show may travel to areas of France outside of Paris in the upcoming chapter.
"We're always thinking about how we can show Paris," he told Variety. "It's not hard to make Paris look amazing, because it is, from wherever you look or wherever you point the camera. We will always want the story to drive locations. but we have some some really beautiful locations lined up for season three in France, not just in Paris."
Emily in Paris Seasons 1 and 2 are available to stream on Netflix now.