Nearly Every American Will Know a Gun Violence Victim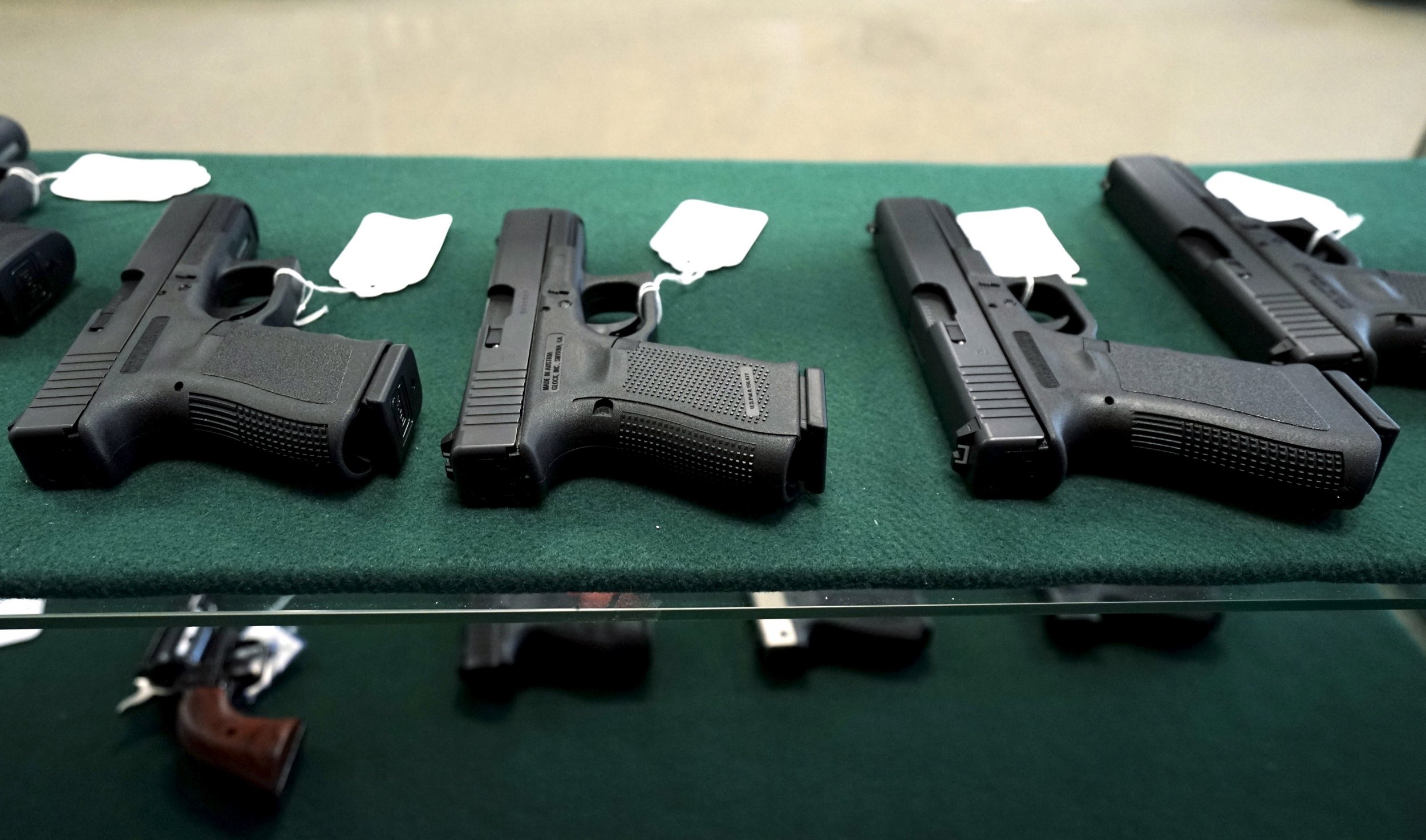 Most people are aware that gun violence runs rampant in the U.S. On average, there are some 91 people killed each day by guns, according to an analysis of data from the U.S. Centers for Disease Control and Prevention. Even still, many Americans think the problem that's perpetually on the news won't ever personally touch their lives. Catastrophic mass shootings, such as the one that occurred earlier this year at a nightclub in Orlando, Florida, leave a lasting impression but only from the television.
We forget that gun violence happens every single day in the U.S., and in a time where we're more connected that ever before. A new study just published in Preventive Medicine suggests that gun violence is likely to touch each person in the U.S. The researchers found "the probability of never knowing a gun violence victim is very small."
Related: Sandy Hook Promise releases a video with a twist. Can you find it?
That's a staggering statement that many people would argue smacks of gross exaggeration. But in the age of social media—where most people average between 200 to 300 Facebook friends or Twitter followers—exposure to the devastation is unavoidable. Specifically, the researchers found the overall likelihood of knowing a gunshot victim was 99.85 percent. That statistic is based on the average number of people most of us will know in our lifetime, which is 291. Additionally, the likelihood of knowing a victim of gun violence who actually died (versus someone who survived the assault) was 84.3 percent.
The study, based on CDC data from 2013, also found blacks were 99.9 percent likely to know a gun violence victim at some point in their lifetime. Comparatively, the average white person was 97.1 percent likely to know a gun violence victim.
Related: Sandy Hook families' suit against gun companies reaches the Connecticut Supreme Court
Dr. Sandro Galea, an epidemiologist at Boston University School of Public Health and co-author of the study, has been urging Congress to restore funding for gun violence research. In general, the CDC has shied away from doing such work.
A key piece of gun legislation, known as the Dickey Amendment, passed through Congress in a spending bill in 1996. The amendment says that no funding for the CDC "made available for injury prevention and control could be used to advocate or promote gun control." Until such policies change, many Americans are likely to perceive that gun violence simply remains half a world away.
Read more from Newsweek.com:
- Gunmaker argues immunity in Sandy Hook lawsuit
- Levi's requests customers leave guns at home, prompting #BoycottLevis backlash
- With Donald Trump as president, what will happen on gun restrictions?