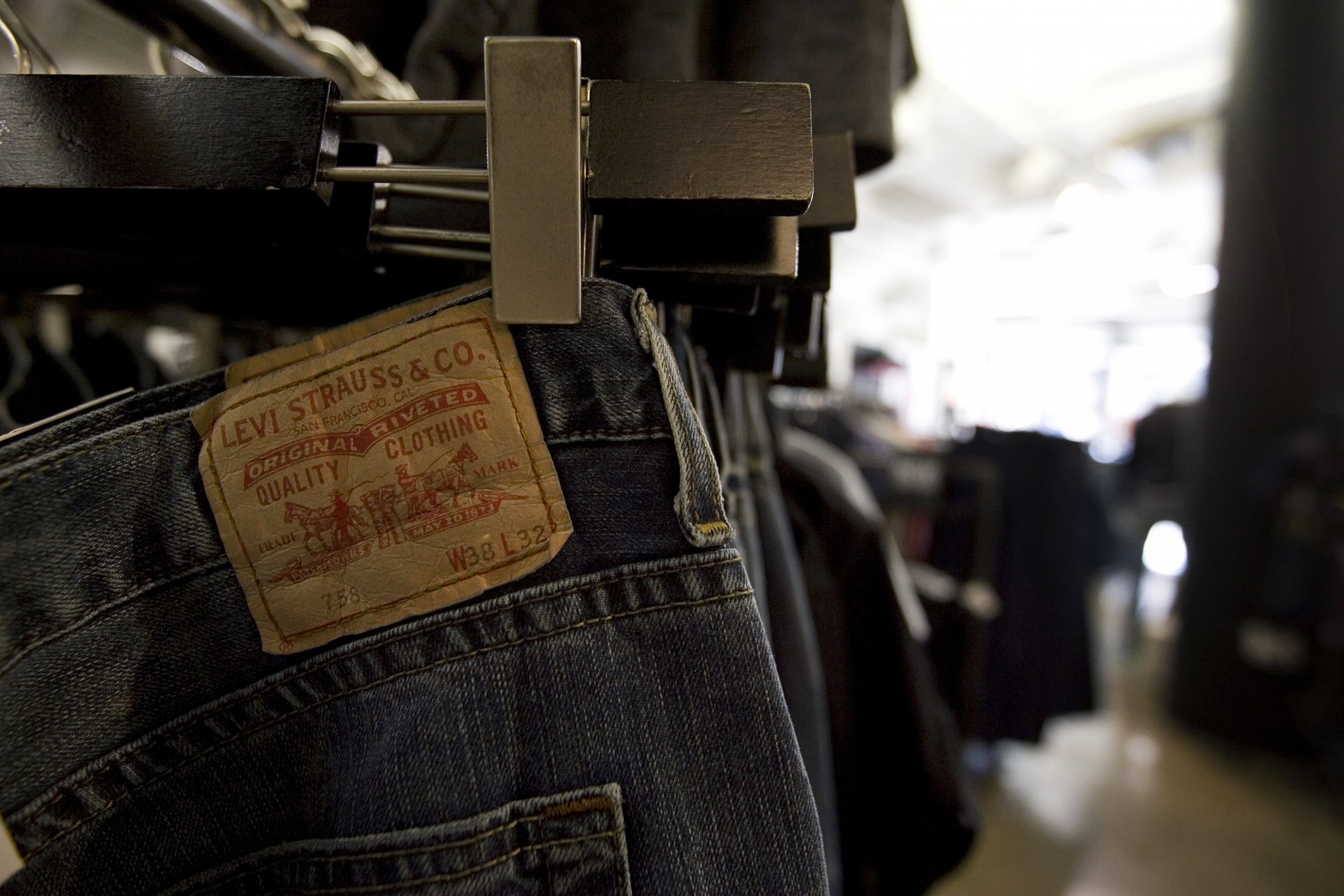 Levi Strauss & Co. is asking its customers to continue trying on jeans, while also requesting they leave their guns at home—even where local laws allow them to carry their firearms in public.
Related: Uber bans drivers and passengers from carrying guns
The risky move—seemingly taking a side on a partisan and controversial issue—comes from the president of the 163-year-old San-Francisco-based company, who said a lawfully armed customer recently was injured in a Levi's location when the gun accidentally fired.
Legislation regarding the open carry of handguns varies by state. Chip Bergh, president and chief executive officer of the jean retailer, says he is making a request, not a mandate, to his employees and customers. "We know that the presence of firearms in our stores creates an unsettling environment for many of our employees and customers," he said in an open letter published Wednesday on LinkedIn. "It boils down to this: you shouldn't have to be concerned about your safety while shopping for clothes or trying on a pair of jeans. Simply put, firearms don't belong in either of those settings."
He cites recent mass violence in Paris and Orlando, Florida—incidents which he says made him reflect on the safety in his company's locations in every U.S. state and in 110 countries around the world.
But Levi's is not the first company to speak out against allowing guns in stores. Similar statements were issued in the wake of the December 2012 Sandy Hook Elementary School massacre and several other high-profile shootings. In September 2013, for example, Starbucks changed its policy after advocates with Moms Demand Action for Gun Sense in America (a grassroots organization advocating for stronger gun laws) boycotted the coffee chain's policy of allowing its customers to carry guns into their shops. The group, which now is part of Everytown for Gun Safety, has influenced other large U.S. chains to prohibit weapons on premises around the country, including Target, Panera Bread, Chipotle, Sonic Drive-In, Chili's Grill & Bar and Jack in the Box.
While gun-safety advocates praise Bergh's decision, those who oppose stricter firearms laws are speaking out against the company. The hashtag #BoycottLevis has popped up on Twitter.
Bergh told Fortune that he consulted Starbucks before he wrote his message this week. "I'm not naive enough to expect that nothing will come of this. We are standing up for something we think is right," he said, according to the publication. He also acknowledged that boycott threats about this topic can dissipate.
Bergh's letter came less than a month after Donald Trump, a staunch defender of the Second Amendment, won the presidential election. The Republican embraced the National Rifle Association throughout his campaign and earned its early endorsement in May. Among his gun proposals, the president-elect has vowed to abolish gun-free zones at schools and on military bases, and to repeal President Barack Obama's dozens of executive actions on gun safety.
Read more from Newsweek.com:
- Whataburger to armed customers: Keep your guns at home
- Under Trump, what will happen on guns?
- Sandy Hook families' suit against gun companies reaches high court