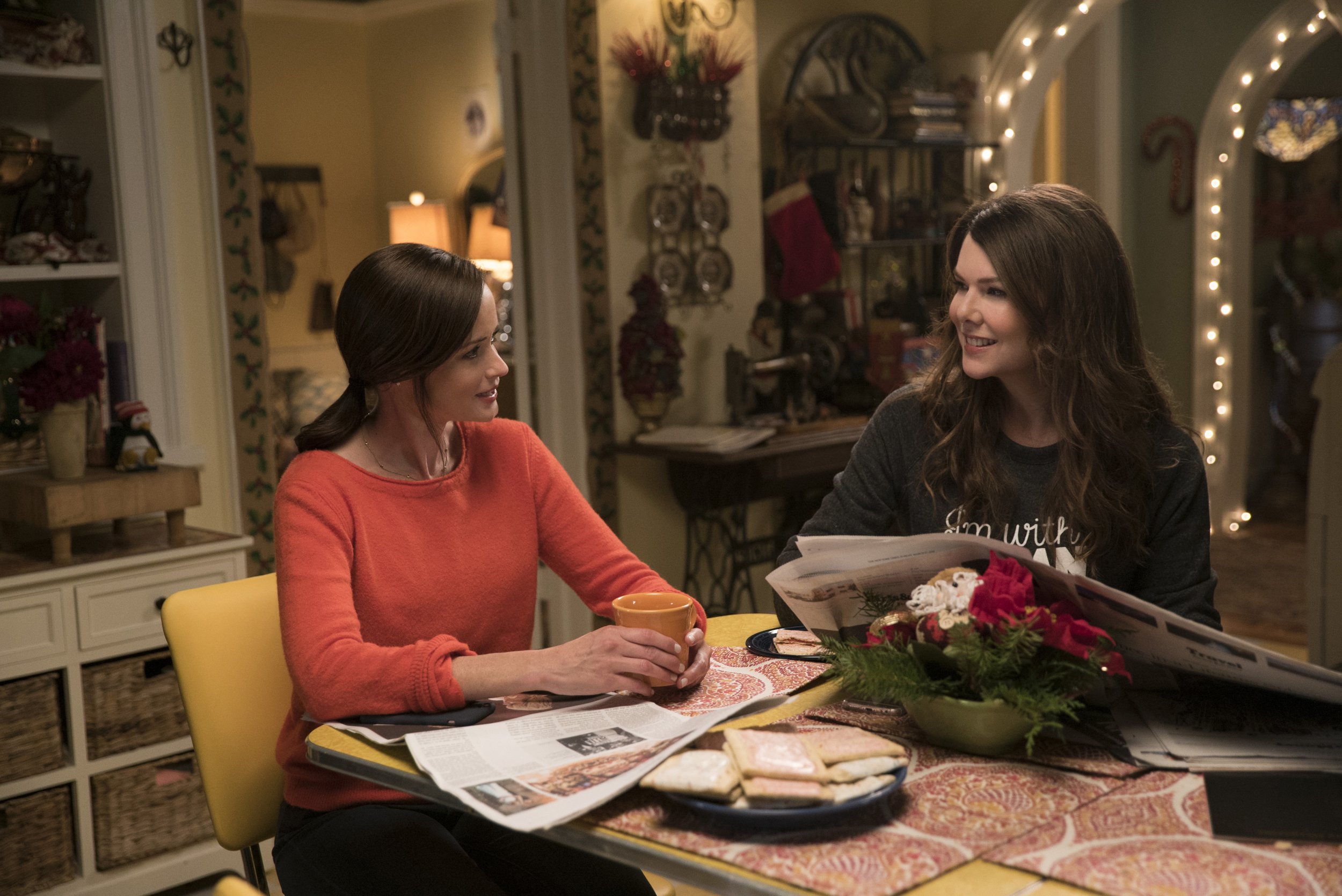 In "Episode Three, Summer," Gilmore Girls co-creators Amy Sherman-Palladino and Dan Palladino got their Glee on. Or their Cop Rock. There's a paper delivery musical montage set to Nancy Sinatra's "These Boots Are Made for Walkin'," but that's only the beginning. Later, they devoted nearly 10 full minutes to Stars Hollow: The Musical, recruiting Tony Award-winning talents Christian Borle and Sutton Foster (former real-life spouses) to play the leads.
This is by far the most inspired of the four episodes (that's the late New York Times media critic David Carr whose photo hangs on Rory's office wall, even though his name is never mentioned), even if the narrative plods along at the pace of Kirk's Ooo-ber service. We aren't even going to ask why Nat, the mute director, was in a neck brace after a weekend retreat with Taylor Doose in Cape Cod. The less we mull it over, the better.
Here, then, is Part 3 of our viewers' pop-culture companion to the Gilmore Girls revival. (and here's Part One and Part Two).
Episode Three: Summer
"It's Pat" (Lorelai Gilmore)
A reference to a morphologically and psychologically androgynous Saturday Night Live character played by Julia Sweeney in the early '90s. The androgynous figure whom Lorelai and Rory meet at the Stars Hollow Community Pool, seen only from the torso down, is also named Pat. To quote another recurring SNL character from that era, "Isn't that con-veeenient?"
Wild (Lorelai)
Lorelai is seen reading this best-selling 2012 memoir by Cheryl Strayed in the opening scene at the pool. Strayed hiked most of the Pacific Crest Trail solo in 1995 and wrote about her journey. It turns out to be a harbinger for a later plot twist.
Noam Chomsky (April Nardini)
Noted American linguist and philosopher who is a professor emeritus at the Massachusetts Institute of Technology, where Luke's daughter, April, is an undergrad. She claims to have met him once, which inspires Lorelai to pick the low-hanging fruit quip, "To Noam is to love him."
The Returned (Lorelai)
A 2015 A&E drama, based on a French program, about a town where people who have been dead for years begin reappearing. Lorelai just cannot seem to get Luke interested in staying up to watch it, but Luke will have the last laugh: A&E wound up canceling the series after three months, with no finale.
"I've got Matilda tickets" (Logan Huntzberger)
A popular Broadway musical based on the book by Roald Dahl. The story about a precocious 5-year-old girl won five Tony Awards in 2013. We remember a time when Rory was precocious. It was a long time ago.
"You know about the Thirtysomething gang, yeah?" (Babette Dell)
A nod to millennials who return to the nest but also to the erstwhile dramedy that coined the suffix "-something" after any age decade. While Thirtysomething, which aired from 1987 to 1991, is not the biological parent of Gilmore Girls, the two series are definitely from the same bloodline.
"Give him a crystal sword, he's a White Walker" (Rory Gilmore)
Rory's reaction after her first glimpse of Nat, the brooding and mute director of Stars Hollow: The Musical. This is the second reference to Game of Thrones in the revival.
"Excuse me, Mr. Hasselhoff" (Rory)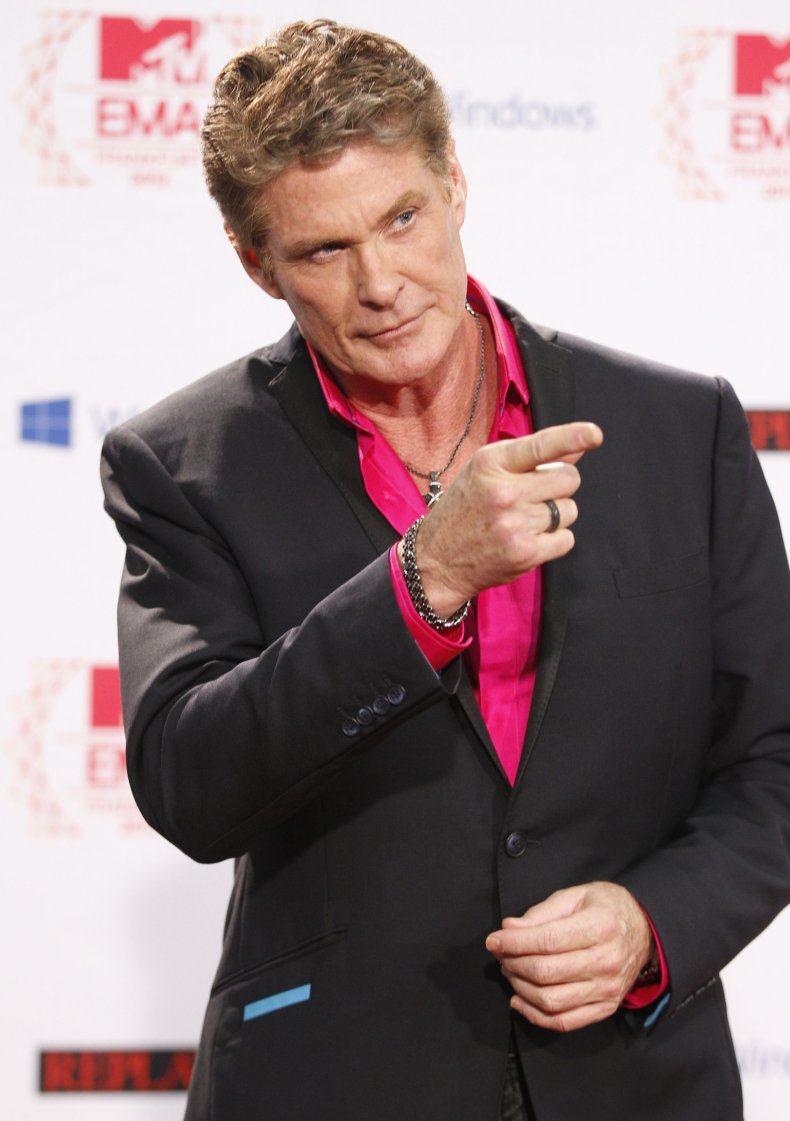 Rory's reaction to seeing Luke approach wearing a red T-shirt with white letters that read "Lifeguard." An homage to Baywatch and its main character, Mitch Buchannon, played by the hairy-chested David Hasselhoff.
"Yes, Khaleesi" (Brandon)
Yet a third nod to Game of Thrones, as Rory has paid her young attendant at the pool to refer to her using one of the pseudonyms for Daenerys Targaryen, the mother of dragons.
"And she was Kinky Boots" (Taylor Doose)
A musical, with music and lyrics by Cyndi Lauper, that would win six Tony Awards in 2013. As Lorelai takes pains to remind Taylor, there is no character in the play named Kinky Boots.
"I mean, it's not Spotlight at The Boston Globe" (Rory)
Rory contrasts the Stars Hollow Gazette's nonexistent investigative unit with the Pulitzer Prize-winning team at the Boston paper whose work on "a cabal of buggering priests" would later morph into a film that would win the best picture Oscar.
"Do you have the George Clooney tequila?" (Michel Gerard)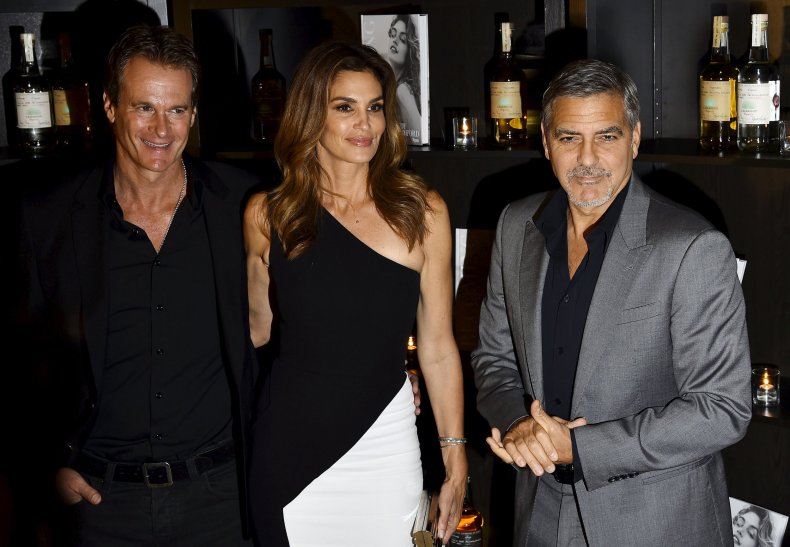 A disdainful nod to Casamigos, the tequila that celebrity pals Clooney and Rande Gerber (who will be referenced in Episode Four, "Summer") glug with abandon. They also own it.
"Consigliere of mine, I think it's time you tell your don what everyone seems to know" (Lorelai)
The first and only reference from The Godfather. Lorelai is quoting Vito Corleone (Marlon Brando) as he asks Tom Haden (Robert Duvall) to share the tragic news that is an open secret. The Don suspects that his oldest son, Sonny, is dead, just as Lorelai suspects Michel is about to inform her that he's leaving the Dragonfly Inn.
"Rock Lobster" (Hep Alien acoustic)
When Michel requests a more upbeat tune from Zack and Lane at the secret bar, Zack picks the opening notes to the B-52s classic.
"It's like an Aaron Sorkin movie in here" (Rory)
Rory sardonically compares the office dynamics of the Stars Hollow Gazette, where her two minions appear to be in their 70s, to the snap-crackle pace of a Sorkin workplace. Perhaps she was referring to his HBO series, The Newsroom. And, heyyyy, what are the Palladinos trying to say about print media here (in addition to when Lorelai quipped, "And they say print is dead" in Episode One)?
Halt and Catch Fire (Rory)
A reference to the AMC series centered around the personal computer revolution of the 1980s, which is when the computer Rory must use looks to have been built. Rory, requesting assistance to operate the relic, is asked if she turned it on. "I did everything but blow in its ear," she replies, which is a very Thirtysomething comeback.
"I just came by to visit my little Perry White" (Lorelai)
A nod to the incorruptible editor-in-chief of a fictitious newspaper, The Daily Planet, where intrepid reporters Clark Kent and Lois Lane once worked. You can imagine Lois would now be compiling listicles for Sandee Says.
Pat LaFrieda (Lorelai)
New York City meat purveyor. This reference is so obscure to viewers that Lorelai must explain it to Luke, who, as the owner of a central Connecticut diner, would be one of the few people well aware of who Pat LaFrieda is.
"These Boots Are Made for Walkin'"
An irresistible girl power anthem from 1966 sung by Nancy Sinatra, Frank's daughter. It was also used in Austin Powers: International Man of Mystery.
Chinatown
A sign outside the "Black and White and Read" bookstore reveals that this week's film will be the 1974 film-noir classic that starred Jack Nicholson and Faye Dunaway (Eraserhead's run has ended). Look closely or hit Pause, and notice that at the bottom of the sign it says, "No Geo. Foreman Grills." That means you, Babette.
"I drink your milkshake" (the Thirtysomething gang)
A reference to Daniel Plainview's (Daniel Day-Lewis') iconic line from There Will Be Blood, the only moment from the 2007 film that people remember.
"Your review of The Jungle Book took a 20,000-word detour into the history of African colonialism" (Rory)
We don't mean to be sticklers for chronological integrity here, but since The Jungle Book was released in 2016, how is it that Lorelai was watching The Returned, a 2015 series, earlier in this episode? And even if she was catching the repeats, does she not realize there will be no ultimate payoff? Does she even care?
"Well, I'm writing a couple of things for Michael Bay…" (Doyle McMaster)
The Baywatch of filmmakers—no pun intended—this movie producer's work is universally panned by film critics, although he has grossed more than $5 billion worldwide. When Doyle, former editor-in-chief of the Yale Daily News, asks Rory if she thinks he is a sellout, there's no need for a reply.
Bataan Death March (Lorelai)
A 65-mile forced march undertaken by American and Filipino soldiers in the spring of 1942 under the command of Japanese forces. Approximately 10,000 soldiers perished during the march. Tragedy plus time doesn't always equal comedy.
Tori Spelling (Lorelai)
Former Beverly Hills, 90210 cast member (her father, Aaron, was the show's executive producer) who has since graduated to appearing in Lifetime movies such as Mind Over Murder and Co-ed Call Girl.
Stars Hollow: The Musical
This entire brilliant, 10 minute-long interlude is an homage to the 1996 mockumentary Waiting for Guffman. Stars Hollow, Connecticut, is Blaine, Missouri. It also sends up Broadway hits Hamilton and Mamma Mia while tossing in curious lines such as "Your [musket] balls are frozen" and "Not so fast with the encomiums!" Pop artist Jeff Koons is thrown under the bus for good measure.
"School of Rock, bunch of schlock, this show gets an 'A'!" (Babette)
In her review of Stars Hollow: The Musical, Babette disses the above show as well as The Book of Mormon and Fiddler on the Roof: "Tevya, move over, there's a new Jew in town!" That's the second Fiddler reference made in the revival, if you're scoring at home.
"So Edward Albee is eating meatloaf at Joe Allen…" (Lorelai)
Albee, who died last September, was a celebrated American playwright who wrote Who's Afraid of Virginia Woolf? Joe Allen is a Broadway eatery that has been around since 1965 and is renowned for placing show posters of flops on its walls.
"You will be so kind as to let Rizzle and Busta Rhymes know that they're not allowed to rap any more" (Taylor)
After Lorelai wonders, "Isn't it way too Hamilton?"—referring to the rap interlude in the musical—Taylor admonishes her by naming a pair of hip-hop artists, much to the group's surprise.
"You know, Taylor, I've written some songs…" (Sophie)
A classic meta moment as Sophie, who is played by legendary songwriter Carole King, offers to donate a "catchy" song she has written for the musical. She steps to the piano and plays the opening chords of "I Feel the Earth Move," a song that hit No. 1 on the charts for five weeks in 1971, until he dismissively cuts her off. "Sorry," Taylor says. "That's not catchy."
"I Feel the Earth Move" is from King's classic 1971 album Tapestry, which spent 15 weeks at No. 1. Another tune from that album, "Where You Lead," later doubled as the Gilmore Girls theme song during the show's original run.
"It's a Duncan Phyfe" (Rory)
A nod to a 19th-century American furniture maker who revolutionized the neoclassical style.
Matlock (Rory)
A nod to shows that retired people prefer. The laziest reference of the entire revival. At least go for something fresher, such as Judge Judy or The O'Reilly Factor.
Longfellow (Lorelai)
A nod to the 19th-century New England poet, whose words ("There hath pass'd away a glory from the earth") are to adorn Richard Gilmore's headstone, if they can only figure out the proper quotations marks to use.
"Very Lou Grant" (Jess)
A reference to the news director at WJM-TV where Mary Richards worked on The Mary Tyler Moore Show. Mr. Grant, played by Edward Asner—who recently turned 87—always had a bottle of hooch stashed in a desk drawer for special occasions...and mundane occasions.
David Carr (Rory)
Never explicitly mentioned, but a black-and-white framed photograph of the late and highly regarded media critic for The New York Times hangs on the wall next to Rory's desk at the Stars Hollow Gazette.
"So you've got Dave Eggers shaking in his boots?" (Rory)
A nod to the prodigiously talented and prolific 46-year-old author of A Heartbreaking Work of Staggering Genius and founder of McSweeney's, an acclaimed online literary journal.
"When you started, Nora Ephron felt good about her neck" (Rory)
A reference to the title of a 2006 memoir—I Feel Bad About My Neck: And Other Thoughts on Being a Woman— written by the humorist and screenwriter most renowned for writing When Harry Met Sally...
"I coulda been a contender" (Rory)
A quote from On the Waterfront, the 1954 film that won eight Oscars, including best picture and best actor for Marlon Brando, who played down-and-out boxer Terry Malloy. This is the second time in this episode that Brando is being quoted from a film that won best picture and in which he won best actor. Like mother, like daughter. Coincidence?
"He gave me a copy of The Mysteries of Laura. Is that a show?" (Rory)
It is. Or was. It starred Debra Messing as a single mom who was also a homicide cop in New York City. NBC canceled it last June.
"Now, thanks to you, she's out there sipping a gimlet with Jack the Zipper" (Lorelai)
A reference to the notorious 19th-century London serial killer, Jack the Ripper, and perhaps also an unintentional nod to George Zipp, the ill-fated fighter pilot from Airplane!, whose name was itself a play on George Gipp.
"Is this the top-secret Manhattan Project you've been working on?" (Lorelai)
The Manhattan Project was the code name for the task of developing an atomic bomb during World War II. The work was done in Los Alamos, New Mexico.
"I don't know, Mrs. Muir, find a ghost" (Lorelai)
A nod to either the 1947 film, The Ghost and Mrs. Muir, starring Rex Harrison and Gene Tierney, or the late-'60s TV series of the same name. The premise: a young widow falls in love with a handsome ghost.
"It's a perfect Lifetime movie, Maggie Smith can play the mother" (Lorelai)
A doff of the cap to the indefatigable octogenarian English actress, who has been working steadily for six decades.
"Is Colombia pissed over Narcos?" (Lorelai)
The first reference to another Netflix series in the revival, but the second reference, albeit indirectly, to Pablo Escobar.
Sandra Lee (Luke)
Luke informs Lorelai that the word is out on how the Dragonfly Inn mistreats its celebrity chefs, so Lee, who is married to New York Governor Andrew Cuomo, has turned down the gig.
"I'm going to do Wild" (Lorelai)
Lorelai announces her intention to retrace the steps of Cheryl Strayed, but not those of Reese Witherspoon ("Book or movie?" Luke asks. "Book," Lorelai replies), as the film took liberties that the book did not.
- Why 'Gilmore Girls: A Year in the Life' will be bingeworthy
- Reserve Thanksgiving weekend for 'Gilmore Girls: A Year in the Life'
- Netflix may revive the Gilmore Girls