Fact Check: Did Joe Biden Ensure Clarence Thomas Joined Supreme Court?
Supreme Court Justice Clarence Thomas has attracted widespread criticism from the left for the vote to overturn Roe v. Wade, along with further arguments signaling that SCOTUS may also overrule a previous decision legalizing gay marriage nationwide.
The ruling and Thomas's role in it angered, among others, President Joe Biden, who issued a strong condemnation of the decision that limits abortion rights across the U.S.
Many U.S. states have now—or are set to—ban abortion, but did Biden play a part in confirming Thomas for SCOTUS to begin with?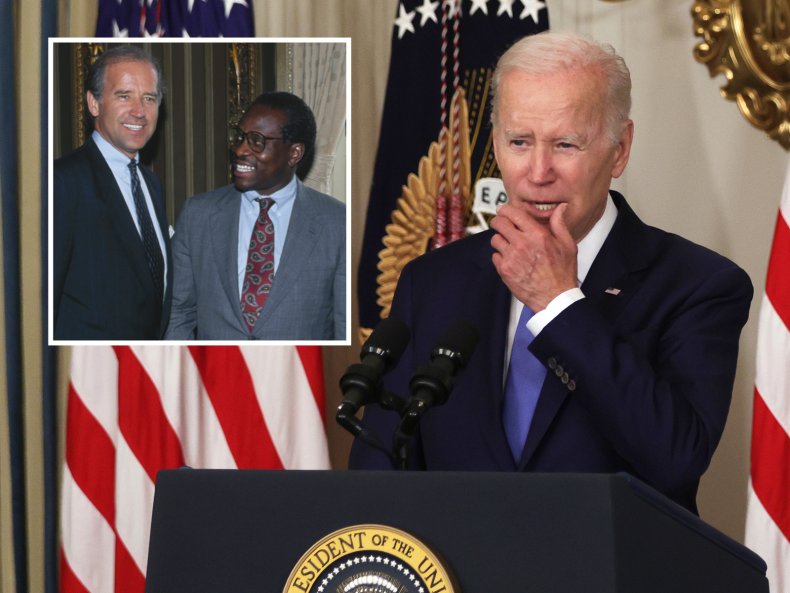 The Claim
A tweet, posted on 28 June 2022, responding to Biden's comments on Roe v. Wade claimed the president had "made sure" Thomas became a Supreme Court justice.
"Too many people are mad about Thomas and not enough are mad that he's on the bench because Biden fought to install him there," another user wrote, in a tweet gathering more than 1,300 interactions.
The Facts
The claims about whether Biden helped install Thomas to the Supreme Court appear to be referencing the current U.S. president's handling of the Anita Hill sexual harassment Senate hearing more than 30 years ago.
Hill, now a professor of social policy, law, and women's, gender and sexuality studies at Brandeis University, appeared before a Senate Judiciary Committee hearing in 1991, chaired by Biden, who was then-Democratic Senator for Delaware, to present allegations that Thomas had sexually harassed her.
Hill told the committee in grueling detail about her alleged experience, claiming that Thomas "spoke about acts that he had seen in pornographic films involving such matters as women having sex with animals and films showing group sex or rape scenes."
Thomas denied the allegations.
As chair of the committee, Biden was criticized by some for supposedly losing control of the hearing, namely by refusing to call three other witnesses who reportedly had their own sexual harassment complaints about Thomas.
Biden has since said he was "sorry that she (Hill) had to go through what she went through," and that he believed the allegations against Thomas.
Despite Hill's testimony, Thomas was confirmed shortly after a hearing by a narrow 52-48 margin.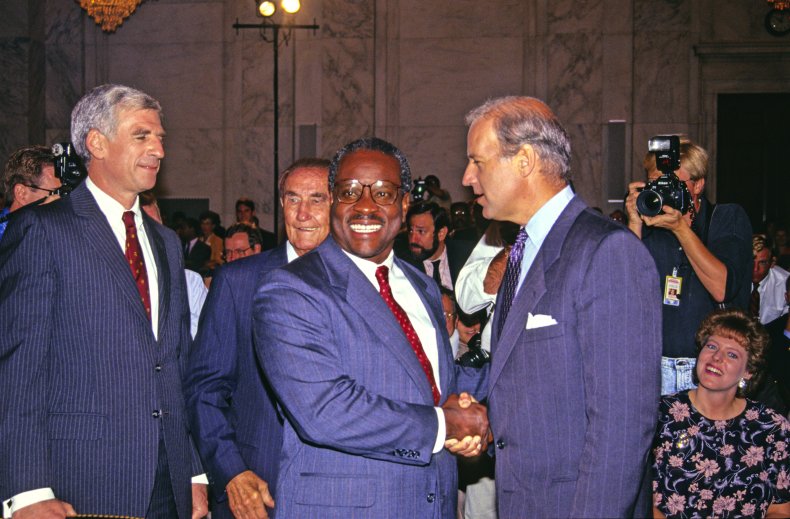 However, while Biden is still scrutinized for his role in Hill's hearing (which, had it been handled differently, arguably could have damaged Thomas' prospects) it is a matter of a public record that Biden voted against Thomas' confirmation.
Biden has condemned the Supreme Court's ruling on Roe v. Wade and criticized Thomas' opinion on the precedent it could set for rulings on gay marriage.
"He (Thomas) explicitly called to reconsider the right of marriage equality [and] the right of couples to make their choices on contraception," Biden said during a recent speech, adding that the court is taking the country on an "extreme and dangerous path."
The White House and Thomas have been contacted for comment.
The Ruling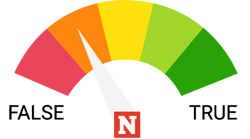 Mostly False.
Biden has been criticized for his handling of the Anita Hill Senate hearing that detailed sexual harassment allegations against Clarence Thomas. It's possible that had the hearing been handled differently, Thomas may not have been confirmed, but such scenarios are entirely speculative. The fact is that Biden did not vote Thomas into the Supreme Court, so otherwise did not ensure his confirmation, and has also been highly critical of Thomas' recent decision-making around abortion and gay rights.
FACT CHECK BY NEWSWEEK