Fact Check: Did Mass Shooting Deaths Drop 43% After Assault Weapons Ban?
Shootings at Michigan State University and an El Paso Walmart within days of each other have led to shock and mourning across the U.S.
The regularity of such tragedies, particularly in the wake of other mass shootings recorded this year, has catalyzed online debate over gun control.
According to one account shared on Twitter, a 10-year ban introduced on "assault weapons" in the U.S. in 1994 led to a substantial fall in the number of mass shooting deaths, only to rise significantly after it expired.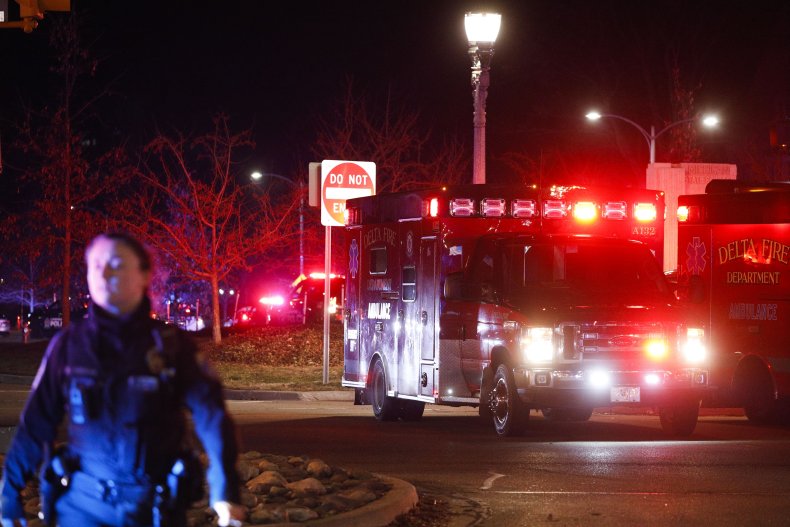 The Claim
A tweet posted by activist Mohamad Safa on February 15, 2023, which has been viewed more than 128,000 times, said: "Do you know that in 1994 Bill Clinton banned assault weapons and mass shooting deaths dropped by 43%, in 2004 the ban expire [sic] and mass shooting deaths shot up by 239%."
The Facts
Comparisons between the U.S. and countries with stricter gun control laws are frequently used in the wake of events like the shooting at Michigan State.
Australia, as one example, claims to have seen a significant fall in the number of mass shootings after it experienced one such tragedy at Port Arthur, Tasmania, in 1996.
Analysis by Newsweek found that the country experienced far fewer mass shootings since 1996—perhaps none at all, under some definitions.
Changes to U.S. law and restrictions on firearms have been incremental, but the country briefly saw a ban on what it called "assault weapons" between 1994 to 2004.
While the term "assault" has been more commonly associated with rifles such as the AR-15, the ban included weapons such as the handheld Tec-9 and the Israeli Military Industries UZI.
The bill's effectiveness and scope were also questioned at the time. A 1999 National Institute of Justice paper on the impact of the ban noted that it still exempted prohibited weapons bought before, and how only small adjustments to a firearm, such as shortening its barrel by only a few millimeters, were "sufficient to transform a banned weapon into a legal substitute."
The source of the claim on Twitter appears to be University of Massachusetts researcher Louis Klarevas, who found that compared with the 10-year period before the ban, the number of people dying from mass shootings fell by 43 percent, and increased 239 percent 10 years after.
However, as Klarevas told The Washington Post, he only assessed "high fatality" mass shootings and "did not have comprehensive data of mass shootings that resulted in less than 6 killed."
The Post was also provided with analysis that suggested per capita incidence of gun deaths did dip during the period. However, this data did not assess assault weapons in particular and, as mentioned in the article, there are other issues with it too.
As Klaveras stated, he had only counted shootings where the number of deaths was six or more. The definition of a mass shooting is contentious but one metric regularly cited is any shooting where four or more victims had died.
Looking only at statistics involving six or more victims would, in theory, narrow the number of incidents recorded.
There are further disagreements about what counts as a mass shooting. While four or more is used frequently, the Gun Violence Archive (which is widely quoted in the media) defines it as "being that they have a minimum of four victims shot, either injured or killed."
This type of analysis, again, could significantly alter the statistics quoted on Twitter if used.
Furthermore, the link between the dates and the number of deaths here is correlative. Qualitative and quantitative analysis would be needed to more confidently determine whether the assault weapon ban directly impacted the number of deaths in these circumstances.
As data by Statista shows, the number of mass shootings across the U.S. continued to increase after 2004, but we do not have sufficient evidence to attribute that increase to the lifting of the weapons ban alone.
Nonetheless, while the claim that there was a 43 percent drop and 239 percent rise in the 10 years before and after the ban is based on real expert analysis, that analysis used a less usual methodology, and inferences from it are not based on a thorough examination.
A recent Newsweek poll found a majority of Americans agree that there should be a maximum age for purchasing firearms, although respondents did not agree on the limit.
The poll—conducted between January 28 and 29 among a sample of 1,500 eligible U.S. voters—found 52 percent of respondents supported the imposition of a maximum age requirement for the purchase of firearms.
Among these, 20 percent of respondents thought the age limit should be set at 60, while 16 percent said that it should be set at 70.
The Ruling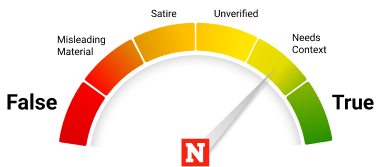 Needs Context.
The figures cited on Twitter come from an analysis by one expert, quoted by The Washington Post, who looked at the number of mass shootings where six or more people died during 1994-2004 compared to the ten years before and after those dates.
Interpreting the results and whether it was related to the 1994-2004 assault weapons ban, however, is correlative.
Accounting for shootings where less than six people died could also alter these results. The definition of mass shootings remains contentious with some analysts counting both injuries and deaths of four or more people.
FACT CHECK BY Newsweek's Fact Check team