Fact Check: Did New Zealand's Jacinda Ardern Call To Censor Free Speech?
The internet has become a powerful tool for governments and pressure groups to spread misinformed propaganda across the world, often with little oversight or consequences for their actions.
From COVID-19 conspiracy theories, to misleading reports on the conflict of Ukraine or how Trump "won" the 2020 election, there can be no doubt of the power that online forums, messaging services and social media have become hotbeds of mistruth.
While governments have recognized the seriousness of the issue, many are getting pushback from the public over policy or political intervention that some see as draconian. A prominent example of this was the Biden administration's failed attempt to introduce a "disinformation board."
So, when Jacinda Ardern made a speech to the UN General Debate about efforts world leaders should make to curb elements of free speech online, quotes from it unleashed a flurry of comments, some of which were, somewhat ironically, misleading.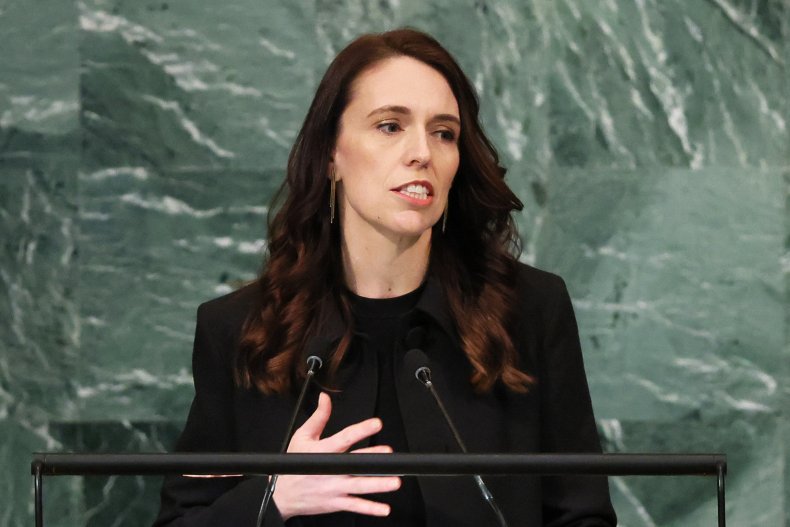 The Claim
A number of tweets posted on September 28, 2022, accused New Zealand prime minister Jacinda Ardern variously of saying "free speech on the internet was a 'weapon of war'" and that she wanted "total government control over speech."
Journalist Glenn Greenwald tweeted that Ardern was the "face of authoritarianism" and "someone so inebriated by her sense of righteousness and superiority that she views dissent as an evil too dangerous to allow."
The Facts
Jacinda Ardern's speech has not been warmly received by some right-leaning outlets and commentators.
Fox News reported that Ardern had been "condemned for calling to regulate free speech as a 'weapon of war'" and repeated opinions that her comments were "'authoritarian.'"
Others, however, appear to have grossly misinterpreted her remarks in order to make partisan arguments about the limits of freedom of speech and internet regulation.
Ardern's United Nations speech, available in full on the UN 's official website and on YouTube, discussed a number of topics from global warming, to COVID-19 to Russia's invasion of Ukraine.
During the course of her speech, Ardern also began to refer to the threat posed by "mis and disinformation" online.
Referencing the grounds for the United Nation's existence and purpose, Ardern said: "We recognize the threats that the old weapons created, we came together as communities to minimize these threats, we created international rules norms and expectations, we never saw that as a threat to our individual liberties rather it was a preservation of them.
"The same must apply now as we take on these new challenges."
Ardern argued that, while New Zealand valued the right to protest, "upholding these values in a modern environment translates into protecting a free, secure and open internet to realize all of the opportunities that it presents in the way we communicate, the way we organize, the way we gather.
"But that does not mean the absence of transparency, expectations or even rules if we correctly identify what it is we are trying to prevent."
The prime minister referenced the 2019 Christchurch massacre in New Zealand, which was live streamed "in an effort to gain notoriety and to spread hate."
These parts of her speech were not only not shared on Twitter, but parts of it were summarized poorly or twisted to suggest that she referred to "internet freedom" as a "weapon of war."
Not only is "internet freedom" not mentioned in her speech, but Ardern explicitly recognized that conversations around regulating speech are fraught.
"As leaders, we are rightly concerned that even the most light-touch approaches to disinformation could be misinterpreted as being hostile to the values of free speech that we value so highly," she said.
"But while I cannot tell you today what the answer is to this challenge, I can say with complete certainty that we cannot ignore it. To do so poses an equal threat to the norms we all value."
Ardern suggested that misinformation or a "lie online or from a podium" can have harmful consequences and that the internet can be hijacked as a useful tool to achieve those aims.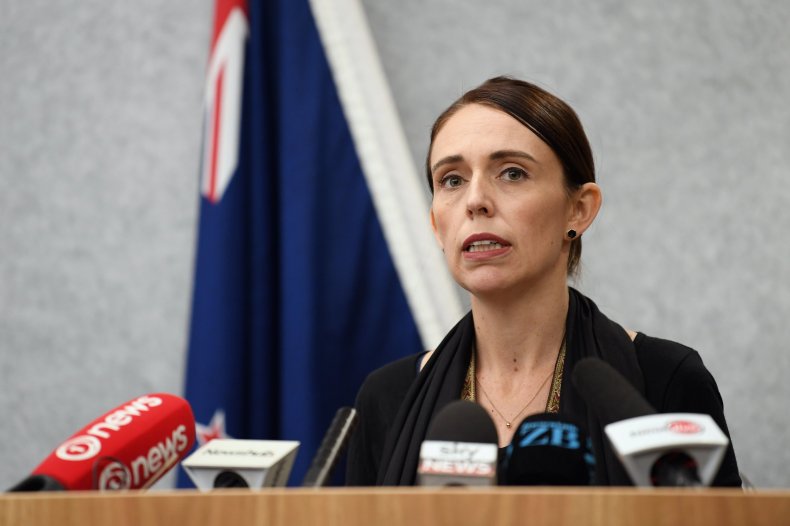 As Newsweek has reported on many occasions, misleading social media posts, articles and photos are commonly used to help spread unreliable information and mistruths, particularly on matters or figures of political debate.
The arguments being made about Ardern's speech, in the rough, appear to be that any type of online censorship or regulation, from any authority, is damaging to the principle of freedom of speech, no matter how it manifests. Instead what she was referring to is the weaponization of free speech societies and platforms by misinformation agents.
However, the manner in which this has been expressed, that Ardern considers internet freedom a "weapon of war," that she wants "a new internet", or that she sees "dissent as an evil too dangerous to allow" patently misrepresents both the content and the sentiment of her speech.
Newsweek has contacted New Zealand's Department of the Prime Minister and Cabinet for comment.
The Ruling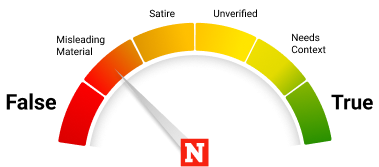 Misleading Material.
Jacinda Ardern's speech to the UN discussed the challenge of combating misinformation online. She did not suggest that there should be "total government control of speech" or that "free speech" in and of itself was a "weapon of war," as posts on Twitter imply.
FACT CHECK BY Newsweek's Fact Check team