Fact Check: Is Dr Oz Right to Suggest Legalizing Weed Raises Unemployment?
GOP senatorial candidate for Pennsylvania Dr Mehmet Oz has suggested that legalizing marijuana could lead to higher rates of unemployment.
Mehmet, who is currently awaiting the outcome of the Republican primary, said he was unconvinced that relaxing the state's laws on cannabis would help more of its citizens get into work.
According to the U.S. Bureau of Labor Statistics, the seasonally adjusted unemployment rate for Pennsylvania was 4.8%, among the highest in the country. Carrying any amount of marijuana, without a valid medicinal marijuana ID card, remains a criminal offence in the state.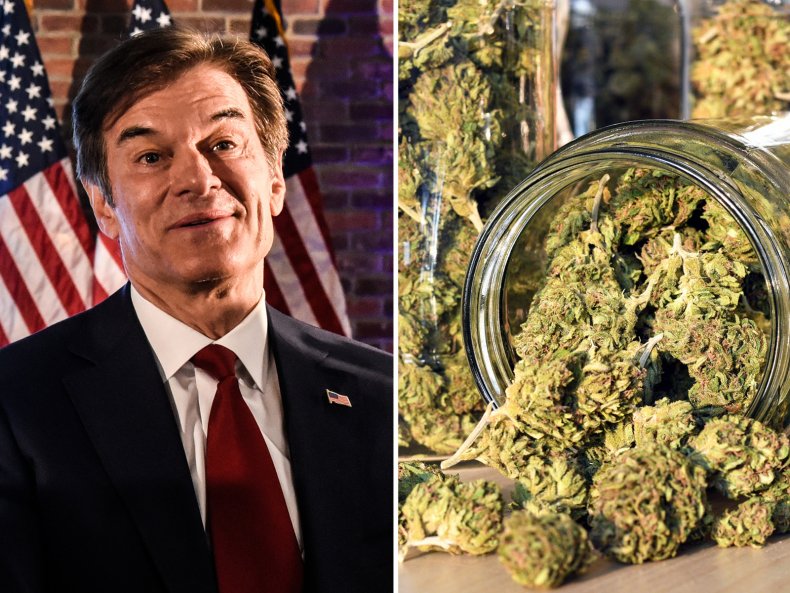 The Claim
Dr Mehmet Oz, appearing on Newsmax in May 2022, was quizzed on air about his stance on cannabis legalization in Pennsylvania.
While Democratic senatorial opponent John Fetterman has openly spoken about liberalizing Pennsylvania's weed laws, Oz complained that there weren't enough "Pennsylvanians to work in Pennsylvania, so giving them pot so they stay home is I don't think an ideal move," later adding he didn't want "marijuana to be a hindrance" to getting PA citizens into work.
The Facts
It's not clear what evidence about marijuana and employment Dr Oz based his assumptions on.
There are currently 18 states that have fully legalized marijuana: Alaska, Arizona, California, Colorado, Connecticut, Illinois, Maine, Massachusetts, Michigan, Montana, Nevada, New Jersey, New Mexico, New York, Oregon, Vermont, Virginia and Washington (and District of Columbia).
Figures from the U.S Bureau of Labor Statistics show that in April 2022, the average seasonally adjusted employment rate for those states was around 4%. This is slightly higher than the national rate which was 3.6%.
Of course, this is a crude measurement, as while not all states have fully legalized marijuana, many have sanctioned its medical use.
Furthermore, while states like California, New Mexico and Nevada have above average rates for unemployment (between 5.3% to 4.6%) many states where marijuana is not fully legalized are also experiencing above average unemployment, such as Delaware, Texas and (as Oz mentioned) Pennsylvania.
Moreover, there is considerable evidence marijuana legalization opens new opportunities for employment, growth and business.
A study by the University of New Mexico and California Polytechnic University found that counties with marijuana dispensaries enjoyed increased employment and that any negative effects from cannabis legalization were outweighed by the jobs it created.
Another study using data from Colorado found that the sale of recreational cannabis through dispensaries was associated with 0.7 percentage point decrease in employment rate and a 4.5% increase in overall number of employees.
Steven Hawkins of the U.S. Cannabis Council, writing for Newsweek in March 2021, suggested that taxes on legal cannabis could help create up to 1.6 million jobs.
A report by Newsweek in April 2022 found that tax revenue collected from marijuana went towards projects that, in theory, would help reduce joblessness such as initiatives to assist with mental health and substance abuse.
Dr Oz did not state exactly what evidence his claim is based on, nor does there appear to be any publicly available data to support it.
Newsweek has contacted Dr Oz for comment.
The Ruling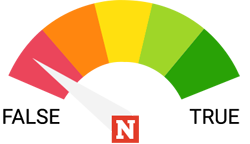 False.
Dr Oz appears to have based this claim on little to no evidence. While employment statistics alone can't be used to determine whether the legalization of marijuana has an effect on joblessness, the statistics are not strong to suggest any correlation between weed and work. Pennsylvania, where Oz is running, has one of the highest unemployment rates in the country as of April 2022, a state which has not yet fully legalized marijuana. There is considerable other evidence that weed legalization leads to decreases in the unemployment rate and boosts business.
FACT CHECK BY NEWSWEEK