Fidel Castro Urges Cuba's Communist Party to Fulfill His Vision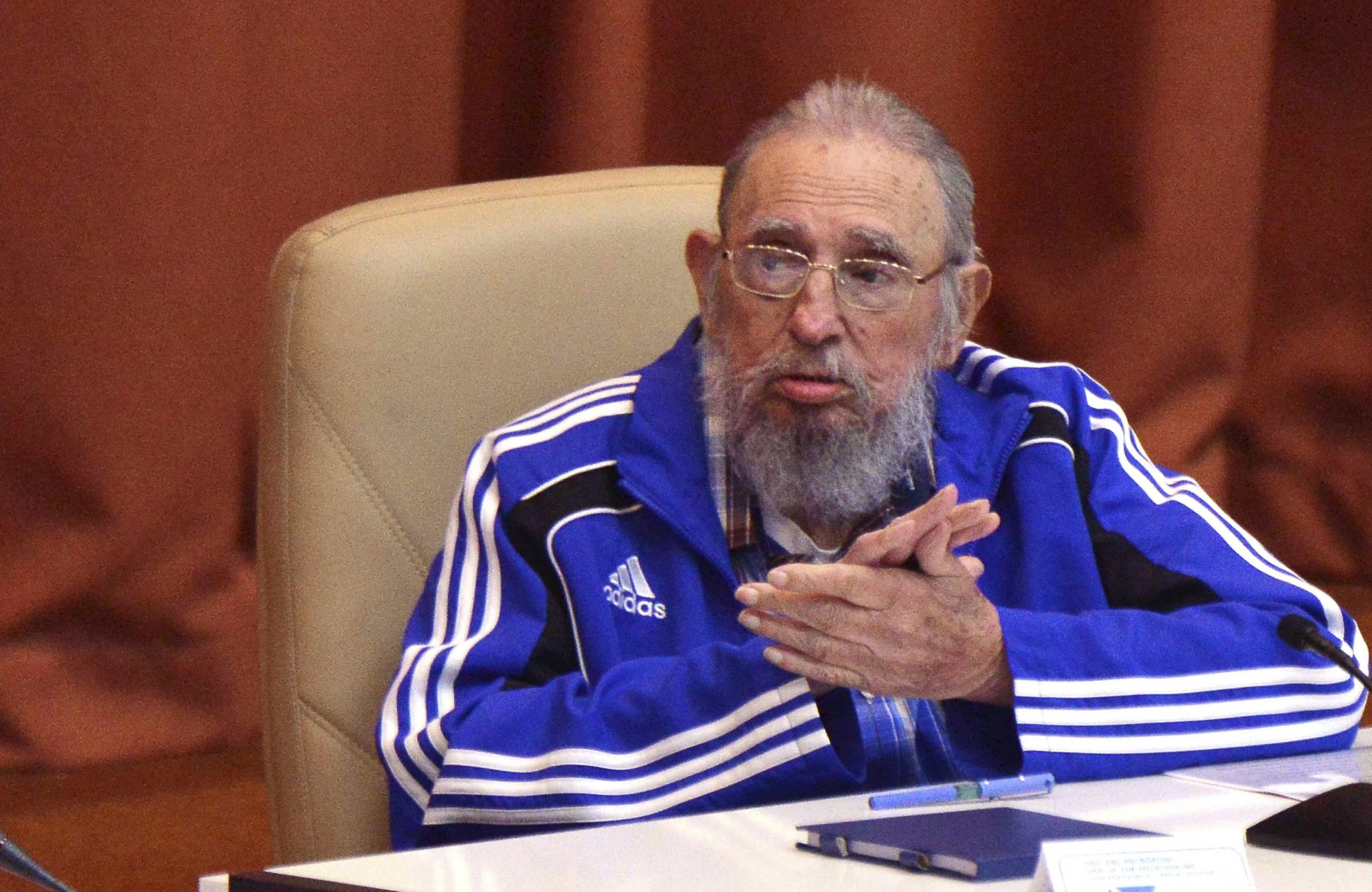 Former Cuban President Fidel Castro told a gathering of the Communist Party in Havana on Tuesday that he would soon die, and urged his followers to fulfill his vision for the country.
His speech came during a rare public appearance for the revolutionary leader. The longtime dictator, now 89, has been mostly absent from the public since he temporarily handed over power to his younger brother, Raúl Castro, in 2006. Two years later, Raúl officially took control of Cuba from his ailing brother.
In recent years, photographs have surfaced of Fidel looking frail. He sometimes writes a newspaper column and receives dignitaries at his Havana home. He spoke during the Communist Party's four-day congress, which meets about every five years.
"Soon I will be like everybody else, everybody will get their turn, but the ideas of Cuba's Communism will remain," he said, according to a translated video published by The New York Times. "This could possibly be one of the last times that I speak from this room." He will be 90 on August 13.
Dressed in a blue track jacket, he was greeted with a standing ovation and chants of support. During the meeting, the Communist Party re-elected Raúl, 84, to another five-year term as president, confirming the brothers' Revolution-era policies will remain in place in Cuba.
Raúl, viewed more as a pragmatist than his brother, will step down as the country's president in 2018. He said the next five years will be a transition period for the country. In his speech, Fidel Castro commended Raúl for his "magnificent efforts" leading Cuba as president.
In recent weeks, Fidel Castro has been critical of Barack Obama's historic March visit. He has warned Obama against interfering with Cuban politics, saying his country doesn't need the United States in order to prosper. "We are able to produce the food and material wealth we need," Castro wrote in Cuba's state-owned newspaper, Granma, in late March. "We do not need the empire to give us anything."
Obama's trip came amid easing tensions between the U.S. and Cuba, more than a year after he announced his intention to normalize relations. In 1961, then-President Dwight Eisenhower withdrew diplomatic recognition of the island nation in response to Cuban demands that U.S. Embassy staff be reduced.
The two countries officially re-established diplomatic relations by agreeing last summer to open embassies in each other's capital cities, thus ending more than five decades of hostility. The U.S. has removed Cuba from its State Sponsors of Terrorism list and has loosened restrictions barring U.S. citizens from traveling to the island. Obama has asked Congress to lift the travel embargo that prevents most Americans from visiting Cuba.
Before Obama's visit, the last and only sitting president to visit Cuba was Calvin Coolidge in January 1928.