'The Flash' Release Date, Cast, Trailer and Plot
The Super Bowl is known for several things other than the game itself: The halftime show, the ads and the biggest movie trailers.
2023's edition of the event saw a number of trailers be released, but it was The Flash that might have been the most exciting for viewers on February 12.
Starring Ezra Miller, The Flash is set to kickstart the new era of the DC Universe which will be led by James Gunn and Peter Safran.
Here is everything that viewers need to know about the new trailer.
When Will 'The Flash' Come Out?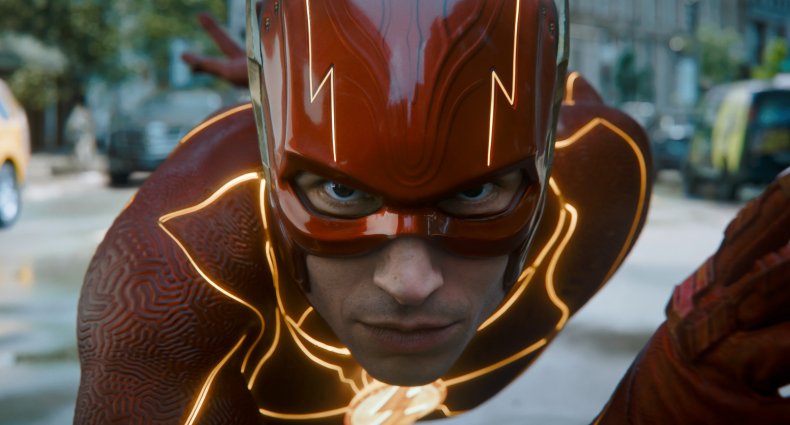 The Flash has had a long road to theaters as its release has been delayed on multiple occasions. However, fans can finally pencil in June 16, 2023, as the film's official release date.
Originally, The Flash was meant to be released in 2018, but it was delayed due to changes in director, star Ezra Miller's commitments to the Fantastic Beasts franchise, and the COVID-19 pandemic.
However, DC fans may be delighted to know that The Flash's release was moved up a week. It was going to come out on June 23 but it was moved to June 16 because of positive early test screenings, Deadline reported in December 2022.
What Is 'The Flash' About?
Plot details for the film have been kept mostly under wraps, but the trailer showed that Miller's Barry Allen is attempting to travel back in time in order to save his mother from being murdered. It seems this leads to him being trapped in an alternate reality.
Barry will have to enlist the help of heroes like Batman (Michael Keaton's version, that is), Supergirl and his alternate self in order to save the universe and return to his reality.
Who Will Star in 'The Flash'?
As mentioned, Miller will return to portray Barry Allen once again after previously portraying the character in films like Justice League, Suicide Squad and Batman v Superman: Dawn of Justice.
The actor will be joined by Michael Keaton, who returns as Bruce Wayne after first taking on the role in 1989's Batman and 1992's Batman Returns. Sasha Calle will join the franchise as Kara Zor-El aka Supergirl
Other actors returning to the DC film franchise include Michael Shannon, who plays General Zod from Man of Steel, and Ben Affleck as his iteration of Bruce Wayne whom he played in Batman v Superman: Dawn of Justice and Justice League.
Affleck will also return to the role in Aquaman and the Lost Kingdom, which is currently slated to be released on December 25, 2023.
Is There a Trailer for 'The Flash'?
Yes, as mentioned a first-look trailer was revealed at the 2023 Super Bowl, and it was also released online for DC fans around the globe to enjoy.
The Flash will be released in theaters on June 16, 2023.