Fourth Stimulus Check? Billionaires' Pandemic Profits Could Easily Fund Two More Payments
As millions of Americans call for further stimulus checks and a growing number of lawmakers urge President Biden to support more direct payments, billionaires' pandemic profits alone could easily fund two more direct payments to all Americans with change left to spare.
Congress has thus far approved three rounds of direct stimulus checks since the start of the COVID-19 pandemic, with the first for $1,200 being approved in March 2020 followed by a second payment of $600 in December. Under President Joe Biden's American Rescue Plan, which was passed and signed in March, most Americans received another $1,400 payment. Now more than 2 million Americans have signed a Change.org petition calling for recurring monthly stimulus checks of $2,000 as dozens of lawmakers have urged Biden to support a similar proposal.
Meanwhile, data from Forbes—which tracks the net worths of the wealthy—finds that America's 722 billionaires saw their wealth grow by 35 percent between January of last year and April 28 of this year. Their collective net worths have increased from $3.4 trillion to $4.6 trillion today—a dramatic rise of some $1.2 trillion.
Considering the total U.S. population is estimated to be about 328 million people, that would mean billionaires' pandemic profits could easily fund two more checks of $1,400 for every single American with a significant amount of money left to spare. In fact, if the $1.2 trillion were equally divided among all Americans, that would be enough for every single American to receive three payments of a little more than $1,200 or one single payment of just over $3,600.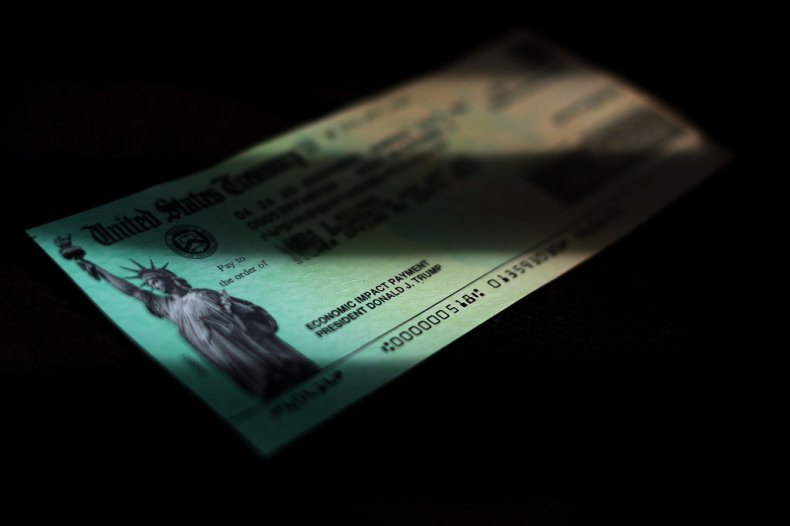 While it appears unlikely that there is enough political will to redistribute the pandemic gains of the nation's few hundred wealthiest citizens, this simple analysis highlights the dramatic and rapidly growing inequality within the country. As millions of Americans lost their jobs, struggled to pay rent, and went hungry during the COVID-19 pandemic—a relatively small number of the wealthiest Americans saw their wealth grow by unprecedented amounts.
An April report from Americans for Tax Fairness and the Institute for Policy Studies showed that prior to the pandemic, Amazon founder Jeff Bezos was the only American with a net worth of more than $100 billion. Now over a year later, there are six billionaires with net worths above $100 billion and Bezos' net worth has shot up from $113 billion in early 2020, to nearly $200 billion today.
Last August, Senator Bernie Sanders, a Vermont independent and former Democratic presidential candidate, put forward a proposal that would tax "the obscene wealth gains" of billionaires during the COVID-19 pandemic. The Sanders plan would have used the revenue to provide all Americans with universal health care coverage—known as Medicare for All.
"It is time for the Senate to act on behalf of the working class who are hurting like they have never hurt before, not the billionaire class who are doing phenomenally well," Sanders said in a statement at the time.
More than 70 lawmakers in Congress have backed distributing recurring monthly payments to Americans until the end of the pandemic. In January, Representative Ilhan Omar, a Minnesota Democrat, led a letter signed by more than 50 House colleagues to Biden calling for monthly stimulus checks. At the end of March, 20 Senate Democrats signed a similar letter directed to the president, saying "families deserve certainty that they can put food on the table and keep a roof over their heads."
Newsweek reached out to the White House for comment.