'Girl in the Picture': Does Franklin Floyd Have an Execution Date Set?
The harrowing crimes of Franklin Delano Floyd are at the center of Netflix's latest true-crime documentary, Girl in the Picture.
In 1975, Floyd kidnapped a young girl whose real identity was uncovered in 2014 to be Suzanne Sevakis. Floyd raised Sevakis as his daughter, naming her Sharon Marshall and changing his own name to Warren Marshall.
In 1989, Floyd had Sharon Marshall's name changed to Tonya Hughes and his own to Clarence Hughes. He said that they were married and Sevakis was his wife Tonya.
As heard in Girl in the Picture, Sevakis was sexually abused by Floyd, who took sexually explicit photographs of her as a child and teenager. In some of the pictures, she was young as four-years-old.
In 1990, Sevaskis, then known as Tonya Hughes, was killed in what police believed to be a hit and run incident, but ever since her death, suspicions have been raised about Floyd's involvement.
Following Sevakis's death, Floyd kidnapped her son Michael Hughes in 1994, who unfortunately has not been seen since. Floyd admitted to Hughes' murder in a 1994 interview with FBI agents.
However, Floyd is currently in prison for an entirely different murder. In 2002, he was convicted of the first-degree murder of 18-year-old dancer and beauty queen, Cheryl Commesso.
He was sentenced to death and remains on death row today. He is 79 years old.
Does Franklin Floyd Have an Execution Date Set?
No, at the moment, Franklin Floyd does not have an exact execution date.
He is currently on death row at the Union Correctional Institution in Florida.
Cheryl Commesso disappeared in April 1989 and despite extensive searches, her skeletal remains were not uncovered until March 1995.
It would take almost two more years after the discovery to identify Commesso. The Cinematic reported that an autopsy revealed she had suffered from a skull fracture as a result of being beaten and had died from two gunshot wounds to the back of the head.
Commesso's identity was only confirmed after explicit images of her "beaten and bound" were found underneath a car Floyd had stolen back in 1994.
Ahead of his trial for Commesso's murder, a judge ruled that Floyd was mentally incompetent to stand trial and ordered another mental assessment.
Floyd refused to undergo another evaluation and asserted he was fit to stand trial, which he did.
The trial began in 2002 and he was convicted and ultimately, sentenced to death.
For now, it looks very unlikely Floyd will be executed, and instead, it is likely he will die of natural causes before an execution date is set. At Union Correctional Institution, there are 16 prisoners awaiting execution.
There are 330 inmates awaiting execution in Florida, according to the Death Row USA Report October 2022.
In 2021, Florida was the second-highest state with death row inmates, behind California with 695. Executions take place at Florida State Prison only, with inmates from other prisons being transported to the execution chamber.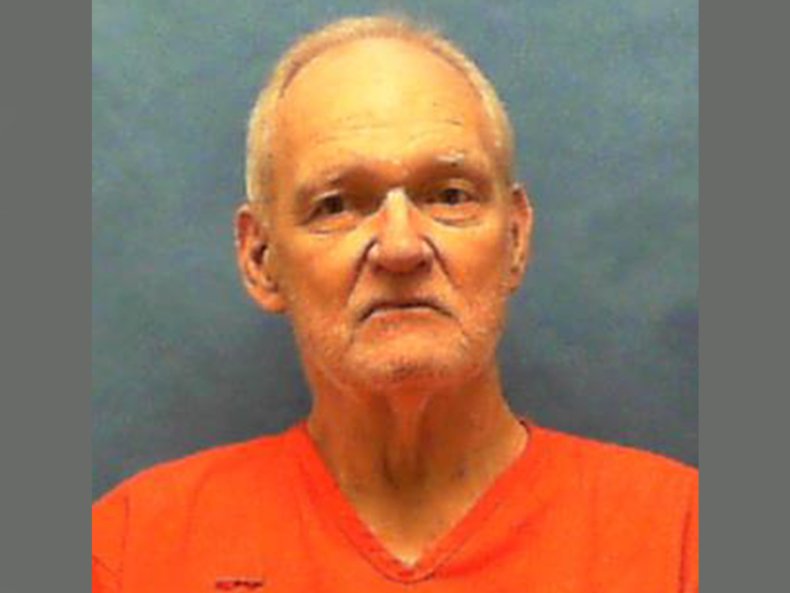 Since 1976, when capital punishment was reinstated in the state of Florida, 99 convicted murderers have been executed. However, executions have continued to decline in Florida and across the U.S. as a whole. Only 27 states out of 50 have the death penalty in place today.
With that being said, Florida is one of the few states in the U.S. where capital punishment is a legal penalty, so Floyd's execution may still take place.
The state has been home to some of the most notorious executions in recent history, including Ted Bundy in 1989, Judy Buenoano in 1998, Aileen Wuornos in 2002, Paul Jennings Hill in 2003, and Juan Carlos Chavez in 2014.
The last execution to take place involving an inmate from Union Correctional Institution at Florida's State Prison was in 2019. Serial killer Gary Ray Bowles was executed on August 22, 2019, via lethal injection.
According to Death Penalty Info.com, two executions are scheduled to go ahead in July 2022 in Texas and Alabama.
Death Penalty Info also has the lists of inmates facing execution in the rest of 2022 and in 2023 and Floyd's name is currently not on those lists.
Girl in the Picture is streaming on Netflix now.