'Game of Thrones': Ed Sheeran Wasn't the Only Musical Cameo in 'Dragonstone,' but You Probably Missed This One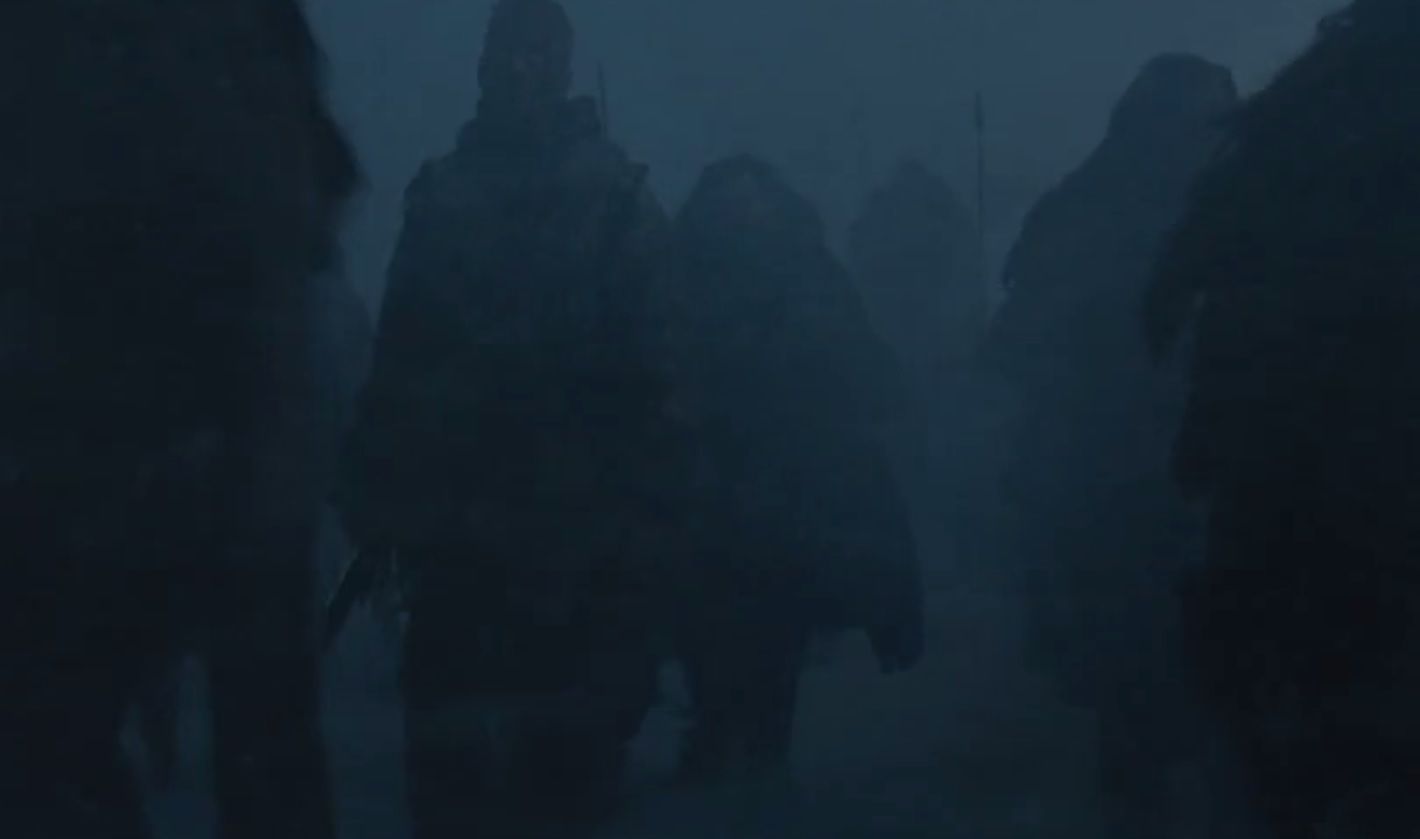 With all the hype surrounding Ed Sheeran's maligned cameo appearance in Sunday's season premiere of Game of Thrones, there was another fleeting musical guest star in "Dragonstone" who went (largely) unnoticed.
Brann Dailor, drummer in the heavy metal band Mastodon, appeared as a White Walker in one of the early scenes in "Dragonstone," which featured the undead marching through the cold winter snow.
Dailor acknowledged the cameo appearance Monday on his Instagram page:
"You guys!! I was on TV last night!! The newest episode of @gameofthronesnotofficial is centered around my character, I guy who walks very slow, oops, hope I didn't spoil anything for anyone," the musician captioned the photo.
Dailor's cameo in "Dragonstone" is actually a return visit to Westeros. The Mastodon drummer and his bandmates Brent Hinds and Bill Kelliher previously appeared as Wildlings-turned-wights in the Season 5 episode "Hardhome."
Related: 'Game of Thrones': A Guide to Season 7 Celebrity Cameos, Including Ed Sheeran
Mastodon also contributed a song titled "White Walker" to the official Game of Thrones mixtape, Catch the Throne Vol. 2, released in 2015.
Hinds, the band's guitarist, revealed in March that he visited the Game of Thrones set to film a cameo as a wight last November, while recovering from a broken leg. From the looks of it, his appearance will air separately from Dailor's this time round.
"I had my broken leg and they were like, 'You're doing the best zombie walk—we want you to come right toward the camera. I want you to drag this ax behind you,'" Hinds said on podcast The Jasta Show.
Though Dailor's cameo was not as buzzy as Sheeran's, there is something of a silver lining to that: Sheeran's appearance as a Lannister army man was ridiculed on social media and by TV critics, which may or may not have prompted him to delete his Twitter account.
Read Newsweek's deep-dive into "Dragonstone" here and watch a preview of Episode 2, "Stormborn," here.
Game of Thrones airs Sundays at 9 p.m. on HBO.