George Floyd Trial Judge is Taking No Chances with Protest Masks, Clothes
A district court judge has ordered that spectators present at the trial of Derek Chauvin, the white police officer charged with the May 25 murder of Black Minneapolis resident George Floyd, must only wear face masks or clothing that doesn't contain any slogans, logos, images, letters or numbers.
The orders, signed on March 1 by District Court Judge Peter Cahill, are just two of numerous court rules he has required to maintain order during the contentious trial.
Floyd's death at the hands of city police set off global racial justice protests against police brutality. The initial uprisings in Minneapolis lasted three days and resulted in a burned police precinct as well as over $350 million in damages citywide, according to Minnesota Public Radio.
Various protesters at the time wore face masks and clothing bearing slogans like "I can't breathe," some of Floyd's last words, or others such as "End police brutality" or "Black Lives Matter."
Cahill's order further states that police officers from the Hennepin County Sheriff's Office will keep unauthorized people from accessing the floor where the trial will be held. Only two media members total will be allowed in the courtroom at a time.
Additionally, only one member of Chauvin's family and one member of Floyd's family will be able to attend the trial at any given time. They won't be allowed to use electronic devices, such as smartphones, anywhere on the building floor where the courtroom is located. All other spectators will have to sit six feet apart from one another to prevent potential COVID-19 transmission.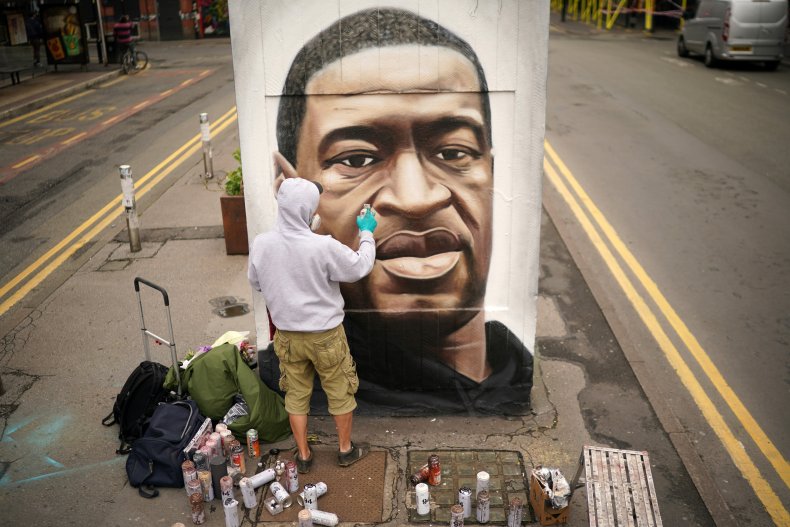 Minneapolis and state police are expecting protests during the trial. Minnesota State Patrol Colonel Matt Langer has said that he will summon troopers from around the state during the trial and verdict, according to Minnesota Public Radio News.
Earlier this year, Minnesota House's Public Safety and Criminal Justice Reform Committee approved a $35 million fund for reimbursing law enforcement agencies that protect the city during the trial. However, some GOP lawmakers say the measure would deprive the state of badly needed funds just to protect Minneapolis.
Near the beginning of February, several law enforcement groups warned that police agencies might not respond to unrest during the trial because of concerns of "the continued demonization of law enforcement officers by certain public officials at various levels of government."
Chauvin faces charges of second-degree murder and manslaughter. Video footage captured him kneeling on Floyd's neck for nearly 9 minutes as Floyd begged for his life. Chauvin's trial is scheduled to start next Monday, with jury selection and opening arguments beginning March 29.
The other three former police officers involved in Floyd's death—Thomas Lane, J. Alexander Keung and Tou Thao—have been charged with aiding and abetting second-degree murder and manslaughter. Their trial is scheduled to start at the end of August.
On Friday, the Minnesota Court of Appeals asked Cahill to consider reinstating the third-degree murder charge against Chauvin which Cahill dismissed in 2020.
Newsweek contacted attorneys for Chauvin and Floyd's family for comment.