'Get Out' Best Picture Nomination Is a Very Rare Nod of Horror Approval From the Oscars
Jordan Peele, the writer and director behind 2017's cinematic phenomenon Get Out, has accomplished the nearly impossible: He got a horror movie nominated for Best Picture.
On Tuesday morning, Peele's film picked up four Oscar nominations: Best Director, Original Screenplay and Actor for Daniel Kaluuya, to go with Best Picture. It was the cap to an extraordinary year for the writer-director and his slicing satire: In 2017, Get Out set critics alight, started myriad conversations about racism and milquetoast white liberalism, became an internet phenomenon and grossed more than $150 million domestically, making last year a historically great year for horror at the box office.
But perhaps most extraordinary is that the film—which revolves around a black photographer's nightmarish trip to meet his white girlfriend's parents—would find support from an Academy that typically looks down on horror as unserious, lowbrow fare. Say it again. Let the words sink in: Get Out is nominated for Best Picture.
The Academy has nursed a bias against horror for most of the 90-year history of the Oscars. Both Frankenstein (1931) and Dracula (1931) were shut out of the Oscars altogether. (You may not recall Cimarron, the Western that won the top award that year, but ask your grandparents.) Dr. Jekyll and Mr. Hyde garnered a Best Actor win the following year, but was not nominated for Best Picture either.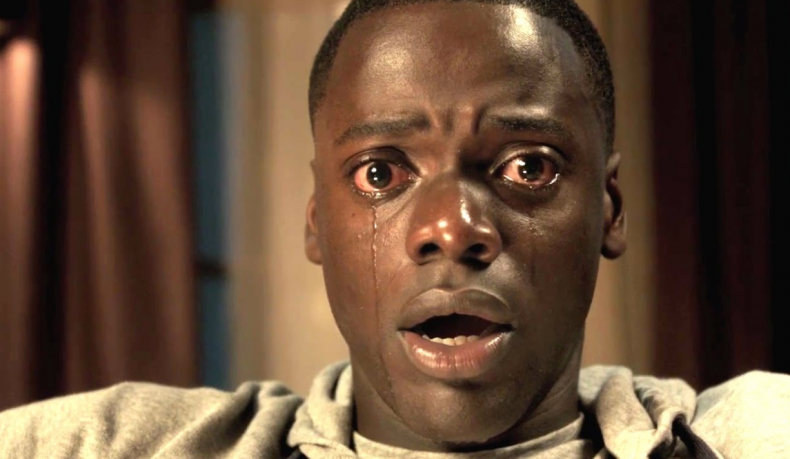 In fact, not a single horror film was nominated for Best Picture during the first 40 years of the Academy Awards' existence. The Haunting didn't get a nod. Night of the Living Dead? Snubbed. Rosemary's Baby, abandoned. Even Alfred Hitchcock could not pierce the Academy's aversion to horror: the revolutionary Psycho (1960) didn't get nominated, despite terrifying an entire generation of moviegoers and scoring nods in several major categories (including Best Director). Three years later, The Birds was also snubbed, which resulted in large packs of seagulls violently attacking Oscar voters. (OK, that never happened.) Rebecca won Best Picture in 1940, but that's less horror than gothic romance.
Eventually, The Exorcist (1973) became the first horror film ever to be nominated for Best Picture. (It lost to The Sting.) Two years after that, Steven Spielberg's Jaws, which combines thriller and horror elements in a story of a blood-thirsty shark, was also nominated. (It had tough competition that year, losing to One Flew Over the Cuckoo's Nest.)
The most significant horror snub during this era was The Shining, which was released to a muted reception in 1980 and received no Oscar nominations whatsoever. The movie's nonrecognition by the Academy seems so glaring in retrospect that there's a whole Quora question asking why it didn't get any award nominations. "The Academy is known for its bias against [the] horror genre," one respondent explained.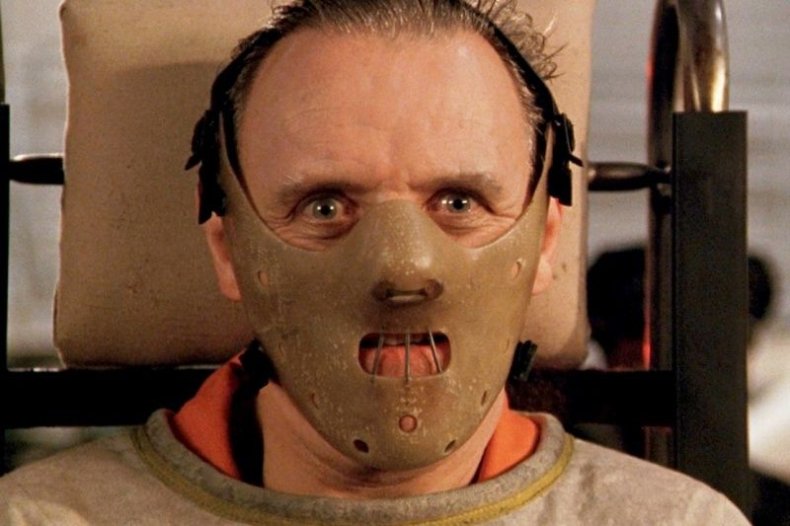 In 1992, Oscar voters were forced to take horror seriously thanks to The Silence of the Lambs, Jonathan Demme's gruesome and impeccably acted tale of cannibalism and murder. The film won in the top five categories (Picture, Director, Actor, Actress, Screenplay), becoming the first (and, to date, only) horror movie to win the top prize.
The triumph of Lambs didn't exactly usher in a golden age of Oscar-contending horror, though. As of last week, the most recent horror film to get a Best Picture nomination was either The Sixth Sense (1999) or Black Swan (2010), depending on what's included in your definition of horror. Just a few years before Black Swan, the Academy expanded the Best Picture category to include more than five films, which made it possible for a wider range of genres to receive nominations. Up (2009), for instance, was the rare animated film to be nominated; George Miller's sci-fi workout Mad Max: Fury Road (2015) snagged a nod a few years later.
Get Out could end the 25-year horror freeze-out. And, curiously, Peele's film and Lambs have something else in common: Both were released in February, typically a cinematic dumping ground for movies ignored by the Academy.
So what's different about Get Out? The film's mash-up of styles—horror, comedy, social satire—is unlike any of the aforementioned horror films. And Get Out uses horror tropes in the service of incisive social commentary. The film deftly mocks white suburban racism and liberal ignorance, and it manages, in its own probing way, to be both outrageously funny and viciously disturbing. "The real thing at hand here is slavery," Peele stated during a Q&A in March. "Not to bring down the room, guys. It's some dark shit."
The film's timing was eerily right for dark shit. Get Out was released at a remarkably charged moment: one month after Donald Trump became president and not quite four months after a majority of white voters voted for him. The film—made by a black writer/director with black audiences in mind—acutely satirizes racial relations and wealth in a country that had just elected a wealthy white guy with a history of, let's say, racial insensitivity. (The Oscars have in recent years been criticized for failing to recognize nonwhite actors and filmmakers; Peele is only the fifth African-American to be nominated for Best Director in history.)
Related: Movies about journalism get nominated for Best Picture. Why don't they win?
Peele, to his credit, has remained chill in the face of award hysteria. In a New York Times Magazine cover story, Peele highlighted the black embrace of his film and said that "no award will ever equal that to me." "Honestly," the director told CBS News, "there's no award that will ever compare to the feeling that I've been able to give people a movie that they needed."
Now, though? Maybe less chill.
"I just spoke to Daniel," the director tweeted, referring to Kaluuya. "You know when you're on the phone trying to disguise the sound of an ugly cry? I failed at that."