Ghislaine Maxwell Won't Reveal Names in Epstein's Child Sex Network, Her Brother Says
Ghislaine Maxwell will not reveal the names of other people involved in Jeffrey Epstein's child sex trafficking network, her brother has said.
The British socialite faces up to 65 years behind bars, after being convicted last week of luring teenage girls to be sexually abused by Epstein, a convicted sex offender who killed himself awaiting trial in 2019.
Her brother, Ian Maxwell, has said that she will not cut a deal with prosecutors in exchange for a lenient sentence and will instead maintain her innocence.
"Prosecution confirmed no plea bargain offers were made or received" before the trial, he told The Sunday Times newspaper. "I expect that position to be maintained."
He also said that his sister, Epstein's former girlfriend, would not name names in an interview with Sky News on December 31.
"I don't know what Ghislaine has to say about anyone else. Her position is that she did not participate or was aware of these terrible activities," he said. "So her logical position must be that's to be continued, and therefore why is she suddenly going to start producing names and who knows what? So I don't think that's going to happen."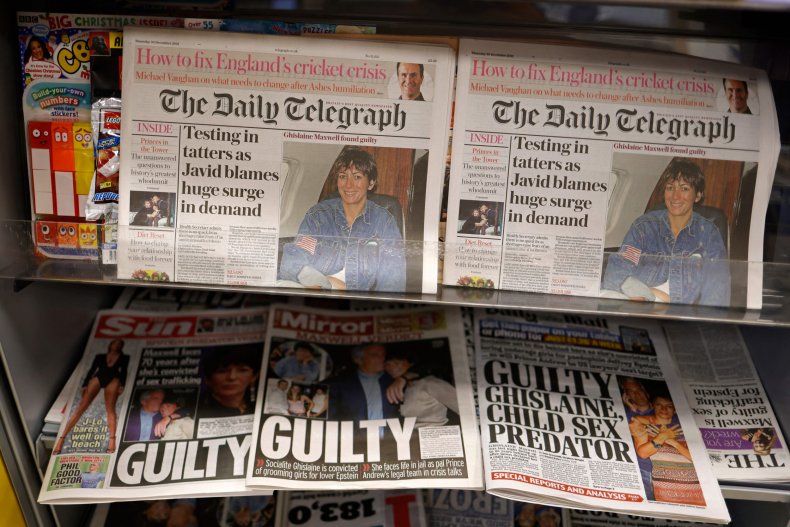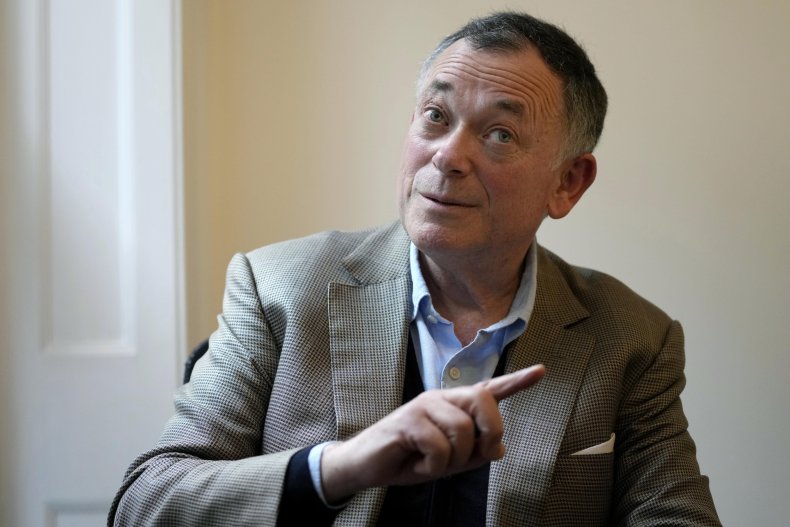 Ghislaine Maxwell's siblings have ardently supported her throughout her trial, and said in a statement that they "firmly" believe in her innocence.
Her brother told The Times that Maxwell was "subdued" by her conviction but "strong in spirit" and will appeal her conviction,
The family has been contacted for comment.
Several high-profile names cropped up during Ghislaine Maxwell's trial, including Britain's Prince Andrew and former U.S. presidents Donald Trump and Bill Clinton. They flew on Epstein's private jets, according to pilots who took the witness stand. All have denied any wrongdoing.
Maxwell still faces trial on two separate charges of perjury, which relate to evidence she gave in a civil lawsuit brought by one of Epstein's accusers, Virginia Giuffre, in 2016.
Oral arguments on Andrew's request to dismiss a different lawsuit brought by Giuffre, accusing him of rape and intentionally inflicting emotional distress, are set to proceed on Monday.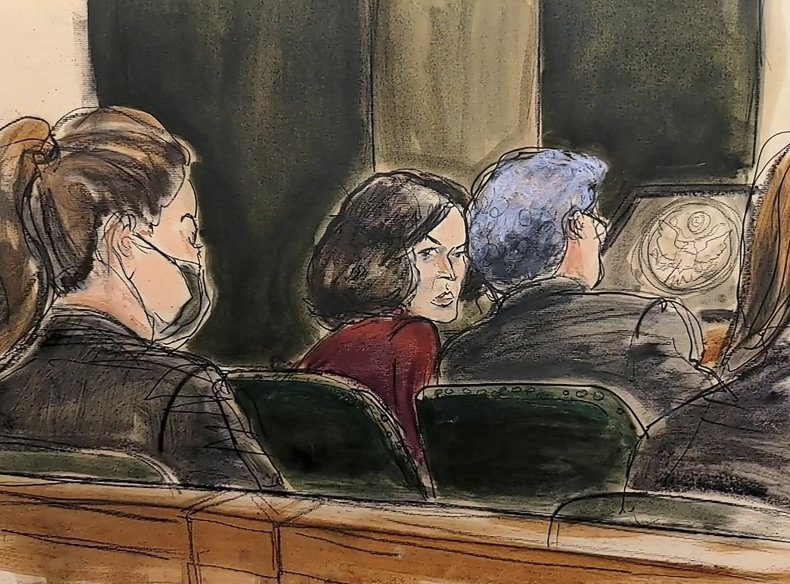 In that lawsuit, filed last year, Giuffre says she was abused by the royal on multiple occasions in 2001 when she was 17 and met him through Epstein. Andrew has repeatedly denied Giuffre's allegations.
In a statement following Ghislaine Maxwell's conviction, Giuffre said she had faith others would be held accountable. "I hope that today is not the end but rather another step in justice being served," she said. "Maxwell did not act alone. Others must be held accountable. I have faith that they will be."
But experts have said Ghislaine Maxwell's conviction and any testimony from her trial can't be cited in other court cases as evidence of another person's guilt.
"Technically the conviction of Maxwell can't be used in court against any other person," Elie Honig, a former federal and state prosecutor, recently told Newsweek.