Clinton, Sanders Will Begin Closing Arguments to New Hampshire Voters With CNN Town Hall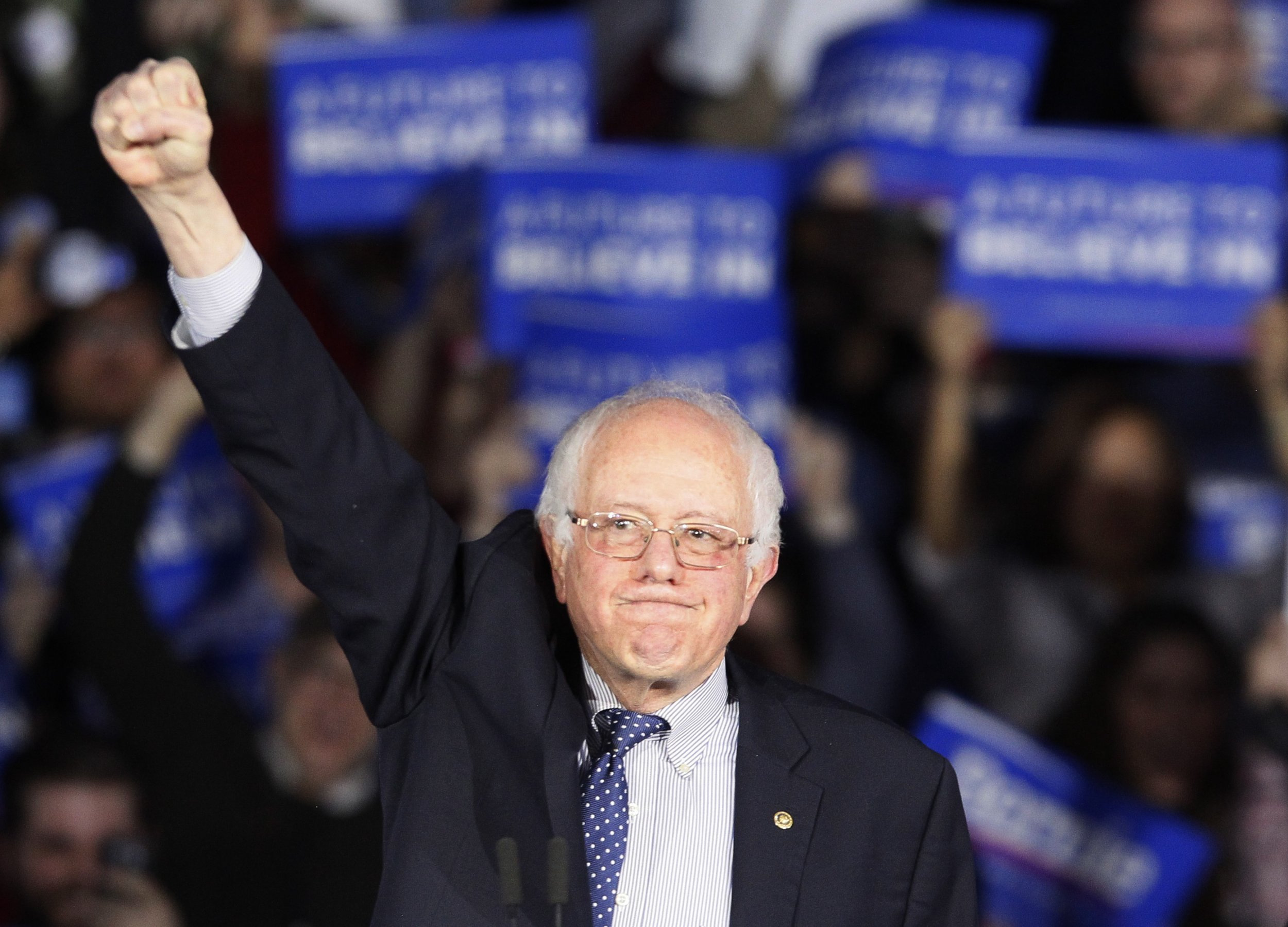 The two remaining Democratic candidates will participate in a CNN town hall in New Hampshire on Wednesday to state their cases less than a week before Granite State residents cast their votes in the nation's first primary.
Coming off of her win in the Iowa caucuses on Monday night, front-runner Hillary Clinton, along with her sole Democratic challenger, Vermont Senator Bernie Sanders, will field questions from voters in New Hampshire during the prime-time event ahead of the state's primary on February 9. Recent polling and the outcome of the caucuses show the two candidates remain in a tight race.
Clinton secured 49.9 percent of the delegate count in Iowa, while Sanders won 49.6 percent. The results were the closest in state Democratic caucus history. Former Maryland Governor Martin O'Malley, who was at odds with the Democratic National Committee (DNC) over its debate schedule throughout his campaign, dropped out of the race on Monday night after a dismal showing in Iowa. He failed to gain more than 1 percent of support among caucusgoers.
Although Clinton's campaign gained momentum with her Iowa victory, a recent surge for Sanders could threaten the former secretary of state in the Granite State. Just hours after his loss in Iowa, Sanders arrived in New Hampshire early Tuesday, saying he was proud of the momentum his campaign had recently gained and was looking ahead to the upcoming primaries.
Clinton won the New Hampshire primary when she ran for president in 2008. But this time around, Sanders is coming off a strong showing in Iowa and holds a double-digit lead over her in the Granite State's polls. Undeclared, or independent, voters play a crucial role in the state, as they make up the largest bloc—44 percent—of eligible residents, more than those in any political party.
Before leaving Iowa, Clinton admitted to breathing a "big sigh of relief" over her win. She made history by becoming the first woman to win either first or second place in Iowa.
"I am so thrilled to be coming to New Hampshire after winning Iowa! I have won and I have lost there. It is a lot better to win," she said Tuesday at a rally in Nashua.
At the town hall, the candidates will answer prepared questions by CNN anchor Anderson Cooper, as well as from an audience of New Hampshire voters gathered at the Derry Opera House. The event, which will be formatted differently than a traditional debate, begins at 9 p.m. ET.
While criticizing Sanders for being overly critical of Barack Obama, Clinton has tried to bolster her case for being the obvious choice to succeed the president. Meanwhile, an ongoing FBI investigation into her use of her personal email when she served in the Obama administration looms over her campaign. She is expected to do well in the upcoming caucuses in Nevada and in South Carolina's primary later this month.
A day after the town hall, the Democratic candidates are expected to face off in an MSNBC debate at the University of New Hampshire in Durham. The event was recently added to the existing schedule after the DNC was criticized for not planning more debates this election cycle.
Last week, the Democratic candidates participated in a similar CNN town hall just days before the Iowa caucuses. O'Malley, who was in the race at the time, was the third presidential hopeful at the event.
On the Republican side, the highest-polling contenders in the crowded field will meet onstage again on Saturday for their eighth debate, the last one before New Hampshire. Texas Senator Ted Cruz won his party's Iowa caucuses, followed by real estate billionaire Donald Trump and Florida Senator Marco Rubio.