Hillary Clinton Is Best Bet for Democrats in 2024, Political Analyst Says
Pollster and consultant Douglas Schoen said Hillary Clinton should run for president again in 2024 and she would be one of the best options for the Democratic party right now.
In an opinion piece for The Hill, published on July 3, Schoen dismissed current President Joe Biden and Vice President Kamala Harris' chances due to their waning popularity.
Schoen also noted that he and former New York City Council President Andrew Stein wrote an opinion piece for the Wall Street Journalin January of this year emphasizing why Clinton would be a good candidate.
"Our reasoning was that President Biden's low approval rating, doubt about his capacity to run again, Vice President Harris' unpopularity, and the absence of another strong Democrat to lead the ticket have created a leadership vacuum within the party that only Clinton— as an experienced and politically savvy 'change candidate'— can fill," Schoen said in the article.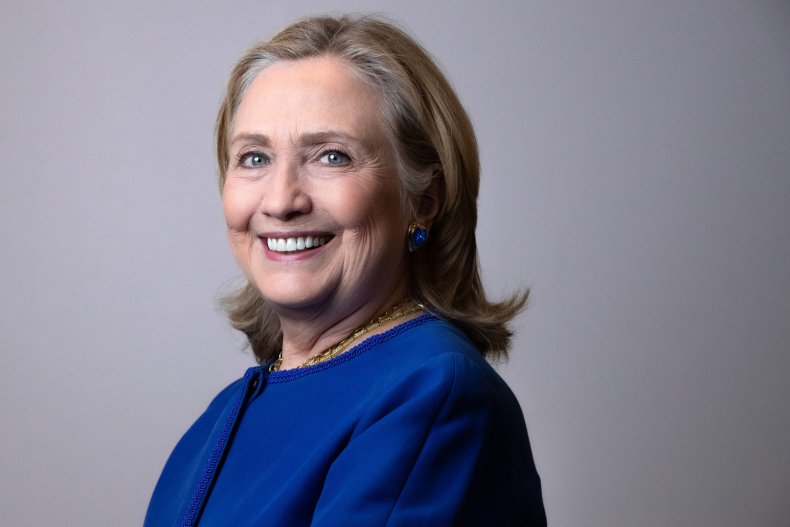 President Joe Biden's popularity has continued to stumble with his approval rating sitting just around 40 percent as the November midterms approach.
The cost of living crisis and the conflict in Ukraine are among some of the key issues that GOP opponents will hope to seize on as the more conservative branches of the party gather influence nationally.
Biden's critics regularly cite the president's popularity in their attacks, with analysis showing he has a lower approval rating than Trump had at the same point in his presidency.
Schoen also added the recent Supreme Court ruling to overturn Roe v. Wade could prove to increase the case for Clinton's candidacy due to her dedication to women's rights.
"Regardless of one's own political affiliation or opinion of Clinton, the country knows her as an experienced politician and a champion of women's rights," he said.
"From her declaration at the United Nations in 1995 that 'women's rights are human rights' to being the first woman nominated as a major party's candidate for President in 2016, she offers the exact type of leadership that the Democratic Party desperately needs."
Schoen described the current Democrats as a "slowly sinking ship" and said the party needed to prepare for a blowout loss in November.
He also highlighted that recent polling has indicated that Democrats have little confidence Biden could push the party forward in the 2024 election.
"Only 36 percent of Democrats believe that Biden gives them the best chance to win the presidency in 2024," he wrote while quoting a Maris National Poll conducted in November 2021.
Despite Schoen's endorsement, Clinton has previously dismissed the idea she would be running for president again in 2024.
In March, Clinton was asked whether she would have a rematch with former President Donald Trump for the top office role and laughed off the suggestion.
"No, no, but I am certainly going to be active in supporting women running for office and other candidates who I think should be re-elected or elected—both women and men," she said on MSNBC'S Morning Joe on March 8.
Newsweek has reached out to Clinton for comment.